Volcanic Parks—Master List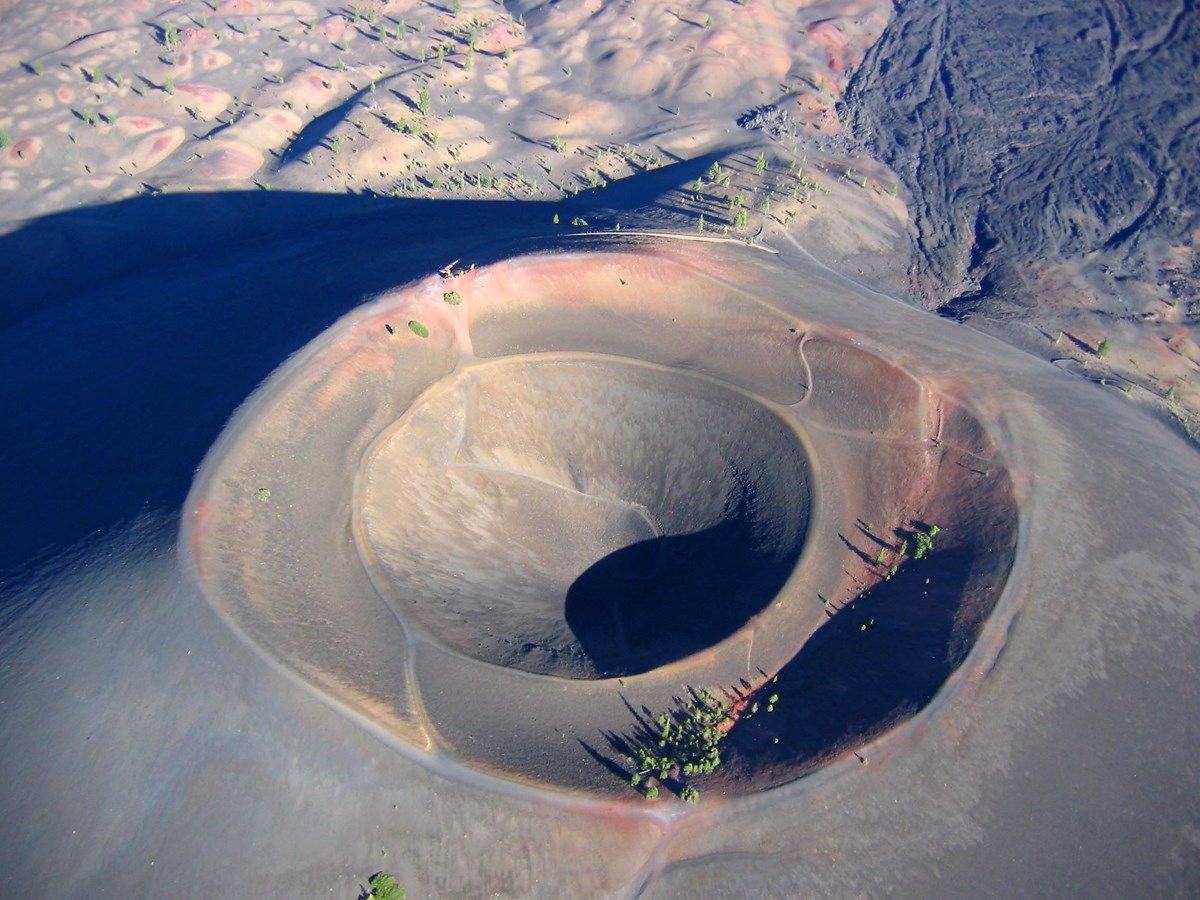 Introduction
The Volcanic Parks Master List includes units of the National Park System that contain volcanoes or volcanic rocks.

Some parks contain only a single volcano, while others have several volcanic edifices, or are part of a larger volcanic field. Other parks do not contain a volcanic vent or edifice, but have outcroppings of volcanic rocks or deposits of volcanic ash.

Volcanic resources in parks range in age from billion-year-old lava flows to one of the most active volcanoes on Earth in Hawai'i Volcanoes National Park.

Categories Used
The NPS Volcano Parks Master List provides information about the age and landform type of volcanic resources in units of the National Park System. It also provides information about whether a park's volcanic resources are its primary significance, or has high or moderate significance relative to its enabling legislation, park purpose, and fundamental resources and values.
Volcano / Volcanic Center—Parks that contains volcanic vents and/or edifices
Volcanic Deposit—Parks that contains only volcanic rocks or other deposits that are distal to the vent that produced them. These parks do not have recognized vents in them
Metavolcanic—Parks that contain metavolcanic rocks or volcanic rocks that have been signficantly altered
Ash beds / sedimentary—Parks that contain ash beds within sedimentary sequences
Note: Parks containing metavolcanic rocks that have substantially altered so that volcanic structures and textures have been largely obscured have been excluded for the Master List below.
Primary—This group of parks have volcanic resources that are of primary significance to the unit:

identified as a park significance;
listed as a fundamental resource or value; or
specifically called-out in their enabling legislation.

High—This group of parks have significant volcanic resources, but they are:

one of many park significances or fundamental resources or values, or
their volcanic resources are not identified in enabling legislation.
This list also includes parks which have volcanic resources are mentioned in their foundation document, but where they are evidently secondary to the park's main purpose and significance.

Moderate—This group of parks has volcanic resources that are not identified as a park significance or fundamental resource or value, and not identified in the enabling legislation. These resources are still significant as they add to the geodiversity of the park, and are protected by federal laws and regulations as important natural resources within the park system.
Master List of Parks with Volcanic Resources
The Master List currently includes 90 parks with volcanic resources spanning 20 States and 2 Territories.
 
| Park Name | State(s) | Age | Landform Type(s) | Resource Significance | I&M Network |
| --- | --- | --- | --- | --- | --- |
Explore Parks with Volcanic Resources
This list includes both parks with volcanoes and parks with other volcanic landforms.
Reference
More on Parks with Volcanoes
Last updated: October 18, 2022