Volcano Types in Parks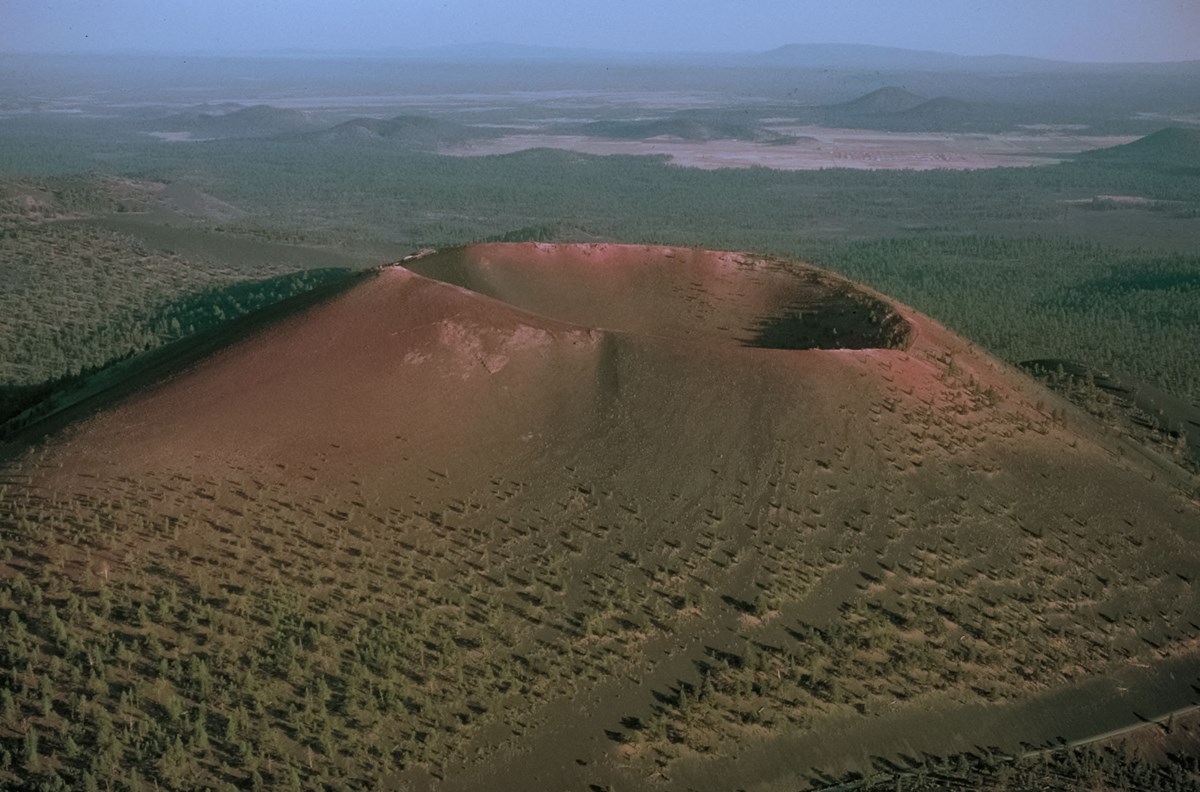 Introduction
National parks are great places to experience the range of terrestrial volcanic landforms. For example, visitors to Mount Rainier can be inspired by a majestic composite volcano. At Capulin Volcano National Monument, visitors can walk around the rim and into the crater of a cinder cone.

Some parks only contain only one type of volcano, or even a single volcano. Other parks have multiple volcanoes within their boundaries, sometimes of multiple types.

Based on the number of different types of volcanoes it contains, Yellowstone National Park has the most volcanic diversity of any unit of the National Park System as it contains 6 different types of volcanoes. Aniakchak, Katmai, and Wrangell-St. Elias national parks and preserves in Alaska each contain 5 different types of volcanoes.

Crater Lake National Park is the second most diverse volcanic park in the Lower 48 as it contains 5 different types of volcanoes. Lassen Volcanic National Park and Lava Beds National Monument, both in Northern California, each contain 4 different types of volcanoes.
Explore Park Volcano Types
| Park | State | Cinder Cone | Composite Volcano | Shield Volcano | Caldera | "Super Volcanoes" | Dome | Tuff Ring/Maar | Fissure Volcano | Volcanic Field (Monogenetic) |
| --- | --- | --- | --- | --- | --- | --- | --- | --- | --- | --- |

Explore Parks with Volcanoes
Reference
Last updated: November 18, 2022