Article
NPS Geodiversity Atlas—North Cascades National Park, Washington
Geodiversity refers to the full variety of natural geologic (rocks, minerals, sediments, fossils, landforms, and physical processes) and soil resources and processes that occur in the park. A product of the Geologic Resources Inventory, the NPS Geodiversity Atlas delivers information in support of education, Geoconservation, and integrated management of living (biotic) and non-living (abiotic) components of the ecosystem.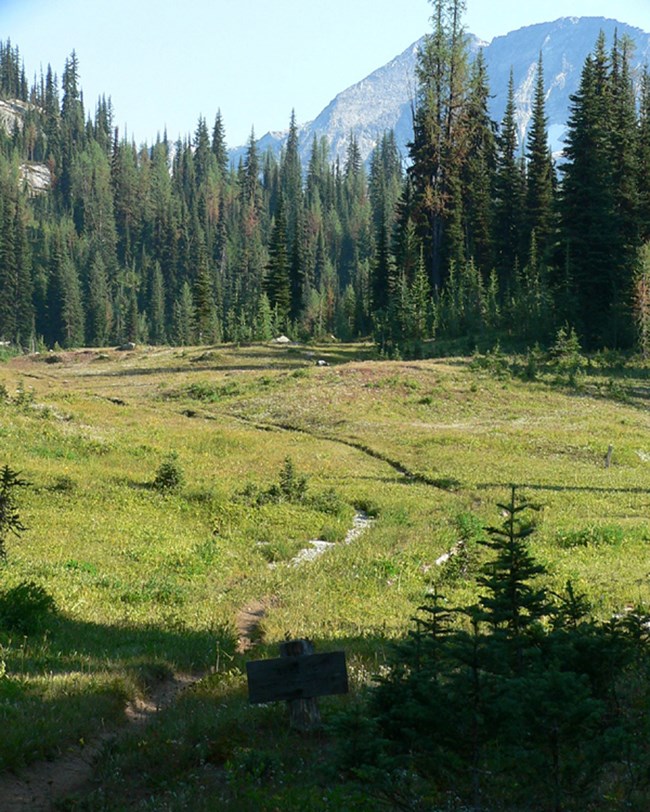 Introduction
North Cascades National Park Complex consists of North Cascades National Park, Ross Lake National Recreation Area, and Lake Chelan National Recreation Area. The park complex is located along and near the Canadian border approximately 160 km (100 mi) northeast of Seattle in Chelan, Skagit, and Whatcom Counties, Washington. Established on October 2, 1968, North Cascades, Ross Lake, and Lake Chelan preserve about 276,928 hectares (684,305 acres) of wilderness decorated with alpine scenery, glaciated peaks, deep forested valleys, waterfalls, rivers, lakes, and a diverse array of plants and animals. The area of North Cascades National Park represents the core of a vast mountainous ecosystem that encompasses extreme gradients of climate and topography. The national park consists of a north and south unit with Ross Lake situated between them along the upper Skagit River and Lake Chelan located south of the national park in Stehekin Valley. North Cascades National Park Complex preserves abundant evidence of more than 9,000 years of human habitation, revealing a range of cultural and technological adaptations to changing climates and environments at all elevations of the North Cascades.
Geologic Setting
The steep mountains of the North Cascades National Park Complex are coupled with a diverse, complex assemblage of rocks that span from the Precambrian (>540 Ma) to the Holocene (<11.7 ka). Situated within the North Cascade Range, the bedrock that forms the foundation of the North Cascades National Park Complex is still being uplifted due to geologic processes that began millions of years ago when the Juan de Fuca and North American tectonic plates collided. Mapped units within the parks represent a collage of geologically and temporally distinct terranes juxtaposed against one another and separated by faults. Fossils and paleomagnetic data indicate that different rock assemblages in the park complex formed thousands of kilometers or miles away and were slowly accreted (tectonically added) to the western edge of the North American continent. These masses of rock were thrusted upwards and faulted into the jumbled array of mountains that are still rising today.
Regional Geology
North Cascades National Park is a part of the Cascade-Sierra Mountains Physiographic Province and shares its geologic history and some characteristic geologic formations with a region that extends well beyond park boundaries.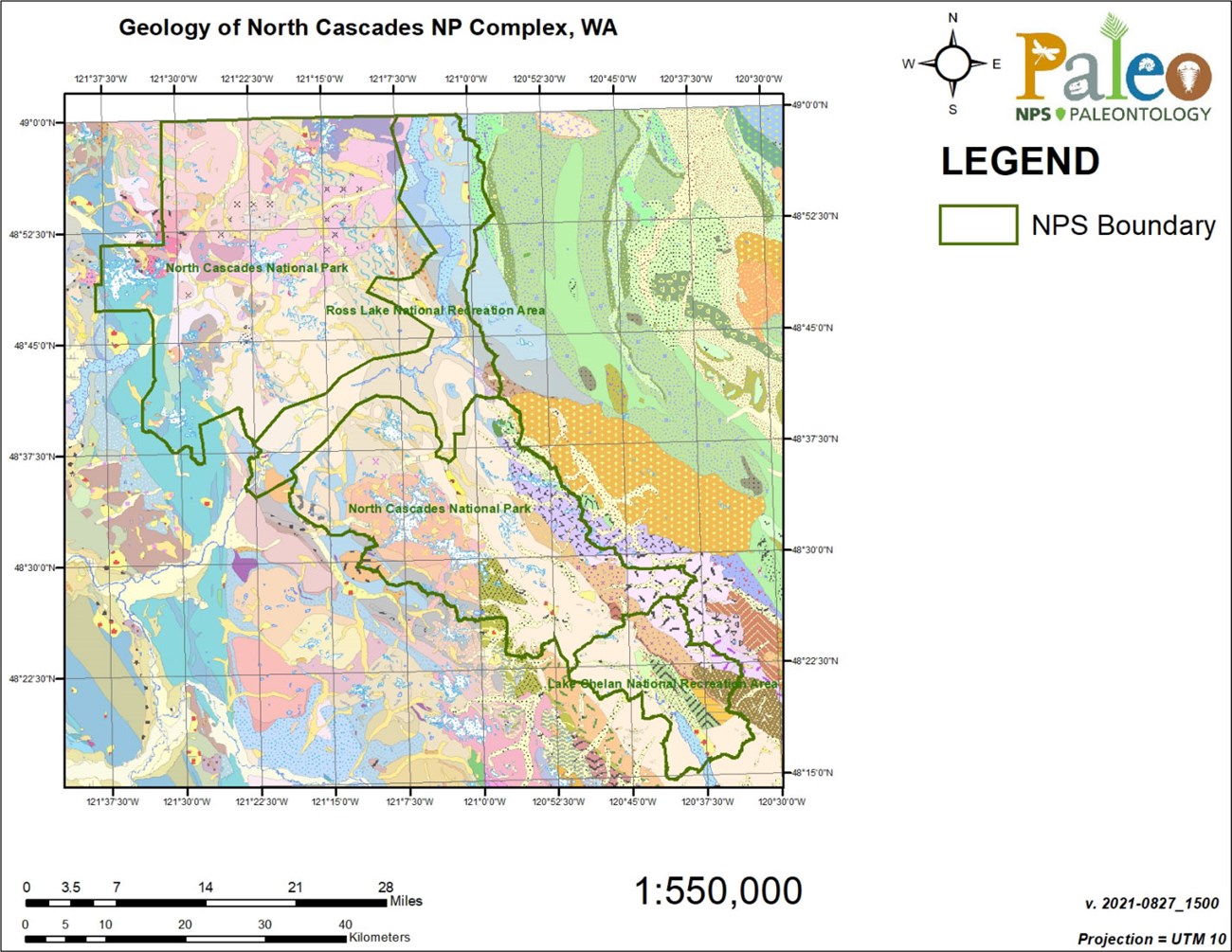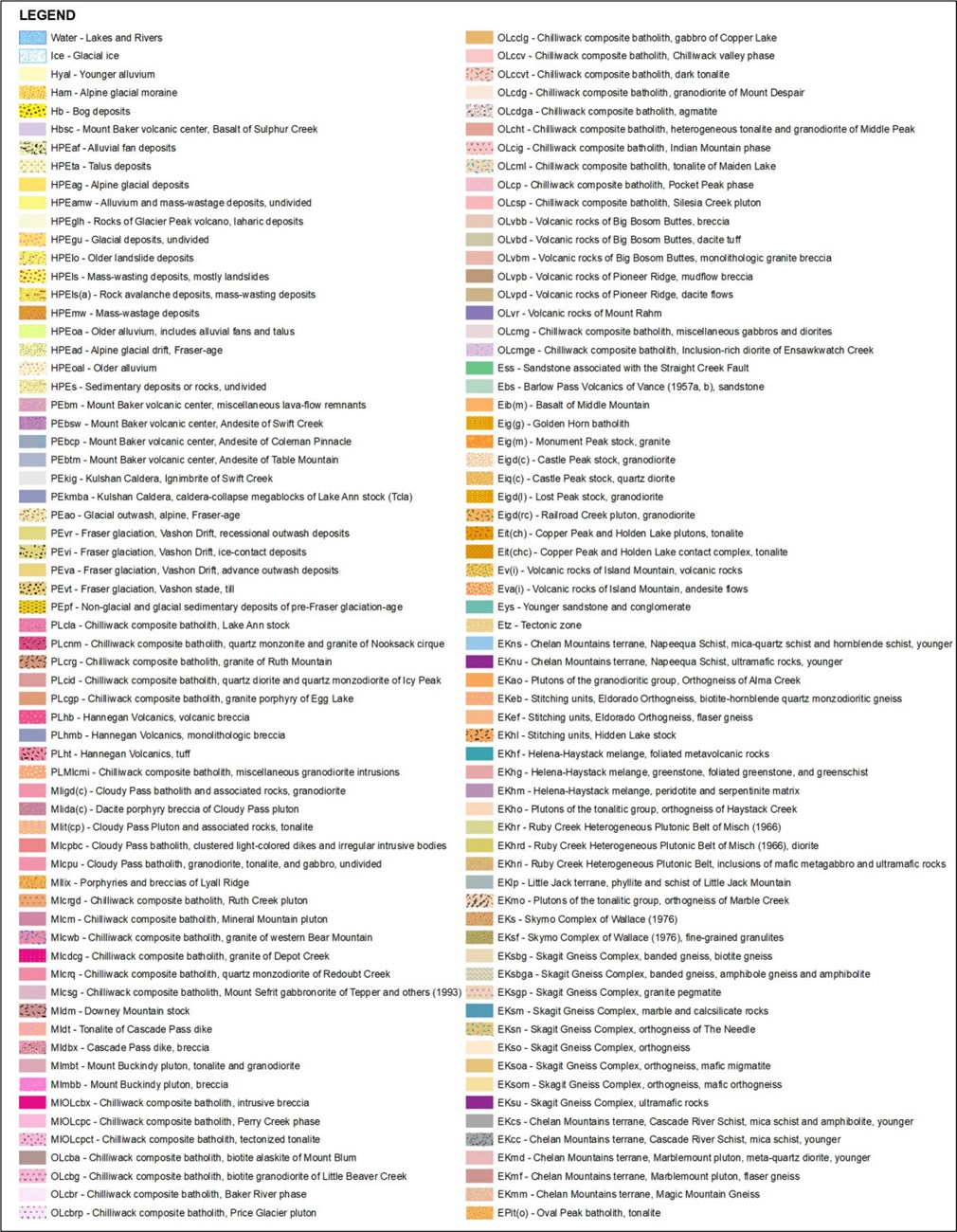 The
Geologic Resources Inventory
produces digital geologic maps and reports for more than 270
natural resource parks
. The products listed below are currently available for this park, check back often for updates as many maps, reports, and posters are still in progress.
Scoping summaries are records of scoping meetings where NPS staff and local geologists determined the park's geologic mapping plan and what content should be included in the report.
Digital geologic maps include files for viewing in GIS software, a guide to using the data, and a document with ancillary map information. Newer products also include data viewable in Google Earth and online map services.
Reports use the maps to discuss the park's setting and significance, notable geologic features and processes, geologic resource management issues, and geologic history.
Posters are a static view of the GIS data in PDF format. Newer posters include aerial imagery or shaded relief and other park information. They are also included with the reports.
Projects list basic information about the program and all products available for a park.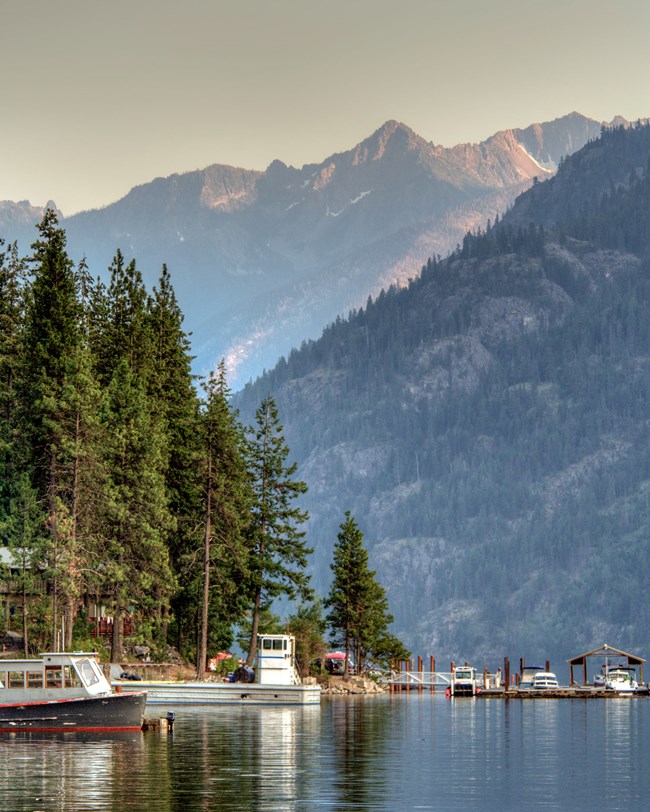 Related Links
Related Articles
North Cascades National Park
National Park Service Geodiversity Atlas
The servicewide Geodiversity Atlas provides information on geoheritage and geodiversity resources and values within the National Park System. This information supports science-based geoconservation and interpretation in the NPS, as well as STEM education in schools, museums, and field camps. The NPS Geologic Resources Division and many parks work with National and International geoconservation communities to ensure that NPS abiotic resources are managed using the highest standards and best practices available.

For more information on the NPS Geodiversity Atlas, contact us.
Last updated: November 28, 2023