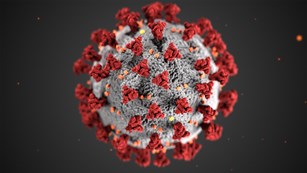 NPS COVID-19 Response
Learn about the National Park Service response to the pandemic and important info if you are planning to visit national parks.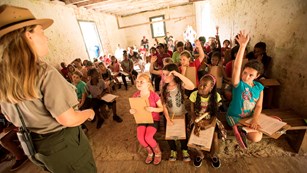 Thank You, Teachers!
We appreciate all that you do. Find resources to explore America's biggest classrooms—national parks—with your class.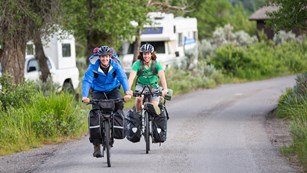 Get in Gear
From mountain trails to gentle paved paths, find your next national park biking adventure and tips for safe travels.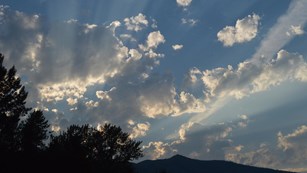 Breathe Easy
Clean air makes it easy for us to breathe and to see far. Learn how the National Park Service is working to reduce air pollution in parks.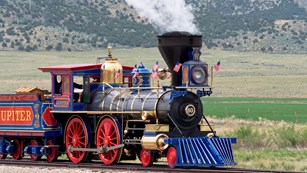 Laying the Nation's Tracks
Since the "golden spike" was first laid 150 years ago, railroads continued to connect the country and American people.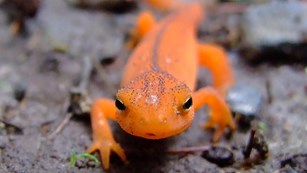 "A" is for Amphibians
They're Awesome, Adaptable, and unfortunately, some are At-risk. Learn how you can get involved during Amphibian Week and beyond.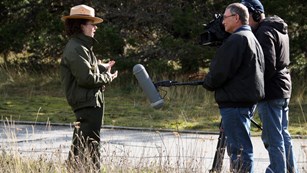 National Park News
Find the latest news and events, search for images and videos, and discover facts and figures about the national parks.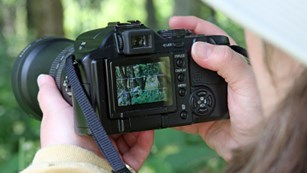 Photos, Videos, Webcams & More
Explore the national parks through multimedia. Search for photos, videos, webcams, and audio files on any topic.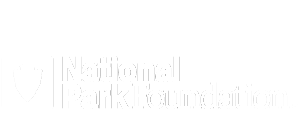 The national park community welcomes you! Together we can celebrate these special places and ensure they exist forever.
Subscribe