Find a Park by State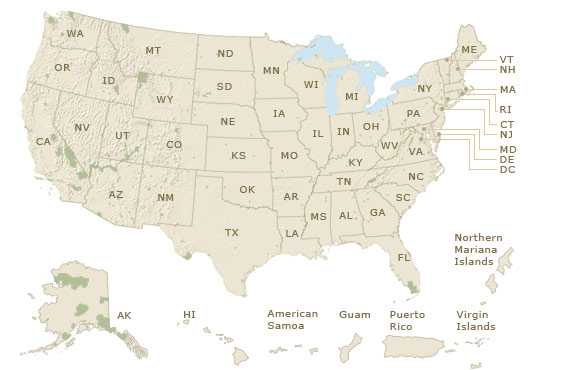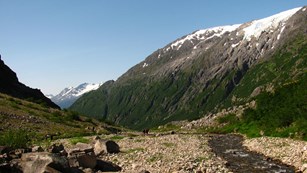 Klondike Gold Rush NHP
Enjoy a virtual stroll through the park museum, experience the fascinating Jeff. Smiths Parlor Museum, and more.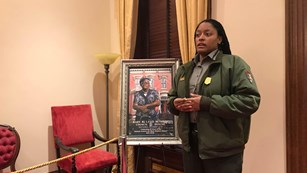 Mary McLeod Bethune Council House NHS
Take a virtual tour to see inside the house and learn more about Bethune's work as a civil rights champion, presidential adviser, and more.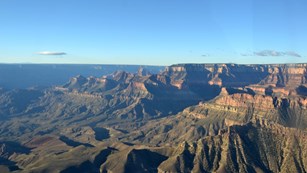 Grand Canyon National Park
You can experience the Grand Canyon through several virtual tours on your own or digging deeper through guided ones.
Natural High Points of States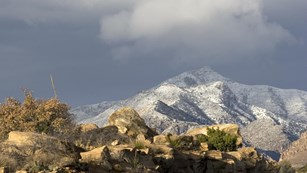 Guadalupe Mountains National Park
Guadalupe Peak, also known as "Top of Texas," provides fantastic views from the highest point in the state of Texas (8,751 feet).
Great Smoky Mountains National Park
At 6,643 feet, Clingmans Dome is the highest point in the state of Tennessee, and the third highest mountain east of the Mississippi River.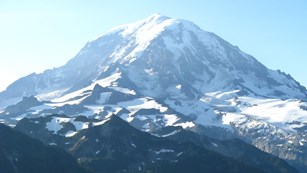 Mount Rainier National Park
This active volcano in Washington is the highest mountain in the Cascade Range and the Cascade Volcanic Arc, standing at 14,410 feet.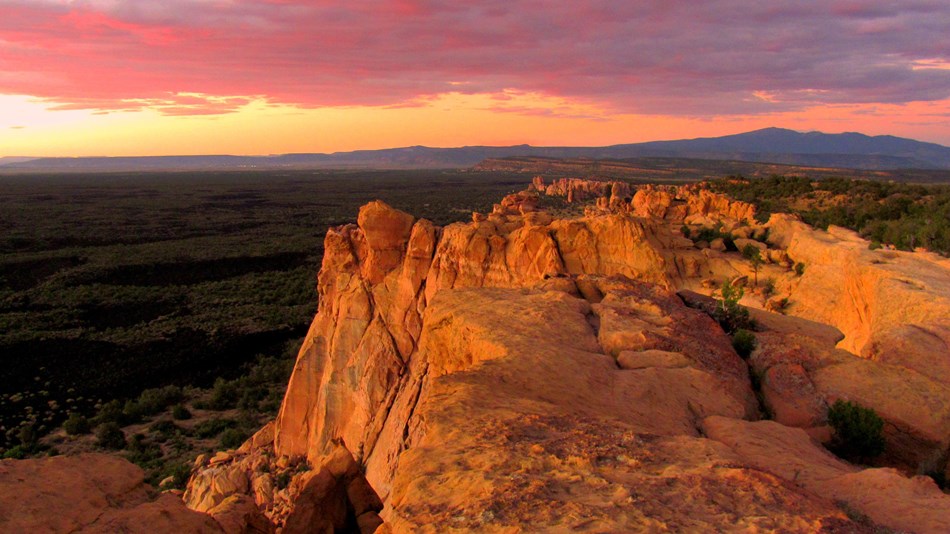 This Month's National Park Getaway
More than 60,000 years of volcanic activity have shaped the beautiful, rugged landscape of El Malpais National Monument.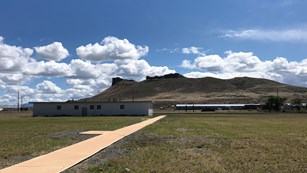 Tule Lake National Monument
Tule Lake National Monument tells the stories of 30,000 Japanese Americans who were forced to relocate to the camp far from their homes.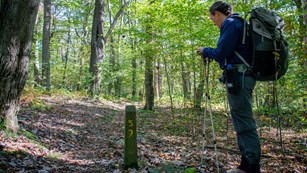 Potomac Heritage National Scenic Trail
Find your adventure on the Potomac Heritage National Scenic Trail, a corridor of nature and history maintained by many partners.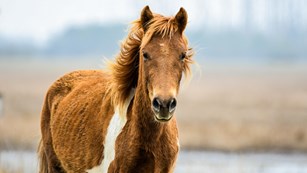 Assateague Island National Seashore
This long barrier island on the Maryland and Virginia coast is a place recreated each day by ocean wind and waves.
Last updated: November 16, 2021