Find a Park by State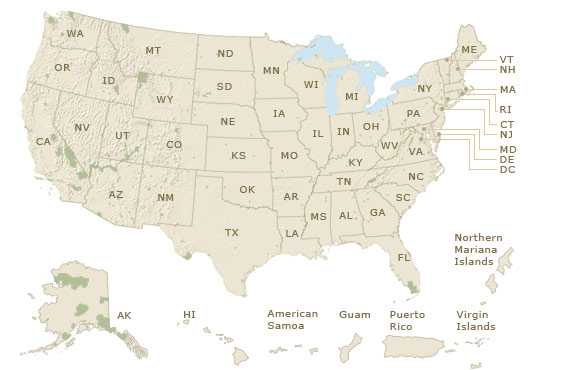 Advancing Military during World War I
Dayton Aviation Heritage NHP
Already pioneering aviation prior to World War I, innovators around Dayton, Ohio, continued to push the boundaries of human flight.
Fort McHenry NM & Historic Shrine
The historic fort became one of the largest military hospitals in the US, advancing new treatments for the changing wartime injuries.
Saint-Gaudens National Historic Site
During the war, artists developed camouflage for the US military at Saint-Gaudens, while the famed sculptor's son tested it overseas.
In the Footsteps of Past Cultures
Navajo National Monument
Visit the homes of the Ancestral Puebloans who paved the way for current Native American groups in the Southwest.
Hopewell Culture NHP
Travel to the gently rolling hills of Ohio to discover the Hopewell tradition preserved in large prehistoric earthen mounds.
Russell Cave National Monument
A cave collapse helped protect clues to the daily lifeways of early North American inhabitants dating from 10,000 B.C. to 1650 A.D.
This Month's National Park Getaway
Experience a defining legacy in landscape architecture firsthand at Frederick Law Olmsted National Historic Site in Massachusetts.
Appalachian National Scenic Trail
Stretching 2,200 miles across 14 states past history and stunning scenery, the iconic trail draws thousands of hikers each year.
Devils Tower National Monument
A rocky sentinel at Devils Tower National Monument has stood watch over the Black Hills in Wyoming for millions of years.
LBJ Memorial Grove on the Potomac
Across the river from the classical stone monuments in downtown DC is a "living" memorial dedicated to the 36th US president.
Last updated: November 1, 2018