Find a Park by State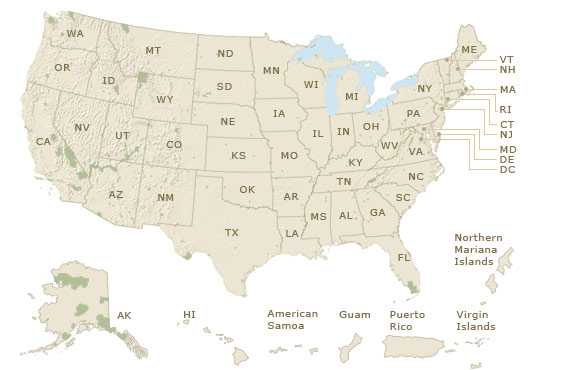 Native American Heritage Month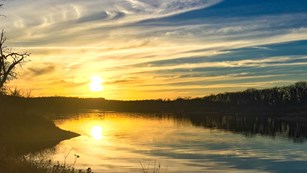 Chickasaw National Recreation Area
A national park created at the request of the tribe, the Chickasaw Nation shares their heritage at a visitor and gateway to the park.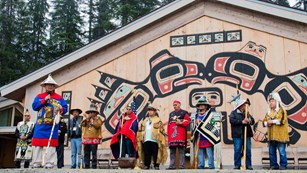 Glacier Bay National Park & Preserve
The Xunaa Shuká Hit (or Huna Tribal House) is a place to pass on the Huna Tlingit culture to current and future generations.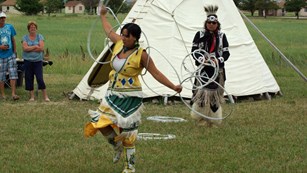 Badlands National Park
Located in Pine Ridge Indian Reservation, the Stronghold Unit is staffed by members of Oglala Sioux, who share their culture with visitors.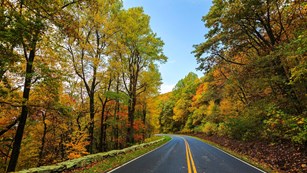 Shenandoah National Park
Stay up to date with the latest leaf color changes or come see for yourself along Skyline Drive and miles of hiking trails.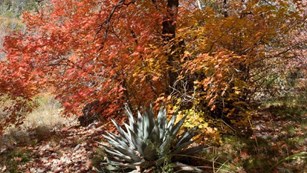 Guadalupe Mountains National Park
In the heart of the Chihuahuan Desert is a stunning display of fall foliage decorating the Guadalupe Mountains.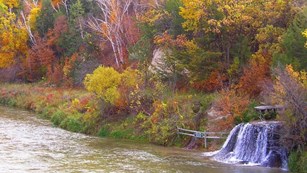 Niobrara National Scenic River
Kick back and relax on the Niobrara River to enjoy colorful leaf displays, waterfalls, and rock outcroppings.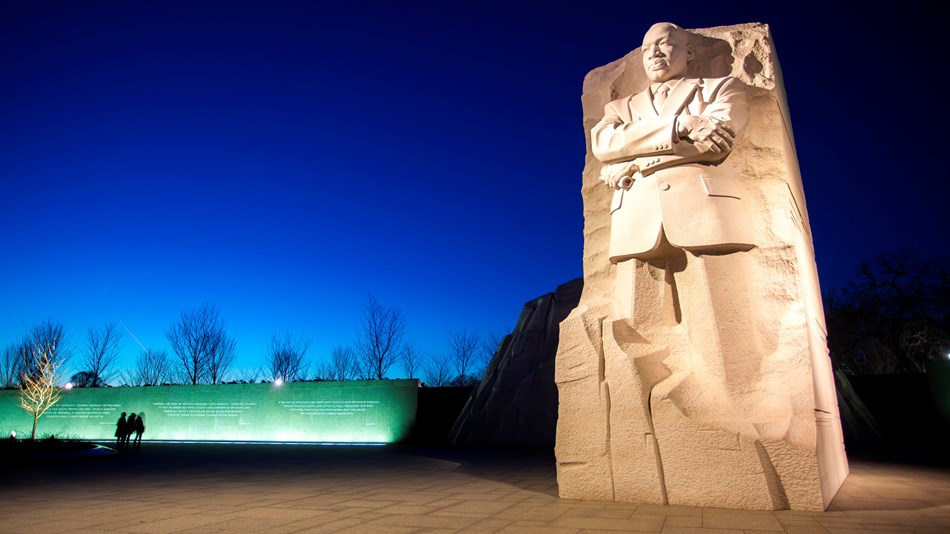 This Month's National Park Getaway
Located in the heart of the nation's capital, the Martin Luther King, Jr. Memorial honors the legacy of the prominent civil rights leader.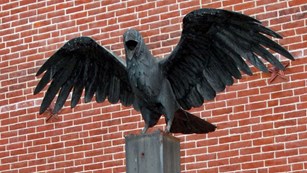 Edgar Allan Poe NHS
Just his name evokes a sense of foreboding or horror. Edgar Allan Poe NHS in Philadelphia explores the legacy of the prolific author.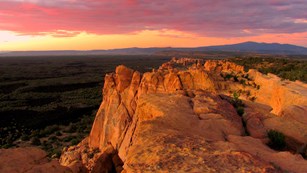 El Malpais National Monument
More than 60,000 years of volcanic activity have shaped the beautiful, rugged landscape of El Malpais National Monument.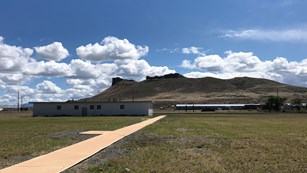 Tule Lake National Monument
Tule Lake National Monument tells the stories of 30,000 Japanese Americans who were forced to relocate to the camp far from their homes.
Last updated: November 1, 2022