Find a Park by State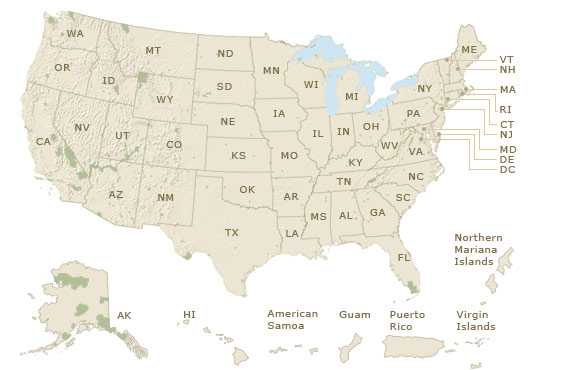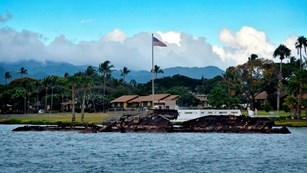 Pearl Harbor National Memorial
After the surprising and devastating attack on Pearl Harbor on December 7, 1941, the country officially entered World War II.
Rosie the Riveter/WWII Home Front NHP
Explore the efforts and sacrifices on the home front as Americans mobilized in support of the war efforts.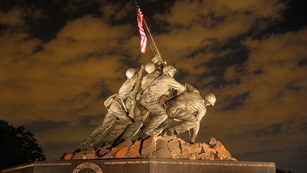 George Washington Memorial Parkway
The Marine Corps Memorial captures a moment of a flag-raising on Iwo Jima that brought hope to the home front during World War II.
First Steps in a New Year's Goal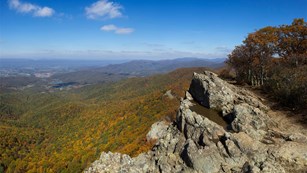 Appalachian National Scenic Trail
Passing through 14 states over a distance of more than 2,180 miles, the trail offers many opportunities to watch the season change.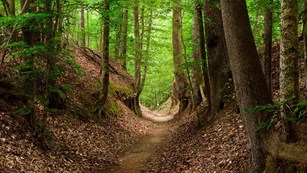 Natchez Trace National Scenic Trail
The 450-mile trail passes through forests, wetlands, and sites representing hundreds of years of history of the South.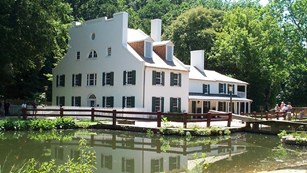 Potomac Heritage National Scenic Trail
Choose your adventure by hiking, biking, paddling, or horseback riding through the natural and historical sites along the Potomac River.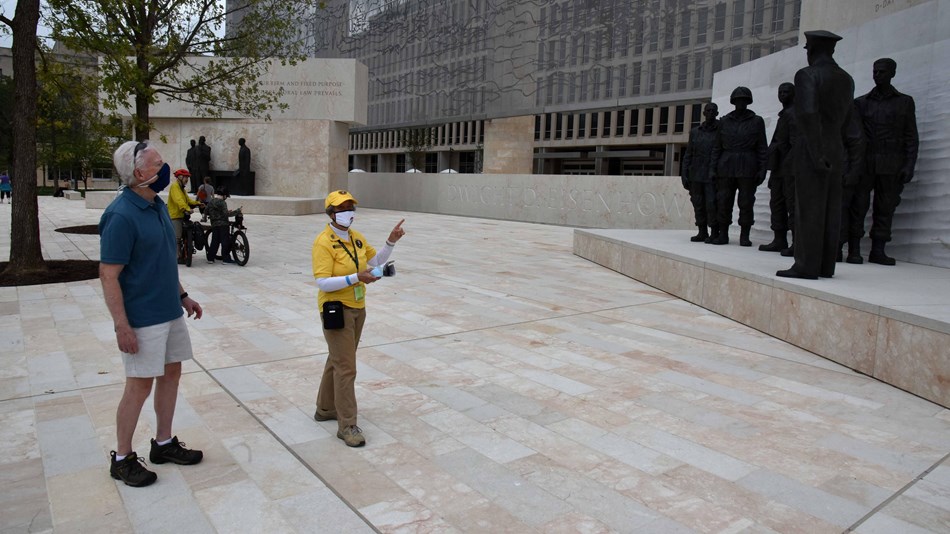 This Month's National Park Getaway
Reflect on the life and legacy of our 34th president at the newly dedicated Dwight D. Eisenhower Memorial in the nation's capital.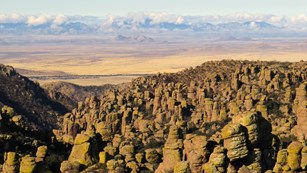 Chiricahua National Monument
Explore unique geological formations in the "Wonderland of Rocks" at Chiricahua National Monument in Arizona.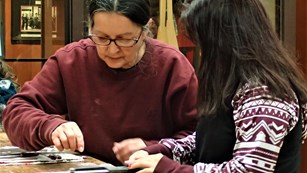 Pipestone National Monument
Pipestone National Monument continues to be a place for generations of American Indians to share thousands of years of tradition.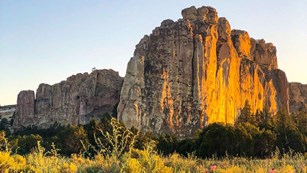 El Morro National Monument
Find a thousand years of history written in stone on the sandstone bluffs at El Morro National Monument in New Mexico.
Last updated: January 5, 2021