Find a Park by State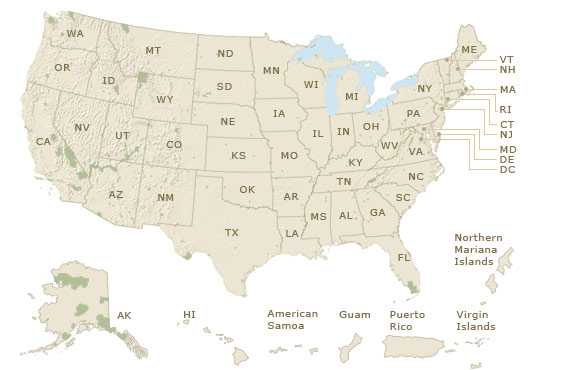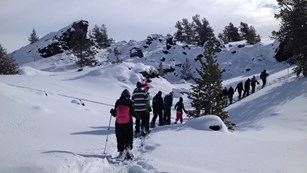 Craters of the Moon NM&P
Cross-country skiers and snowshoers can explore the snowy, rugged volcanic landscape during the winter months.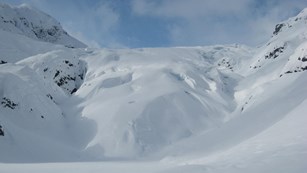 Kenai Fjords National Park
Accessible by fat bikes, cross-country skis, snowmobile, and dog sleds only, the Exit Glacier is an adventurer's paradise during the winter.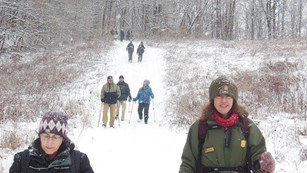 Cuyahoga Valley National Park
Hike the valley while it is blanketed in snow and explore the woods to spot winter wildlife and frozen falls.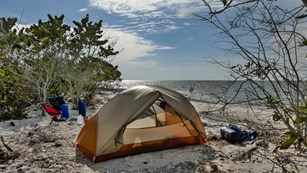 Everglades National Park
The Everglades are pleasantly mild during winter with low humidity, clear sunny skies, 70-degree days...and a break from mosquitos!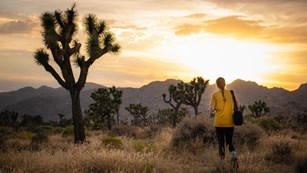 Joshua Tree National Park
The hot desert days usually cool down to the comfortable 60s during the winter months, which can be great weather for hiking.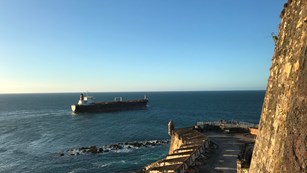 San Juan National Historic Site
Puerto Rico enjoys a year-round tropical climate and winters are breezy. Perfect for visitors to enjoy beautiful scenery and rich history.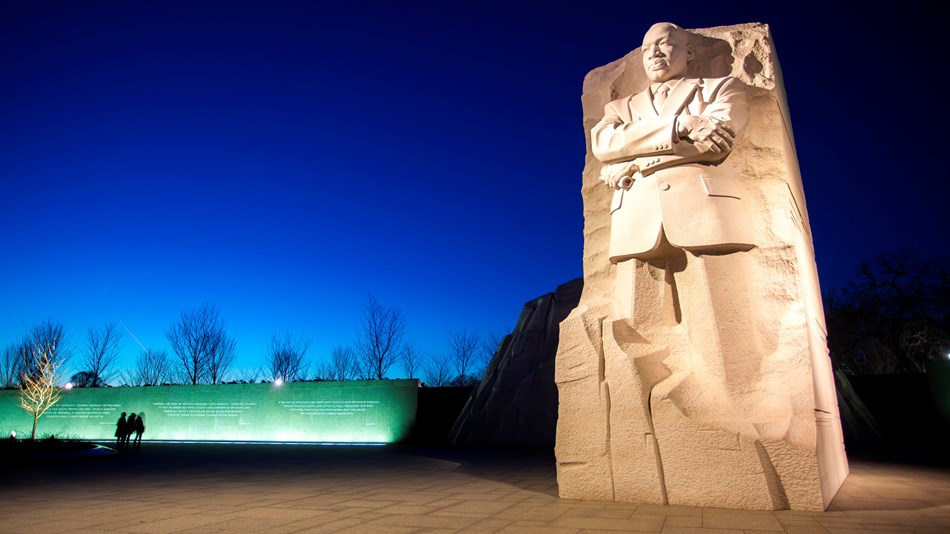 This Month's National Park Getaway
Located in the heart of the nation's capital, the Martin Luther King, Jr. Memorial honors the legacy of the prominent civil rights leader.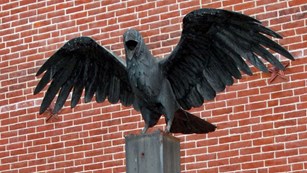 Edgar Allan Poe NHS
Just his name evokes a sense of foreboding or horror. Edgar Allan Poe NHS in Philadelphia explores the legacy of the prolific author.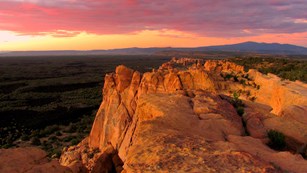 El Malpais National Monument
More than 60,000 years of volcanic activity have shaped the beautiful, rugged landscape of El Malpais National Monument.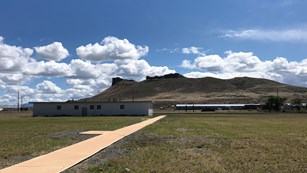 Tule Lake National Monument
Tule Lake National Monument tells the stories of 30,000 Japanese Americans who were forced to relocate to the camp far from their homes.
Last updated: January 3, 2023