Wildland Fire Management
Working with partners and communities, the National Park Service is involved in wildland fire education, prevention, and management.
Keeping a Safe Distance
Watching wildlife in its natural habitat can be an amazing experience. Find tips and reasons to keep a respectful distance while observing.
Maintenance Backlog
We're working to address the maintenance backlog to preserve parks and provide a world-class visitor experience.
Sharing Her Stories
Each generation of American women played an integral role in shaping the nation and had different voices in the pursuit of equal rights.
The Path of Flight
Follow the history of American aviation and learn the stories of its pioneers and innovators by visiting sites across the country.
This Month's National Park Getaway
Lyndon Baines Johnson Memorial Grove on the Potomac is a "living" presidential memorial in the nation's capital.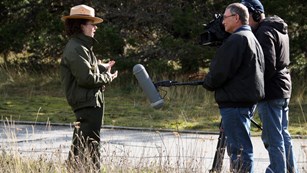 National Park News
Find the latest news and events, search for images and videos, and discover facts and figures about the national parks.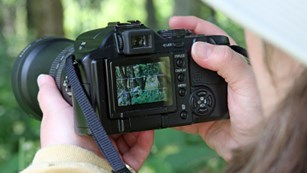 Photos, Videos, Webcams & More
Explore the national parks through multimedia. Search for photos, videos, webcams, and audio files on any topic.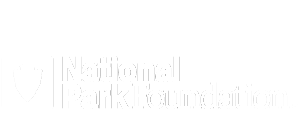 The national park community welcomes you! Together we can celebrate these special places and ensure they exist forever.
Subscribe
Last updated: August 15, 2018