Return Flights
Migratory birds are returning home from winter travels. Flock to a park near you to watch them fly in.
This Month's National Park Getaway
Once a somber place of remembrance, Washita Battlefield National Historic Site has become a place where communities can come together.
Ranger On
From US Park Police to visitor and resource protection rangers, law enforcement officers protect our country's most treasured places.
Protecting Rare & Endangered Species
The black-footed ferret is just one of the rare or endangered species living in parks. Find out more about these species.
Visitor Spending Effects
National park visitation added $35.8 billion to the US economy last year. Use this interactive tool to see spending effects in your state.
Camp Out
It's never too early to start planning your next camping trip. Check out this ranger's guide for tips on where to go and what to pack.
Changing Entrance Fees in National Parks
Learn more about upcoming changes to entrance fees at 117 national parks as part of ongoing efforts to address aging park infrastructure.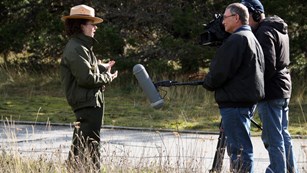 National Park News
Find the latest news and events, search for images and videos, and discover facts and figures about the national parks.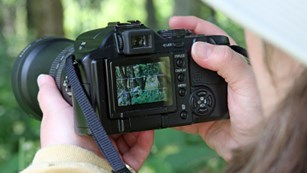 Photos, Videos, Webcams & More
Explore the national parks through multimedia. Search for photos, videos, webcams, and audio files on any topic.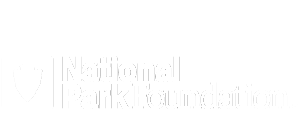 The national park community welcomes you! Together we can celebrate these special places and ensure they exist forever.
Subscribe
Last updated: May 11, 2018