Article by Vince Santucci, Senior Paleontologist / Paleontology Program Coordinator, NPS Geologic Resources Division
for Park Paleontology Newsletter, Fall 2018
Caves are important environments for the preservation of fossils. Caves act as sediment traps enabling the accumulation of fossils over thousands or even millions of years, and the stable temperature and humidity of caves help to preserve fossils. Cave fossils occur in two contexts, including: 1) fossils preserved within the bedrock in the caves formed; and 2) fossil remains of Pleistocene / Holocene animals and plants which either entered or lived in caves during their lives or were transported into the caves after death. Cave fossils are subdivided into four categories: fossil plants, invertebrates, vertebrates, and trace fossils.
Within the National Park Service (NPS), a rich diversity of cave fossils have been documented in at least 56 different parks. A list of the parks which preserve cave fossils is presented below. A new exhibit featuring NPS cave fossils will open to the public on October 27, 2018 at the National Cave and Karst Research Institute headquarters in Carlsbad, New Mexico. The map in the exhibit panel shows the location and distribution of the parks which preserve cave fossils, denoted by a blue circle with a bat silhouette (Figure 1).
Grand Canyon National Park, Arizona, and the surrounding area contain one of the largest concentrations of caves anywhere in the United States. Some of the caves within Grand Canyon NP preserve scientifically important fossils and rare fossils of Pleistocene animals. Exceptionally well preserved remains of fossil condors and their nests provide evidence of the existence of these large birds inhabiting the canyon during the ice ages (Figure 2). Rampart Cave is a scientifically important cave with the fossil remains of saber-tooth cats, ground sloths and a bat preserved in layers of sloth dung (Figure 3). A similar site has been found farther up the Colorado River, in Glen Canyon National Recreation Area, but instead of sloth dung, this site contains abundant mammoth dung.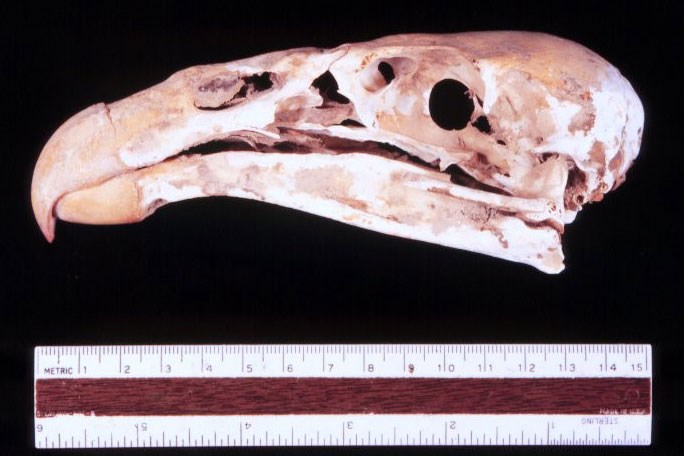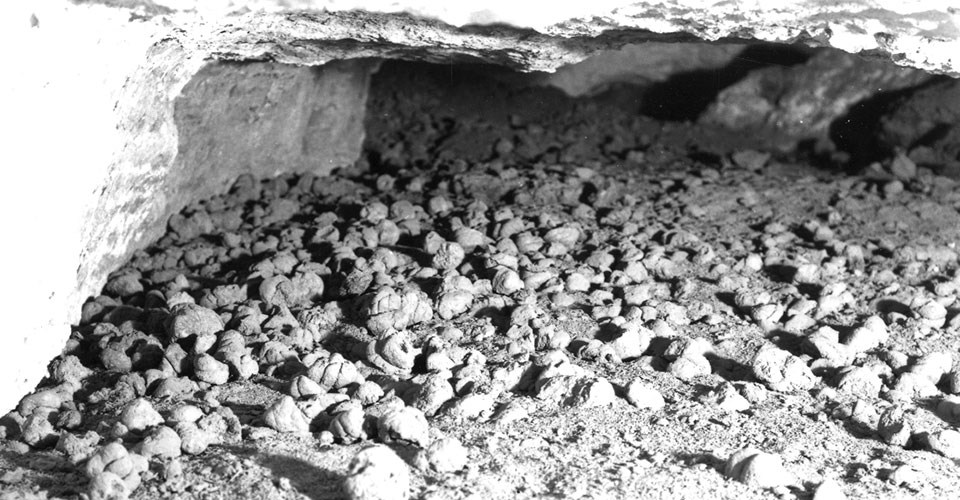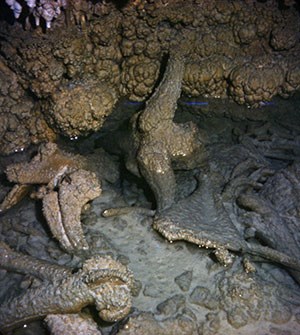 South-central New Mexico and west Texas are areas where large numbers of cave and karst features occur. Guadalupe Mountains National Park, Texas, and Carlsbad Caverns National Park, New Mexico, are two renowned National Park Service cave parks which contain rich paleontological resources. A rich collection of Pleistocene vertebrate fossils, primarily mammals, are documented from NPS caves in these two parks (Figure 4).
NPS caves in the eastern and midwestern portions of the United States which preserve cave fossils include: Mammoth Cave National Park, Kentucky; Cumberland Cave along the Potomac Heritage National Scenic Trail, Maryland; Port Kennedy Cave at Valley Forge National Historical Park, Pennsylvania; and a variety of caves within Buffalo National River, Arkansas (Figure 5). Some of these caves are historically significant and record rare middle Pleistocene faunas.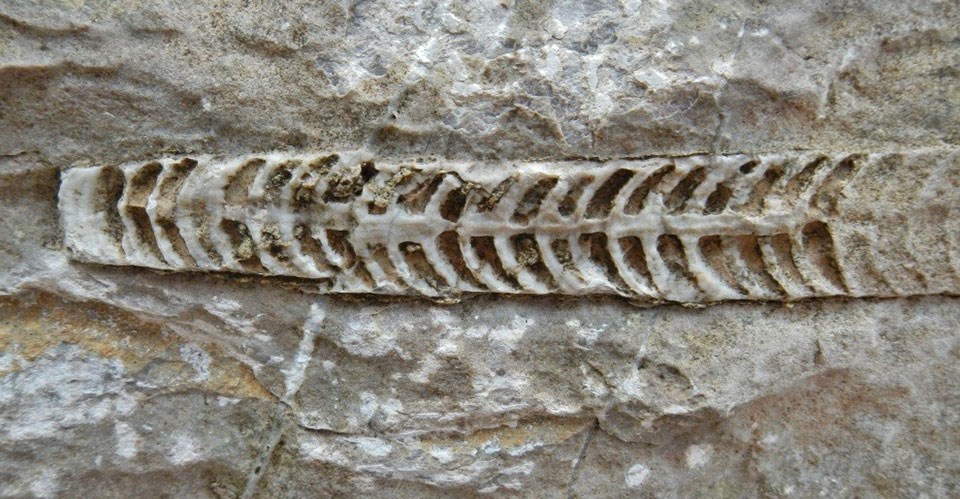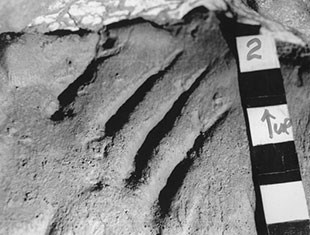 Additional NPS cave fossils are documented in places such as: Jewel Cave National Monument and Wind Cave National Park in the Black Hills of South Dakota; remote caves in Yellowstone National Park in the northern Rocky Mountains; at Oregon Caves National Monument (Figure 6) and Lava Beds National Monument in the Cascades Range; and at Haleakala National Park, Hawaii, where an interesting occurrence of fossil birds is preserved in lava caves.
Both caves and fossils are fragile and irreplaceable resources found within national parks. Please make sure to not disturb or collect any fossils that you may find during your visit and contact a Park Ranger if you find a fossil.
List of NPS Areas with Cave Fossils