Celebrate Volcano Week!
Volcano Week 2023 will take place during the first week of February:
February 5th – February 11th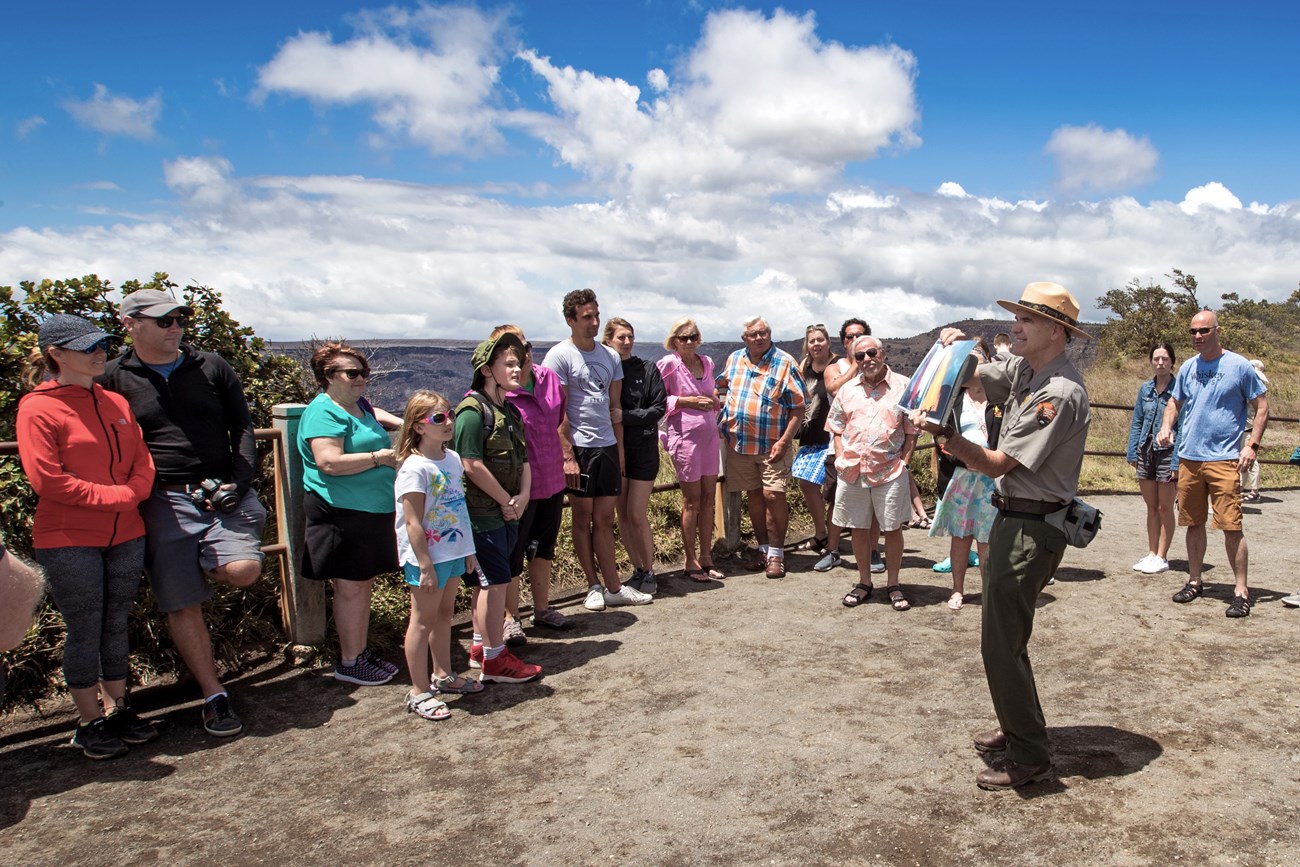 Welcome to Volcano Week 2023!
The theme for 2023 is "Last and Future Eruptions"

Some volcanic eruptions are witnessed by people, who remember what they've seen by writing it down, painting about it, telling stories, or collecting detailed scientific data. Other eruptions go unseen, hidden in the distant past. How do we discover, learn about, and remember those eruptions? We have to look at many lines of evidence to reconstruct the activity and eruptions of volcanoes. Disciplines as diverse as geology, anthropology, soil science, and human genetics can all play a role in helping to unravel the volcanic history of our national parks and our planet.

Share Your #VolcanoWeek
Join the vibrant virtual community of stewards, educators, and sceintists in celebrating #VolcanoWeek, and share opportunities to interact.
Find Your Park
Volcano Park Articles and Stories
View a variety of articles and stories from around the NPS about volcanic features and processes, as well as volcano parks' science and management activities.

Photo Galleries
Please enjoy these photo galleries with images of a variety of volcanic features and processes from throughout the National Park System.
Contacts
If you have a park-specific question, it's best to communicate directly with that park using the contact information on the park's home page.
To report Volcano Week website errors or technical difficulties—
Contact us
Last updated: February 3, 2023