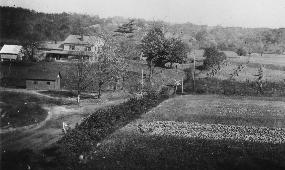 NPS Collection
Farming in the Valley
For several years, the national park has partnered with Cleveland State University's Center for Public History and Digital Humanities to collect, archive, and share oral histories about different aspects of valley life. Since the park's last major effort was in 1980, not long after park establishment, we have many gaps in our collection.
In 2011 Cuyahoga Valley National Park received a Parks as Classrooms grant from the National Park Service to collect about 50 oral histories from current, former, and descendants of local farmers. Farming has long been an occupation here in the Cuyahoga Valley, beginning as early as 2,000 years ago with the prehistoric peoples. In the 19th and early 20th centuries, farming was the dominant way of life for most residents.