Hale Farm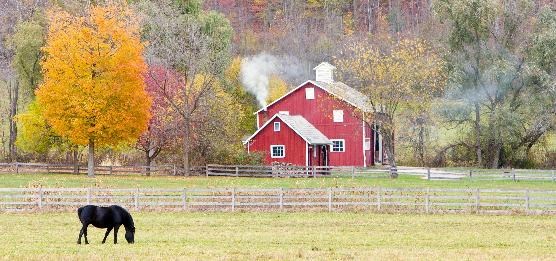 At the Cuyahoga Valley's southwestern edge sits an impressive three-story red brick house surrounded by 140 acres of fields, gardens, and woods. Familiar to many school children, it is now a popular regional attraction that overlooks a recreated historical village.

Despite the building's grandeur, Hale Farm began like any other farm: with hard work. In 1810, farmer Jonathan Hale arrived in Bath to begin a new life on the Western Reserve.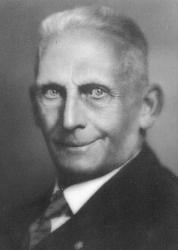 For over one hundred years, generations of the Hale family worked and managed their land. In the early 1900s, the farm passed to Jonathan's grandson, C.O. Hale, a kind and ambitious man who hired local families as farm laborers. Part of a newer trend in "gentleman farming," C.O. Hale oversaw the work on his property and earned additional income by entertaining friends and tourists.

During the 1920s and 30s, the Wilson family worked for C.O. Hale, clearing land, plowing fields, baling hay, and making maple syrup. Sweating under the summer sun, they planted and harvested vegetables and grains. During the chill of winter, parents found additional employment and children went to school—after milking the cows in Mr. Hale's barn.
Work on Hale Farm

Recollections of working on a family farm.

Date created:

2021-11-09 00:00:00.0
The Brick Farmhouse

A recollection of the Hale home.

Date created:

2021-11-09 00:00:00.0
Syrup and Taffy Parties

Hale Farm recollections of maple syrup collection.

Date created:

2021-11-09 00:00:00.0
Mr. Hale and the Owl

Ott Wilson, with his father and brothers, performed daily duties on Hale Farm that changed with the seasons. Ott talks about his family's experiences working for C.O. Hale in the 1920s and 30s.

Date created:

2021-11-09 00:00:00.0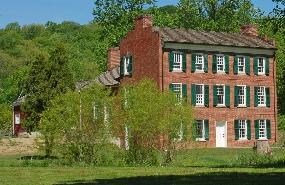 In the 1930s, Clara Belle Ritchie, the great-granddaughter of Jonathan Hale, inherited the farm, supervised the initial restoration work, and then donated the property to the Western Reserve Historical Society. Today, visitors can experience an outdoor living history museum at Hale Farm & Village.

For more information, visit the Hale Farm & Village website.
Learn about other farms in the valley:
Last updated: November 17, 2021