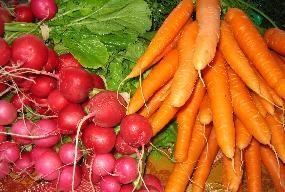 Like many historic farmers, Countryside Initiative farms operate on a relatively small scale with highly diverse products (including fruit, vegetables, flowers, herbs, poultry, pigs, sheep, goats, and cattle) that target local specialty and niche markets.
Click here to Meet the Farmers!
The following audio clips illustrate the variety of products that Countryside Initiative farmers grow and sell.