Diversity of Products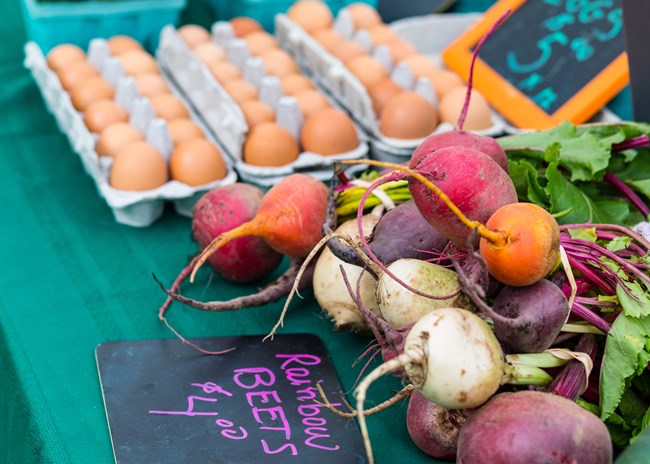 Like many historic farmers, Countryside Initiative farms operate on a relatively small scale with highly diverse products (including fruit, vegetables, flowers, herbs, poultry, pigs, sheep, goats, and cattle) that target local specialty and niche markets.
Click here to Meet the Farmers!
The following audio clips illustrate the variety of products that Countryside Initiative farmers grow and sell.

---
In Their Own Words
Click the topics to hear stories about Cuyahoga Valley life.
Goat Personalities (52 seconds)
Terry Smith, of the former Goatfeathers Point Farm, talks about the unique personalities of his goats.
Growing Herbs (55 seconds)
AJ and Pamela Neitenbach, of the Neitenbach Farm, describe what herbs they grow and how to use them in cooking and as medicine.
Community Supported Agriculture (39 seconds)
Daniel Greenfield, of the Greenfield Berry Farm, explains the Community Supported Agriculture (CSA) program.
---
Last updated: June 24, 2020