Orchards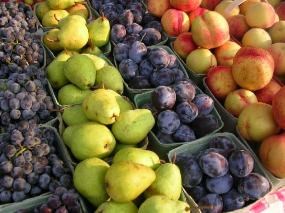 Several Cuyahoga Valley farms feature orchards with rows of trees growing juicy apples, pears, peaches, or plums. They are usually located in the uplands-for good reason. Philip Urbank, who grew up on Quick Road in Peninsula, explained, "To put in a good orchard you should put it way on high ground because you have your last frost about the third week of May. [When] the frost settles in the low ground … it frosts any of the fruit trees."
Country Maid Ice Cream & Orchard in Richfield has used fresh fruit in its home-made ice cream since 1948. Brothers Don and Steve Torma, the current owners, maintain about 1,500 apple, 300 peach, and 200 plum trees.

---
In Their Own Words

Click the topic to hear a story about Cuyahoga Valley life.
Click here to read the text file
.
Variety of Fruit
(50 seconds)
Don Torma describes the varieties of apples and peaches that his family grows.
---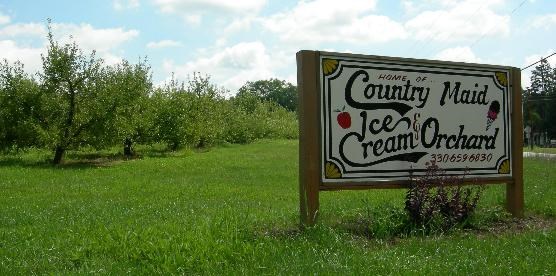 ---
Click on the links to discover more:
Last updated: August 31, 2015