Going to School
In the 1930s and 40s, with limited bus transportation in the Cuyahoga Valley, many students walked or shared a ride to school. The roads were unpaved; dirt and snow made walking or driving slow and messy. Nevertheless, most children enjoyed learning and making use of the school playground.
Click to hear stories about the one-room school house in Everett, or find other stories below.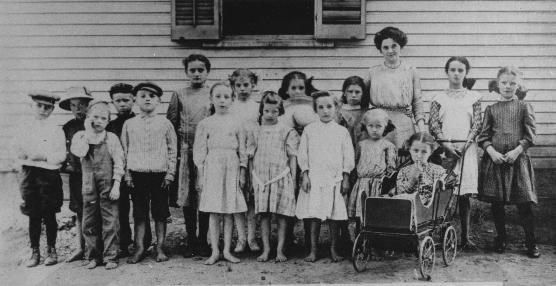 Walking to School

Willis Meyers, from Cuyahoga Falls, describes his trips to school, his one-room school house, and his part-time job as a school janitor.
Playground

Pat Morse talks about games she and fellow students played at their elementary school in Bath.
Unusual Places to Study

Carol Haramis, of Heritage Farms in Peninsula, describes how she did her homework outside in her favorite places.
Click on the links to discover more:
Last updated: December 5, 2021