Social Organizations
Participation in local organizations helped farmers and other valley residents address issues that affected their lives. Many farmers were members of the Grange, the oldest national agricultural organization supporting rural communities. In the years after the Civil War, the Grange developed to help protect and improve the lives of America's farmers. The Grange has also worked to promote rural education, improve transportation and access to health care, and protect natural resources. The organization united farmers and provided resources for farming security and sustainability. Today, the Grange focuses more broadly on community service.
Other social organizations helped farmers and their families address concerns and implement changes to benefit local rural communities. Women's Farm Club No. 1, in Bath, was a female-led social club for farmers' wives. The club gave women an outlet for talking about important issues and built bonds between members.

---
In Their Own Words
Click the topics to hear stories about Cuyahoga Valley life.
The Grange
(1 minute 30 seconds)
Hazel Broughton, former resident of Everett, describes the purpose and history of the Grange, a service club supporting rural communities.
Women's Farm Club No. 1 (44 seconds)
Pat Morse, whose mother was a member of Women's Farm Club No. 1, remembers club activities and events during the 1930s and 40s.
---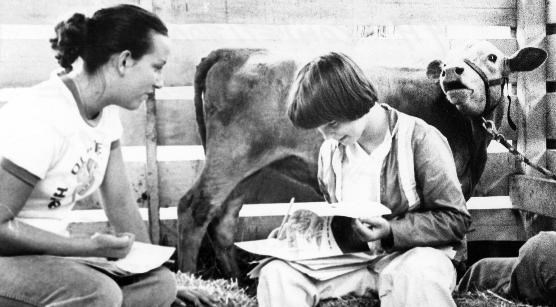 Click on the links to discover more:
Last updated: December 10, 2018