Heritage Farms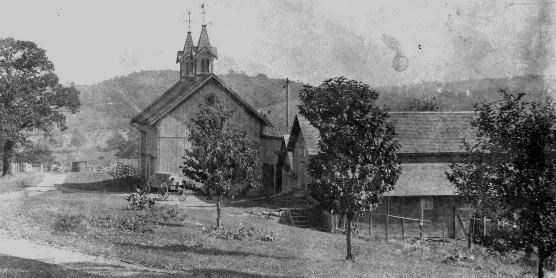 Located near Peninsula's historic downtown, Heritage Farms is the village's oldest family-run farm. Lawson Waterman purchased the property between 1844 and 1878. Also known as the Bishop Farm, Heritage Farms illustrates many of the trends associated with Cuyahoga Valley farming, including a long history of self-sufficiency, diverse products, and appeal to local markets.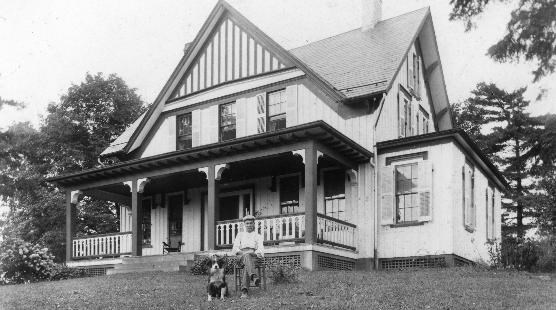 The Landscape
At one time, the farm included three homes and 19 other buildings. Today, only two original structures remain standing: the barn—in continual use since its construction in 1846—and the farmhouse on top of the hill. Each generation made changes to the property to meet the needs of their growing business. They added and removed buildings, timbered woods, and cleared pasture lands.
---
In Their Own Words
Hear stories about Cuyahoga Valley life below.

To learn more visit the Heritage Farms website.
Heritage Farm Operations

Current owner and Lawson Waterman's descendant, Carol Haramis talks about changes in production since Lawson Waterman's original farm.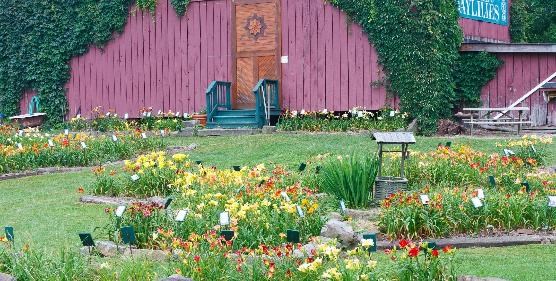 The Business of Farming
Since the 1840s, each generation of the Bishop-Haramis family has sold different agricultural products to meet changing market demands.

Lawson Waterman and his wife Angeline operated a general farm with a large flock of sheep, a dairy, and fields of potatoes. Lawson also owned a boat yard on the Ohio & Erie Canal. Later, nephew Charles E. Bishop inherited the farm. With his wife Kate, Charles expanded the dairy to 50 milking cows. Robert Poole Bishop (Charles' grandson) and his wife Jeanette took over the farm in 1948. They replaced the dairy herd with Aberdeen Angus beef cattle and planted Christmas trees.

A fifth-generation Bishop farmer, Carol Haramis and her husband Kim currently own and operate the farm. Heritage Farms sells Christmas trees, pumpkins, daylilies, and maple syrup; hosts seasonal events, including Peninsula Farmers' Market and Pumpkin Pandemonium; and rents space for meetings and events.
Learn about other farms in the valley:
Last updated: December 20, 2021