Plan Your Visit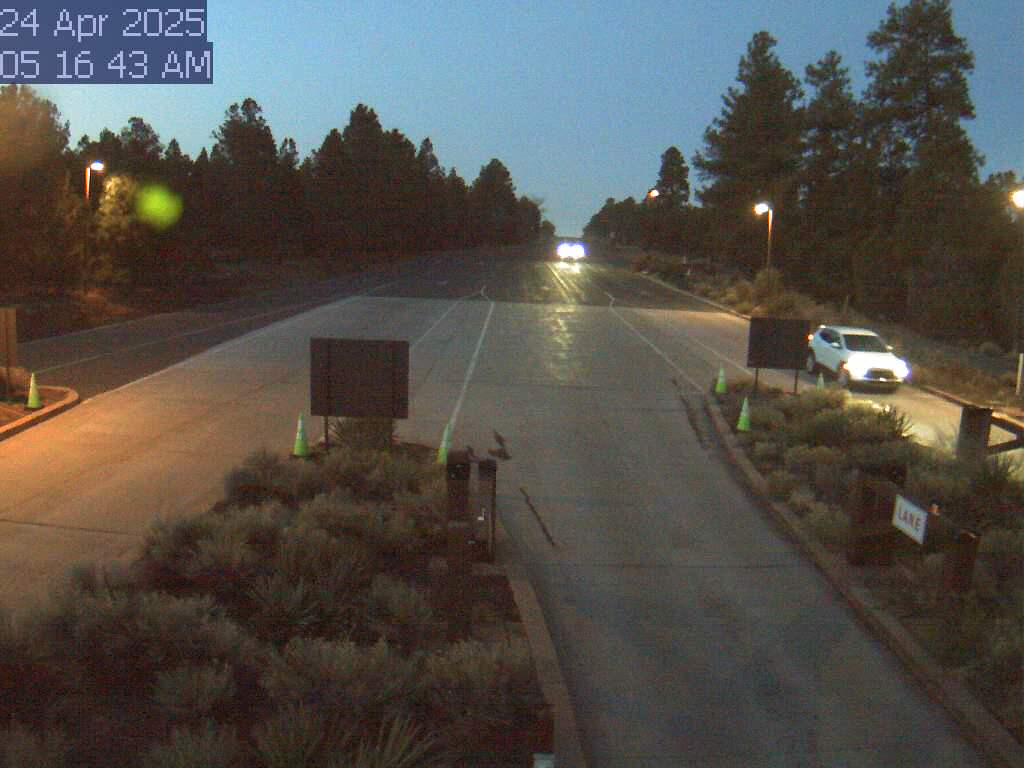 Webcam
This webcam shows the current lines at the South Entrance Station. During summer months, there can be long lines and up to two hour wait times at the entrance station, between 10 am - 5 pm. The best advice we can give is to arrive early, before 9 am. This view refreshes every minute. The entrance station is about 1.6 miles (2.5 km) north of the gateway town of Tusayan, Arizona.
View Webcam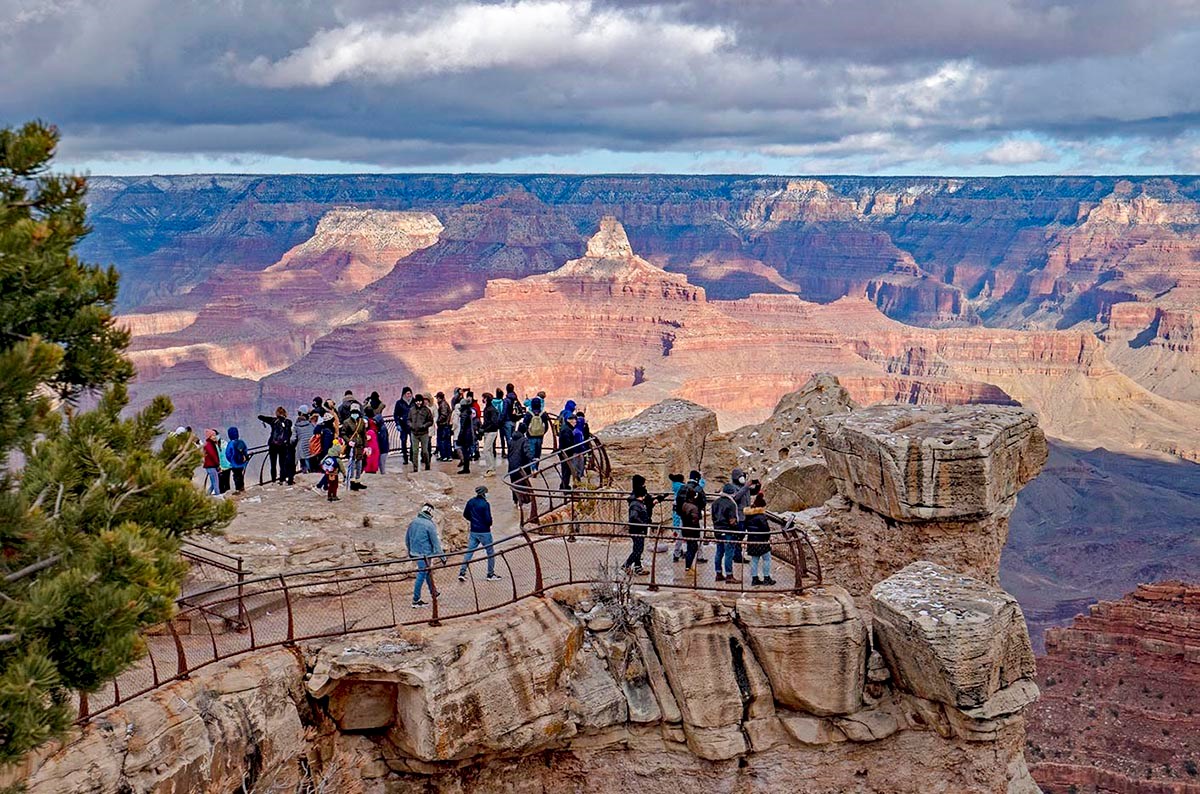 Visit this Webpage (updated daily) for a list of what is open and closed, hours of operation and public health information
Between May 27 and September 9, 2023
The Visitor Center is open from 8 am to 12 noon, Thursday through Monday. (Closed on Tuesday and Wednesday)
Park Ranger programs are presented Thursday through Monday in Grand Canyon Village. (No programs on Tuesday and Wednesday)
Buy Your Digital Entrance Pass on Recreation.gov
Grand Canyon National Park does not have timed entry, or reservations to enter the park.

Whether you're planning a single visit or coming back multiple times a year, enjoy the convenience of purchasing a Grand Canyon National Park site-specific digital pass on Recreation.gov before you arrive. You have immediate access to your digital pass and can easily download it on your phone or tablet. Your pass will also be emailed as a PDF and can be printed out for display when you arrive.
Private Vehicle ($35 valid for 7 days)

Motorcycle ($30 valid for 7 days)

Individual (bicyclist, hiker, pedestrian) ($20 valid for 7 days)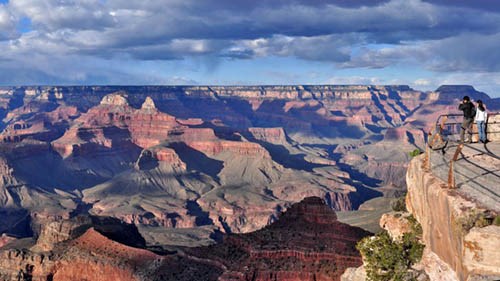 First-time to Visit?
I want to visit the...
South Rim —— Grand Canyon Skywalk

North Rim

More about: Lodging —— Camping

Backcountry Hiking —— River Trips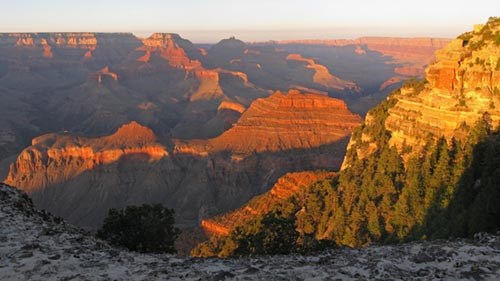 Operating Hours and Seasons

Fees and Passes —— Permits

Webcams

Weather & Road Conditions

Sunrise & Sunset Times
Traveling? Call 928-638-7496 for recorded information about current park road conditions and closures.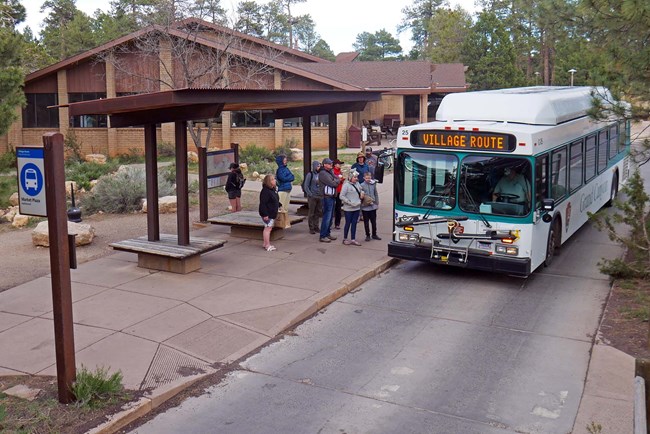 Park Maps

Directions to South Rim

South Rim Parking and Free Shuttle Buses

Directions to North Rim

Trip Planner - available in 8 languages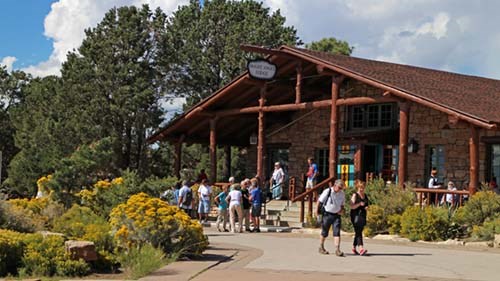 Lodging

Restaurants & Groceries

Camping Overview

South Rim Camping

North Rim Camping (opens for the season on June 9, 2023)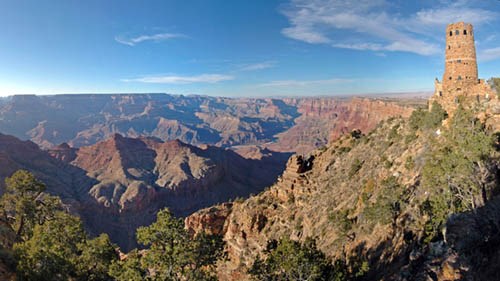 Historic South Rim Village

Hermit Road Scenic Drive

Desert View Drive (State Route 64)

Desert View

North Rim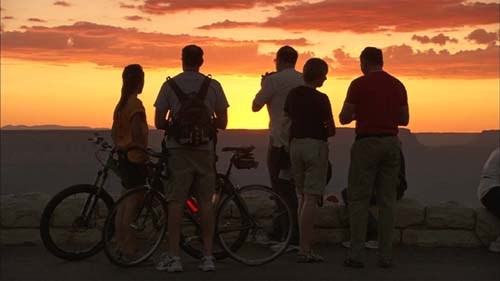 Ranger Programs

Visitor Centers

Hiking — Mule Trips — Whitewater Rafting

Bicycling — Guided Tours

Sunrise and Sunset Times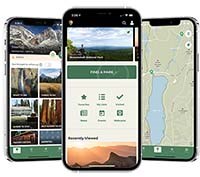 The National Park Service Mobile App is a great tool for planning your trip, then it can be used as a guide during your visit. You can download the maps and content from Grand Canyon National Park for offline use. It's especially handy if you're exploring remote areas or concerned about data limits. Free and available now.

Visit this webpage (updated daily) for the current list of what is open and closed, and the hours of operation.
Visit our keyboard shortcuts docs for details
Duration:

8 minutes, 39 seconds
In "More Than A View," Park Ranger Stephanie Sutton invites us to go beyond the rim and explore all that Grand Canyon National Park has to offer; diverse life zones, landforms, and cultural history.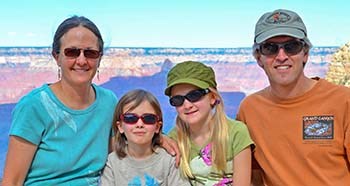 Traveling Green
is a great way to help Grand Canyon and other areas you visit reduce carbon emissions, divert and reduce what goes into the waste stream, and to generally help the environment. Visit our
Traveling Green
page for helpful tips on planning your next green adventure.
Thanks for doing what you can to help protect our environment!
Grand Canyon National Park, in northern Arizona, encompasses 278 miles (447 km) of the Colorado River and adjacent uplands. Located on the ancestral homeland of 11 Associated Tribes, Grand Canyon is one of the most spectacular examples of erosion anywhere in the world—unmatched in the incomparable vistas it offers visitors on the rim. Grand Canyon National Park is a World Heritage Site. The National Park Service cares for the special places saved by the American people so that all may experience our heritage.
Last updated: June 2, 2023