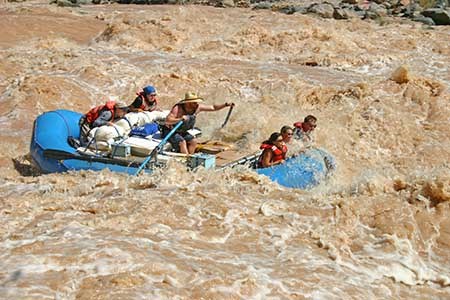 There are different river trip opportunities through Grand Canyon National Park.

1 Day Commercial River Trips - Half-day and full-day smooth water trips on the Colorado River.
2 to 5 Day Noncommercial River Trips - Noncommercial trips that launch from Diamond Creek and takeout at Lake Mead typically are 2 to 5 days in length. Permits for these whitewater trips are available to the public starting one year in advance and are distributed on a first-come first-served basis.