Webcams


Grand Canyon Weather Forecast and Road Conditions here

Grand Canyon National Park's Webcam (at the Yavapai Museum of Geology on the South Rim) offers a window into the sights, weather, air quality and seasonal changes that the park is experiencing. Click on the photo below for the most recent image and for Current weather and air quality information.
Additional Northern Arizona Webcams


San Francisco Peaks (Bellmont, Arizona)
Live view courtesy: National Weather Service

I-40 within Flagstaff. AZ (Mile199.6) eastbound View
(This camera show road conditions on Northern Arizona highways)
Live view courtesy: Arizona Dept. of Transportation

Northern Arizona University (Flagstaff, AZ)
Live view north towards San Francisco Peaks. Courtesy of Reilly Hall Web Cam
---
Regional Road Conditions
Listed below are commercial phone numbers for recorded messages on road conditions and links to state highway websites: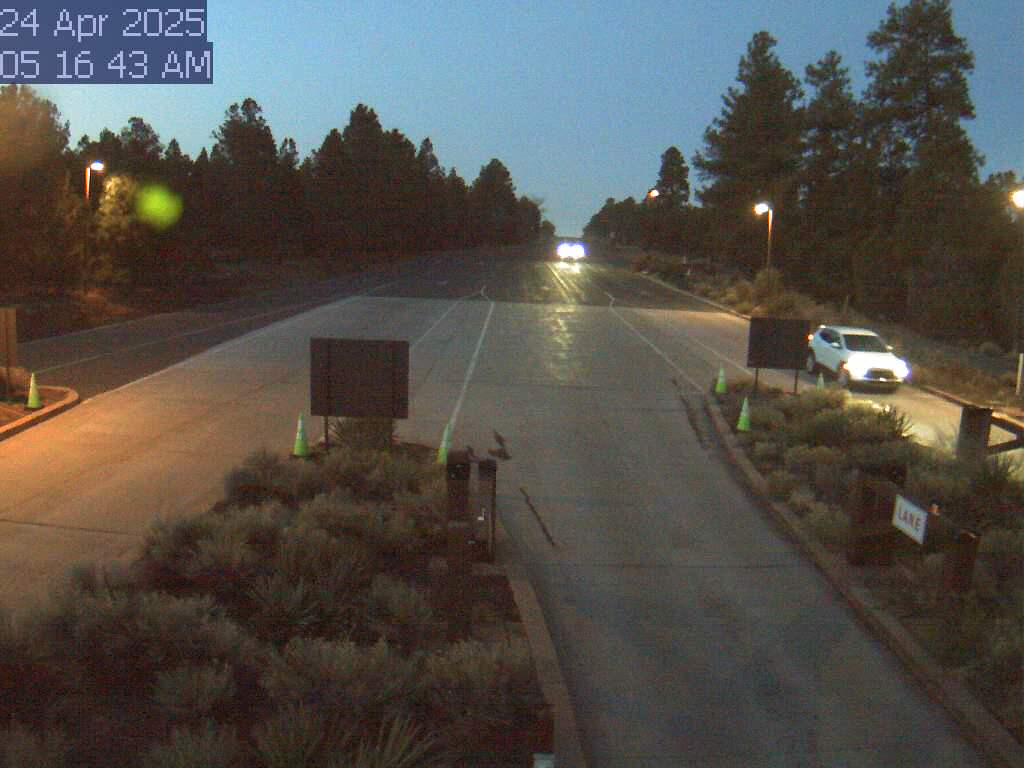 Webcam
Please check the date and time in the upper left corner of the frame, to make sure the image you are seeing is current.

Like other national parks, Grand Canyon has seen a dramatic increase in visitation over the last few years. The South Rim experiences crowded conditions during busy periods throughout the year, including spring break, summer, and holiday times during the fall and winter.
View Webcam
Last updated: September 10, 2020