Park Ranger Programs - Spring 2020
Alert:
As of Tuesday, March 17, 2020) Park Ranger Interpretive Programs have been cancelled due to public health concerns from the novel (new) coronavirus (COVID-19). Grand Canyon National Park is closed until further notice. Details >
---
Grand Canyon National Park offers a variety of ranger programs, walks, and talks throughout the park during the year. Schedules vary by season.
Links to our current program schedules are listed by location: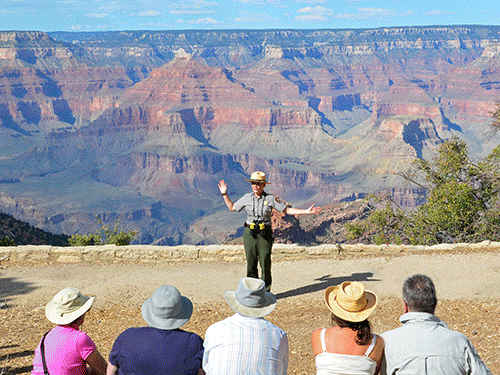 Ranger Programs

.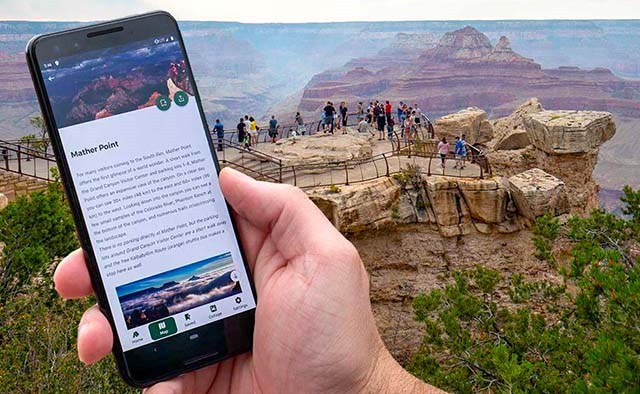 The official Grand Canyon App from the National Park Service
provides detailed information about things to do, lodging, campgrounds, and services throughout the park.
Apple Store Preview:
https://apps.apple.com/bn/app/nps-grand-canyon/id1463843937
Google Play:
https://play.google.com/store/apps/details?id=gov.nps.grca
Cell service and Wi-Fi are limited at Grand Canyon.

You can start the app and download the map before you arrive,
so you can use it - when there is no internet connection in the park.
Follow these steps >
Last updated: April 28, 2020