Park Ranger Programs - Summer 2020
Alert:
As of Tuesday, March 17, 2020) Park Ranger Interpretive Programs have been cancelled due to public health concerns from the novel (new) coronavirus (COVID-19).

The South Rim's South Entrance is now open 24 hours/day. Overnight accomodations, and some visitor services are available. More

Desert View and the East Entrance remain closed because of COVID-19 lockdowns on the neighboring Navajo Nation. You must enter and exit the park through the South Entrance. (Tusayan)

The North Rim is open for overnight guests at the lodge. The North Rim Campground remains closed at this time. Details
Visit this page for park-wide updates >
Grand Canyon National Park has offered a variety of ranger programs, walks, and talks throughout the park during the year. Schedules vary by season.
When ranger programs resume, program schedules are listed by location: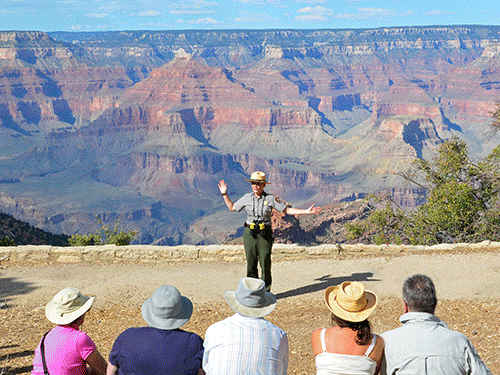 Ranger Programs

.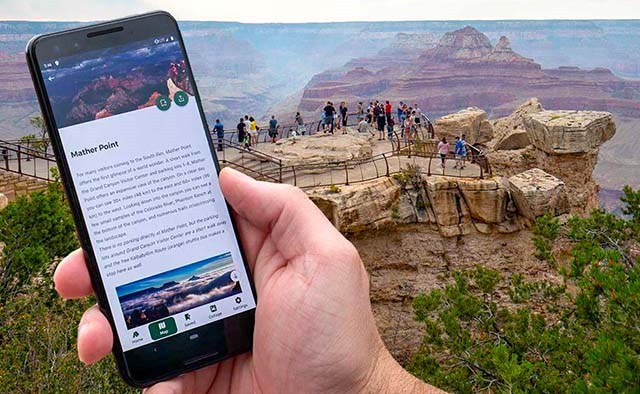 The official Grand Canyon App from the National Park Service
provides detailed information about things to do, lodging, campgrounds, and services throughout the park.
Apple Store Preview:
https://apps.apple.com/bn/app/nps-grand-canyon/id1463843937
Google Play:
https://play.google.com/store/apps/details?id=gov.nps.grca
Cell service and Wi-Fi are limited at Grand Canyon.

You can start the app and download the map before you arrive,
so you can use it - when there is no internet connection in the park.
Follow these steps >
Last updated: July 16, 2020