Park Ranger Programs - Summer 2021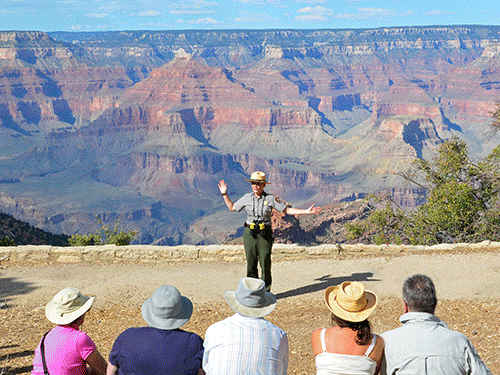 Ranger Programs
.
All Park Ranger Programs were suspended during 2020 because of public health concerns due to the pandemic.

During Summer 2021, check with park rangers at information tables to see if programs are being presented on the day you are visiting the park.
District Information:
Visit our keyboard shortcuts docs for details
Duration:

11 minutes, 28 seconds
Do you enjoy a warm cup of java in the mornings? So do our rangers! Join Ranger Joe and Ranger John for coffee on the rim as they discuss where the water in that steaming cup comes from.

Last updated: July 6, 2021