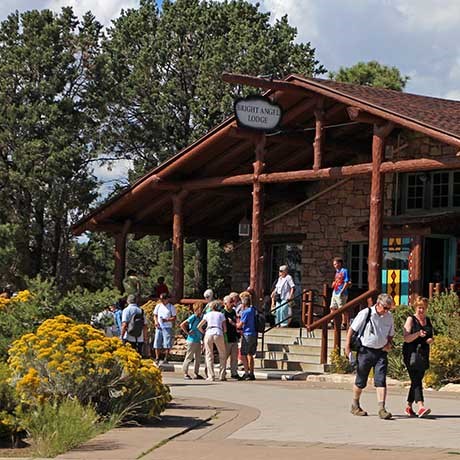 Lodging
Reservations should be made well in advance as park lodging tends to be full most of the year.
South Rim Grand Canyon Village Lodging is available all year

South Rim Desert View is open all year.
(24 miles east of Grand Canyon Village)
Lodging is not available at Desert View. However there is a "first come, first serve" campground that is closed for the winter. Desert View Campground will be open from mid-April through mid-October 2019. (No hook-ups at Desert View Campground)

North Rim Lodging is Closed for the Winter:
Lodging is available May 15th through October 15 of each year.

Phantom Ranch
At the bottom of Grand Canyon - is available all year.
Reservations can be made through an online lottery system. More.