Campgrounds - South Rim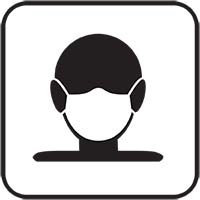 Grand Canyon National Park is continuing to adapt to changing COVID-19 guidance, and is adjusting operations as needed. There are modifications in place during the spring 2021 season (March 1 through May 28, 2021)

Visit this webpage (updated daily) for the current list of what is open and closed, and the hours of operation.

This page has information about "Developed" Campgrounds. (where vehicles are permitted) For information about backpacking and camping within the canyon, visit this link.
Outside the Park Camping - South Rim
Ten-X Campground
The U.S. Forest Service operates Ten-X Campground 2 miles/3 km south of Tusayan. Ten-X Campground is open May 14th through September 30th. No hook-ups or showers; pit toilets and cold water faucets are located throughout the campground. Group sites and 15 of their 70 family sites may be reserved through Recreation.gov, and the fee is $10 per night for one vehicle. (extra charge for any additional vehicles.)
https://www.recreation.gov/camping/campgrounds/234488
The remaining family sites are available on a first-come, first-served basis. A group site is available for groups of up to 100 people, reservations are required for the group site. Call (928) 638-2443. Details >:
Dispersed Camping:
Camping "at-large" is permitted in the national forest outside the park. Camping must be at least 0.25mile/ 0.4 km away from Highway 64. Other restrictions may apply. Details >

Contact the Tusayan Ranger District, Kaibab National Forest, P.O. Box 3088, Grand Canyon, AZ 86023 or call (928) 638-2443 for additional information.
Grand Canyon Camper Village:
Is a commercial campground located 7 miles south of Grand Canyon Village in the town of Tusayan. Open seasonally. Hook-ups and coin-operated showers are available. Call (928) 638-2887.

http://www.grandcanyoncampervillage.com/home.html
---
Camping on Nearby American Indian Lands
Havasupai Indian Reservation
The Havasupai Indian Reservation is in a large tributary canyon on the south side of the Colorado River. This land lies outside the boundary and jurisdiction of the National Park Service and is administered by the Havasupai Indian Tribe.

Update: May 15, 2021 - All Havasupai tourism remains suspended for the Campground and the Lodge, in response to the coronavirus / COVID-19 pandemic. Details here > https://www.havasupaireservations.com/

The village of Supai is accessible only by foot or horseback (it is an 8-mile hike each way) Hiking/camping is by tribal permit only. View 2018 information and fees on their website: http://theofficialhavasupaitribe.com/Havasupai-Camping/havasupai-camping.html
Hualapai Indian Reservation
Grand Canyon West (located on the south side of the Colorado River) is managed by the Hualapai Tribe. On the north side of the river (river right) is Grand Canyon National Park, on the south side of the river (river left) above the historic high water mark is Hualapai Tribal Land. Groups desiring to hike or camp on river left above the historic high water mark must request a permit from the Hualapai Tribe in adavance of their launch date. River users are asked by the NPS and required by law to treat the sensitive cultural sites wih care and respect.

The official Website for the west rim of the Grand Canyon, known as Grand Canyon West, home of the Skywalk, which is owned and operated by the Hualapai Nation is: http://grandcanyonwest.com/ All tour information is listed on this website. The reservation numbers are 1-888-255-9550 and 1-928-769-2219. These numbers are also listed on this website. Inquiries such as visiting the west rim, tour packages, prices, directions and general information, should be directed to the website and the reservation lines.

For reservations at Hualapai Lodge in Peach Springs: 1-928-769-2230 Fax: 1-928-769-2372
Navajo Indian Reservation
Land east of Grand Canyon National Park lies outside the boundary and jurisdiction of the National Park Service and is administered by the Navajo Indian Tribe.

Public Notice: All Navajo Tribal Parks and facilities remain closed to all public access effective March 14, 2020, and continue until further notice. https://navajonationparks.org/public-notice/

Information and permits can be obtained for camping and for the trails along the east-side of the Colorado River, Marble Canyon, Jackass Canyon, Salt Trail Canyon, Totahatso Point, Rainbow Bridge trails, Cove Mesa, Coal Mine Canyon and areas in the western portion of the Navajo Nation - at the tribal visitor center in the town of Cameron. (57 miles/ 92km east of Grand Canyon Village)
The visitor center is located at the junction of Highway 89 and Highway 64 in Cameron, Arizona. Inquiries should be directed to the Cameron Visitor Center, P.O. Box 459, Cameron, AZ 86020, (928) 679-2303 voice (928) 679-2330 fax. http://www.navajonationparks.org/
---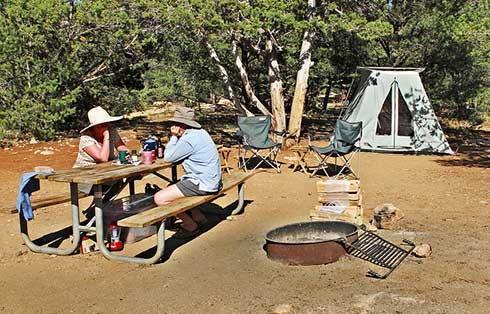 Quick links:
Last updated: May 15, 2021