Weather and Road Conditions
Call

928-638-7496

for recorded park road condition and closure information.
Travelers can check their route before heading out with Arizona Dept. of Transportation Mobile App
Current Weather Information is Displayed Below
Infrared Satellite image
National Weather Service — Infrared Satellite image
Regional Radar Image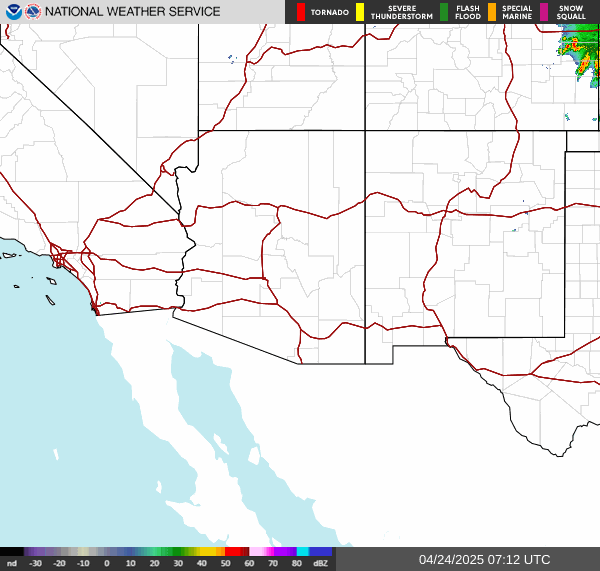 Loading weather forecast...
Webcam
To help time your South Rim arrival, monitor the South Entrance Station Webcam. During busy weekends, there can be long lines and up to two hour wait times between 10 am - 5 pm. This view refreshes every minute. The entrance station is about 1.6 miles (2.5 km) north of the gateway town of Tusayan, AZ.
View Webcam
Webcam
In this north-facing view, the Battleship is in the center, and Havasupai Gardens (formerly known as Indian Garden) is visible - lower right, 3000 feet (915 m) below. Kolb Studio was the family home and photography studio of the Kolb Brothers, pioneer photographers at Grand Canyon. Verify that the time and date of the picture is current (upper left in image) Camera is hosted by Grand Canyon Conservancy. The image updates every minute.
View Webcam
South Rim Roads
are ICY
Note: road closures and reopenings also appear in an alert at the top of this webpage.

Updated: Wednesday, January 26, 2023 - 3 pm
(Unlike the North Rim, the South Rim of the park remains open all year)

During winter storms, travelers should expect winter driving conditions and some roadways may be temporarily closed while snow is cleared. Be prepared for slippery, snow covered roads and limited visibility. Drive with care. During the winter, road conditions can change rapidly.
South Entrance Road
OPEN
South Entrance Road is open to Grand Canyon Village. Watch for icy areas on all roads in and around the village.
Desert View Drive (SR 64)
OPEN
Desert View Drive is usually open to all vehicles, however, the road often closes during, or just after snowstorms.

The distance from Grand Canyon Village to

Desert View

is 23 miles/37 km.
Please drive with caution and at speeds appropriate to the road conditions. Watch for deer and elk, and coyotes in the roadway.
Hermit Road (West Rim Drive)
OPEN
Weather permitting, Hermit Road is open to all vehicles during winter months, between December 1, and February 28.
During summer thunderstorms, or other inclement weather, shuttle bus service will be suspended on Hermit Road. When service is suspended due to inclement weather, shuttle buses with additional capacity will stop anywhere along the Hermit Road it is safe to do so, and pick up visitors.
---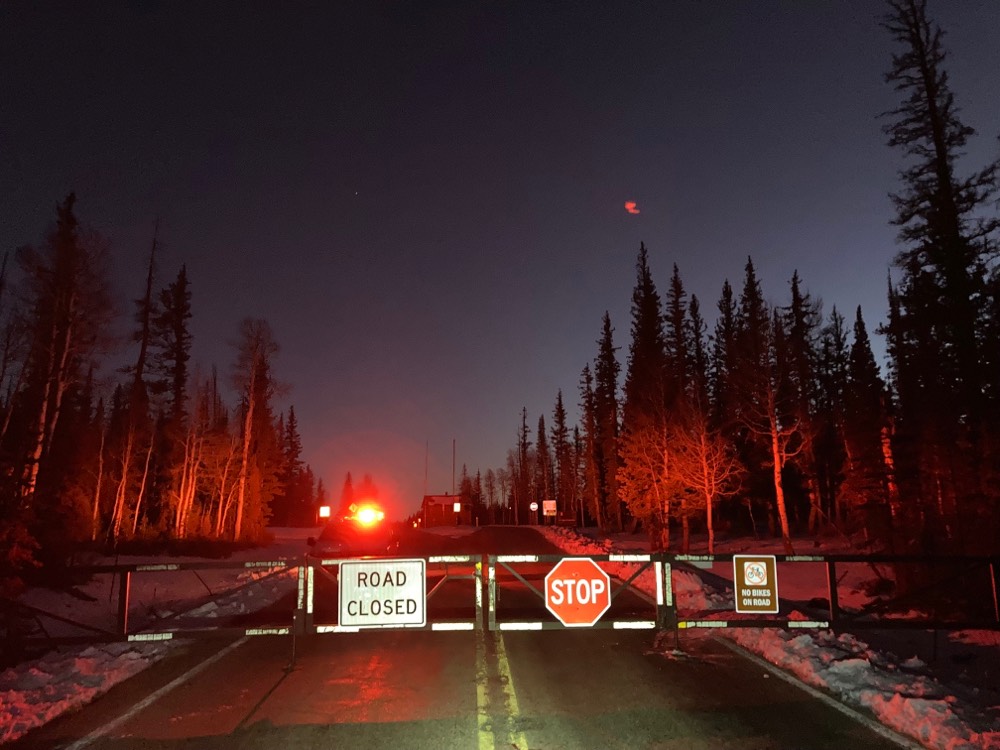 North Rim Roads -
CLOSED
Updated: Wednesday, November 30, 2022 - 6 pm
The North Rim of the park is CLOSED FOR THE WINTER
North Rim Scenic Roads are Closed
The North Rim will open for the 2023 season on May 15.
---
Regional Road Condition Phone Numbers and Websites
Listed below are commercial phone numbers for recorded messages on road conditions and links to state highway websites:
Winter Travel Kit - Emergency Items:
• Shovel
• Windshield scraper & fluid
• Cell Phone
• Flashlight
• Battery powered radio & extra batteries
• Food and Water
• Matches
• Extra hats, socks and mittens
• First aid kit with pocket knife
• Necessary medications
• Blankets
• Tow chain or rope
• Road salt and sand
• Booster cables
Traveling During a Winter Storm?
Call 928-638-7496 for updated park road conditions and closures recording, or:

You may also view the Arizona Dept of Transportation Road Conditions and Closures Map: https://www.az511.com/map to learn where statewide road closures are.

More information about visiting the South Rim of Grand Canyon during winter months >


Last updated: January 26, 2023