Associated Tribes
The Grand Canyon region has been home to humans for more than 13,000 years. The Ancestral Puebloan people have lived in and around the canyon for several thousand years, leaving behind dwellings, garden sites, food storage areas, and artifacts.

Modern tribes still consider Grand Canyon their homeland. Eleven contemporary tribes have cultural links to the area, and their oral histories are rich with references to the creation of that great chasm and torrential river.


Traditionally Associated Tribes
There are eleven current tribes that have historic connections to the lands and resources now found within Grand Canyon National Park.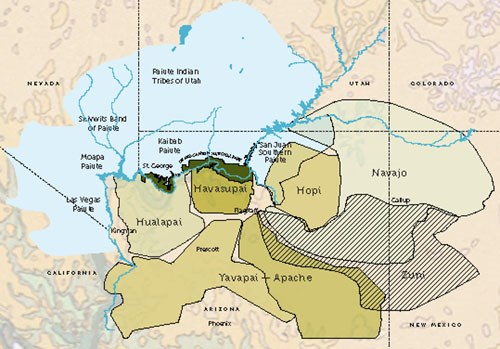 Havasupai Tribe - AZ
Hopi Tribe - AZ
Hualapai Tribe - AZ
Kaibab Band of Paiute Indians - AZ
Las Vegas Band of Paiute Indians - NV
Moapa Band of Paiute Indians - NV
Navajo Nation - AZ
Paiute Indian Tribe of Utah - UT
San Juan Southern Paiute Tribe - AZ
The Pueblo of Zuni - NM
Yavapai-Apache Nation - AZ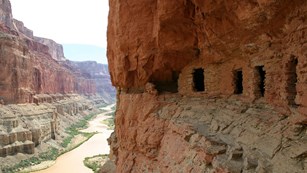 Grand Canyon's Associated Tribes
Learn more about Grand Canyon' associated tribes on Arizona State University's Nature, Culture, and History at Grand Canyon website.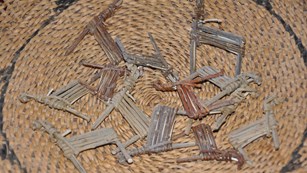 Archaeological Resources
Humans have been around the Grand Canyon region for up to 12,000 years. Find out what archaeologists have found inside the park.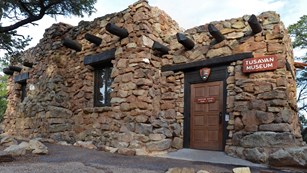 Visit the Tusayan Ruins and Museum
Visit the 800-year-old ancestral Puebloan site and learn about the people who called this place home.
Last updated: September 21, 2019