Associated Tribes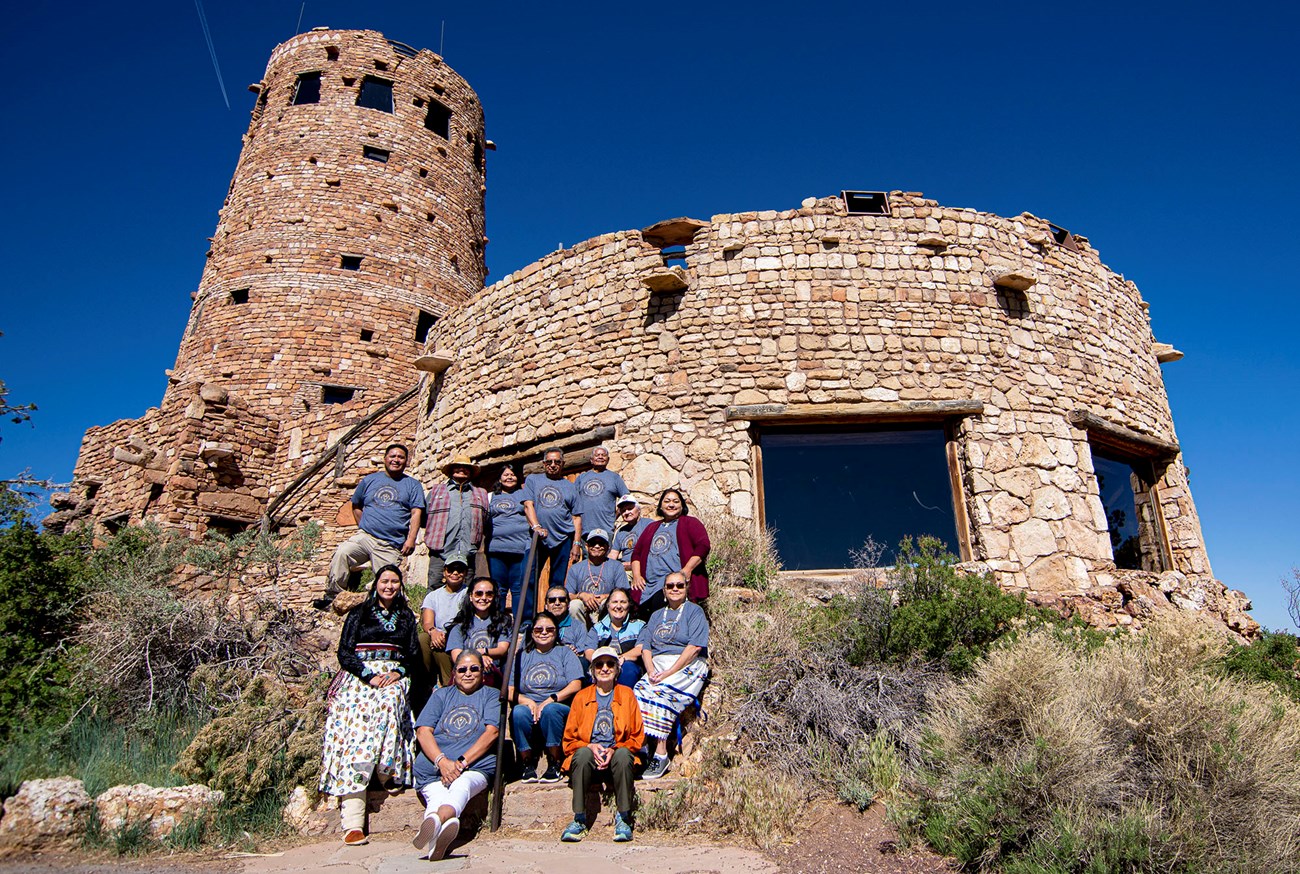 The Grand Canyon region has been home to Native people since time immemorial.
The Grand Canyon is a place of immeasurable importance to Native people in the Southwest. The park shares boundaries with three federally recognized tribes; a total of 11 federally recognized tribes are traditionally associated with what is now Grand Canyon National Park. Park staff have been working with tribal people for more than 40 years, developing numerous innovative and collaborative tribal partnerships during that time.

We gratefully acknowledge the Native peoples on whose ancestral homelands we gather, as well as the diverse and vibrant Native communities who make their home here today.
Visit our keyboard shortcuts docs for details
Duration:

59 seconds
As we celebrate Native American Heritage, take a moment, wherever you are, to listen to the wind and the stories it carries. The history played out on public lands, like Grand Canyon National Park, has been dramatic and difficult, but learning from our shared past, present, and future will bring this nation together.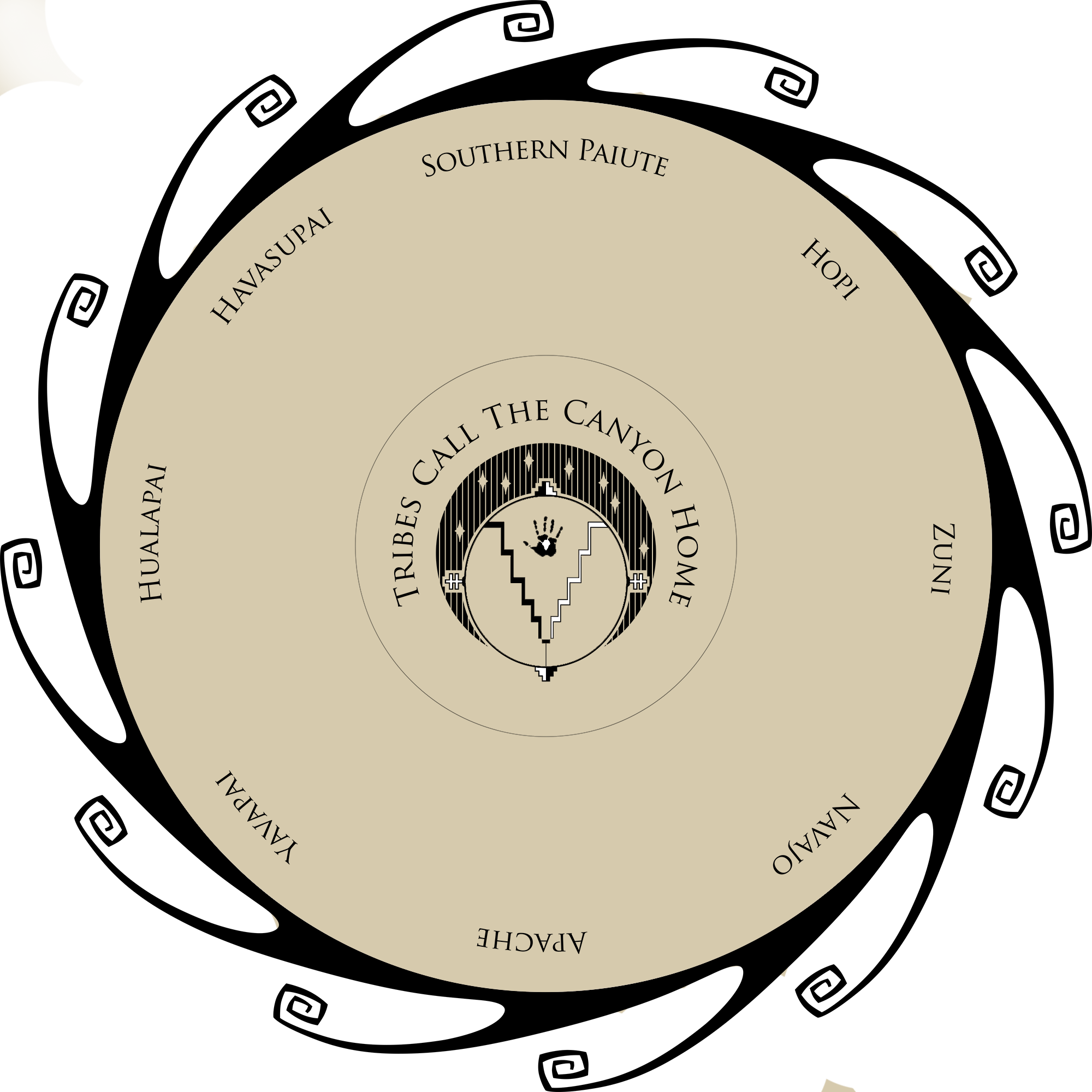 Traditionally Associated Tribes
There are 11 tribes that have historic connections to the lands and resources now found within Grand Canyon National Park.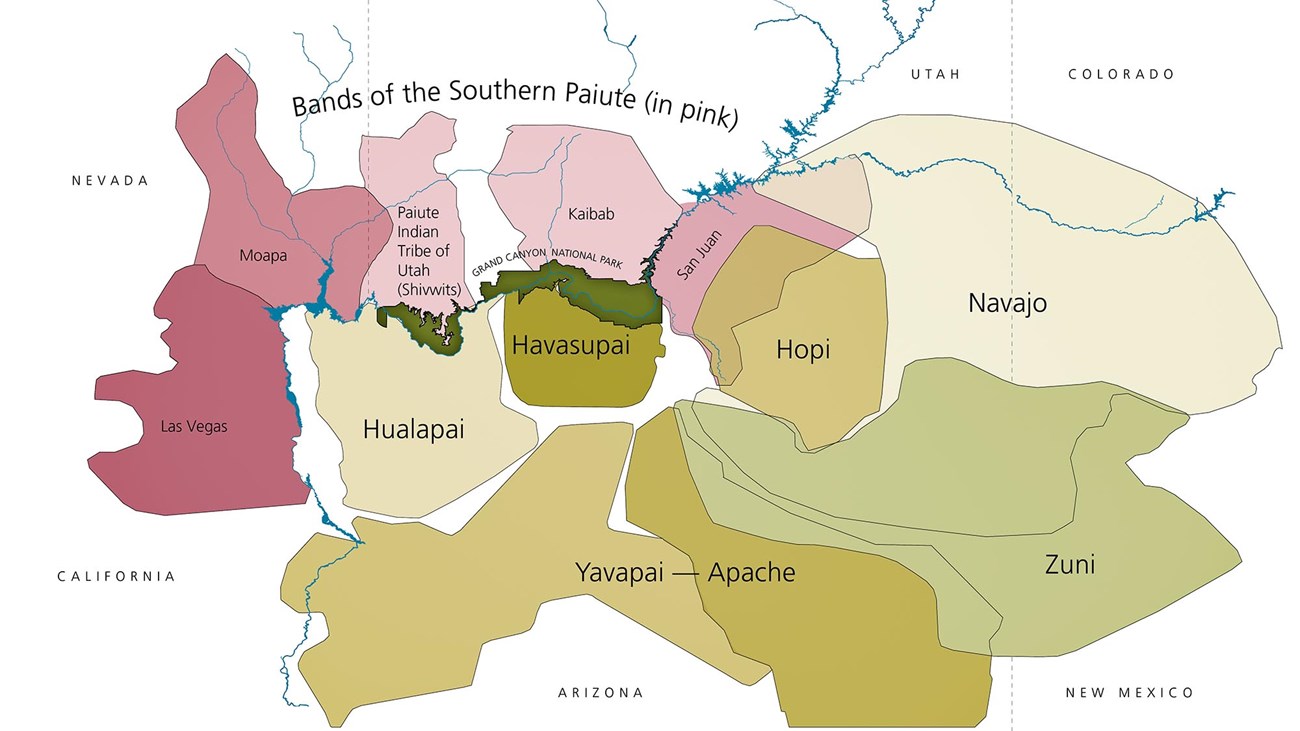 We Are Still Here
Indigenous people are the first inhabitants and caretakers of the land that later became the United States of America and Grand Canyon National Park. Native people of this land still exist today and continue to have deep cultural connection to this land. They are the first to live in harmony with the environment and have intergenerational and invaluable knowledge of the landscape that can be utilized to solve some of the problems faced by federal land managers today. We would like to thank the Indigenous communities that continue to work in partnership with the Grand Canyon on the stewardship of these lands.

"The first people of this land need to be the first people our visitors see when they visit Grand Canyon. It's important to me that we show the world that the indigenous people of this land are here" says Grand Canyon National Park Superintendent, Ed Keable. "We need to provide the support so they can tell their histories of the canyon and talk about their futures with the Grand Canyon."

To discover what the park is doing to promote first-voice interpretation with our digital audiences, follow us on Facebook and Twitter and use the hashtag, #grandcanyonfirstvoices.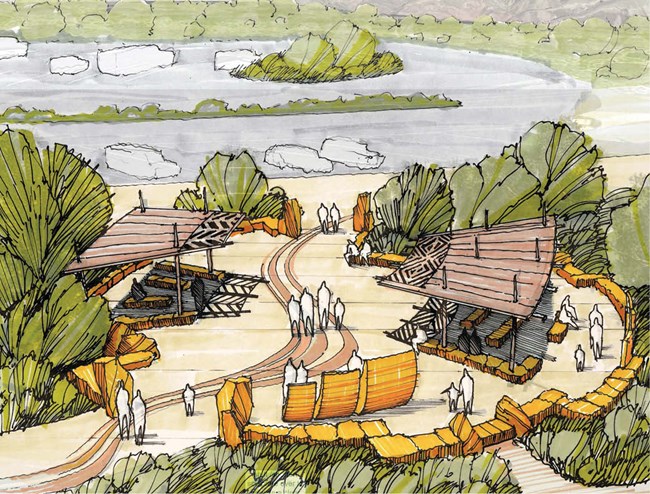 The Desert View Vision
The Desert View Inter-tribal Cultural Heritage Site
is one example of the future of first-voice interpretation at Grand Canyon National Park. The Park continues to work with the Inter-Tribal Working Group, tribal members, the Grand Canyon Conservancy, and a talented and motivated group of staff and designers who share a vision for Desert View as a vibrant and living landscape. Desert View will create opportunities for tribal members to provide first voice interpretation of the Grand Canyon so that park visitors can experience Grand Canyon from a truly local perspective.
We are pleased to announce that in January 2022 construction began on the first elements of the
Desert View Inter-tribal Cultural Heritage Site
. The Grand Canyon NPS Trail Crew is currently working on the new amphitheater in collaboration with
Chevo Studios
, out of Denver, Colorado. As part of this project, trail crew will also begin working on realignment of Desert View area trails to make them compliant with accessibility standards. Work will continue through summer 2022.
Desert View facilities will, for the most part, be accessible to the public during construction; however, there will be detours and occasional closures as needed for work adjacent to doors. During construction, access to these facilities may not be universally accessible. For the most up-to-date photos of progress being made to the Desert View area, please visit the
park's Flickr album
.
Working with Indigenous communities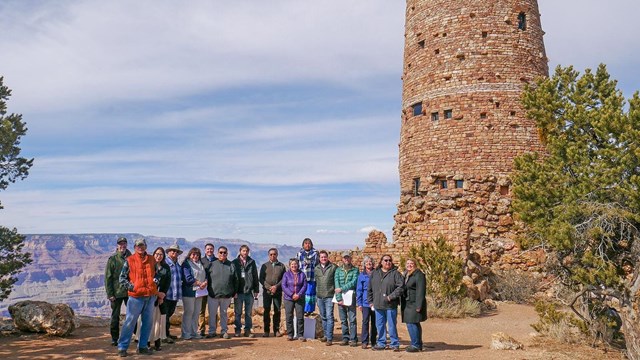 Desert View Intertribal Heritage Site
See the many exciting changes in store for the future of Desert View, including a new tribal run welcome center and improved paths.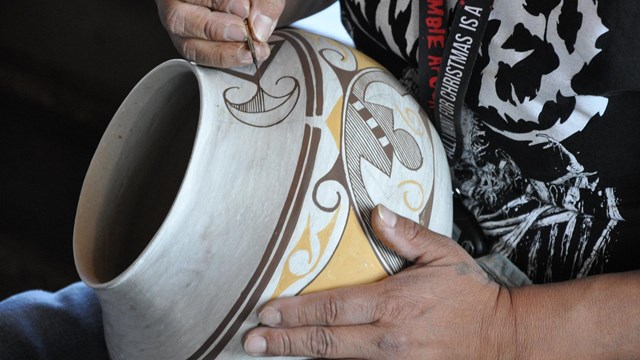 Cultural Demonstrator Program
Since 2014, the park has worked with tribes to encourage interactions with the public through demonstrations of traditional native crafts.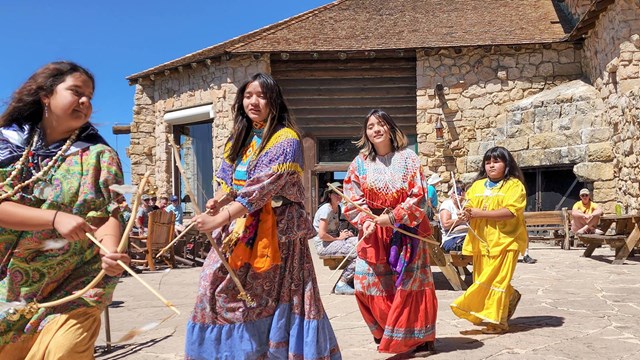 2022 North Rim Heritage Days
Tribal members offer programs on a variety of subjects, ranging from astronomy to traditional music and dance.
Grand Canyon Tribal Affairs News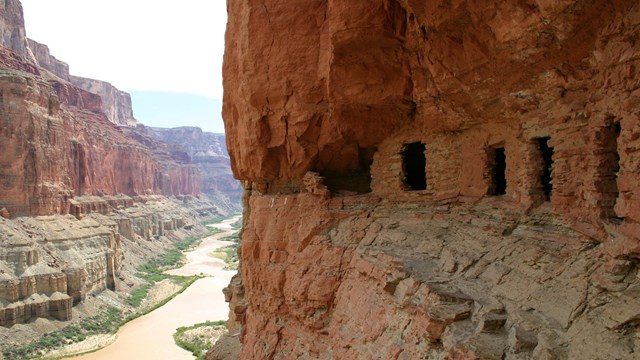 Grand Canyon's Associated Tribes
Learn more about Grand Canyon' associated tribes on Arizona State University's Nature, Culture, and History at Grand Canyon website.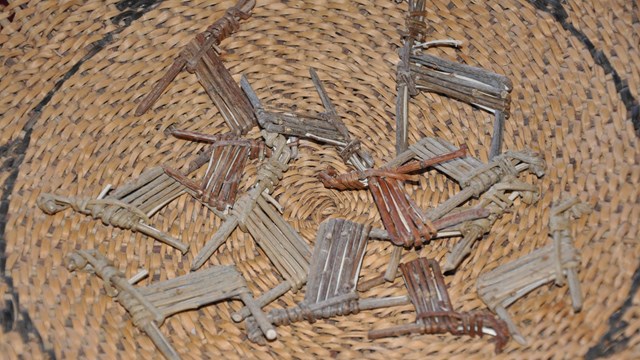 Archaeological Resources
Humans have present on the Grand Canyon landscape for up to 12,000 years. Find out what archaeologists have found inside the park.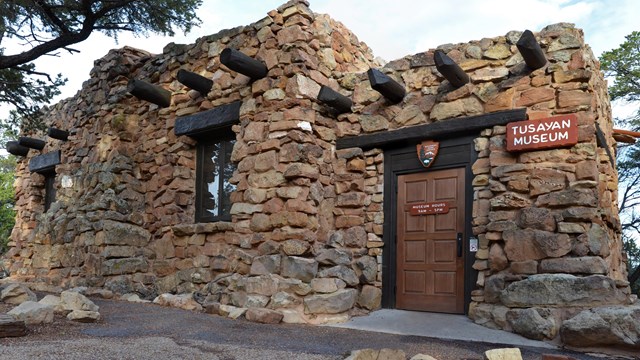 Tusayan Pueblo and Museum
CLOSED FOR THE WINTER. During 2023, visit this 800-year-old ancestral Puebloan site and learn about people who called Grand Canyon home.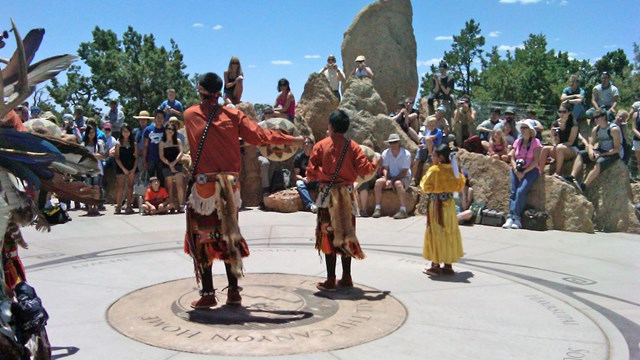 The Voices of Grand Canyon
Visit Grand Canyon Trust's website to see what it means to call the Grand Canyon home.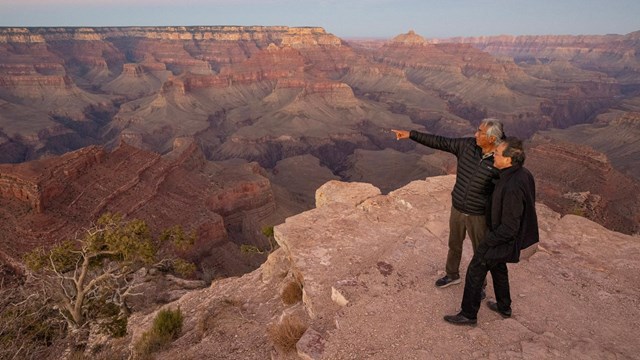 Arizona Native Tourism
The Arizona American Indian Tourism Association promotes the development of Indian Tourism while respecting the cultural integrity of tribes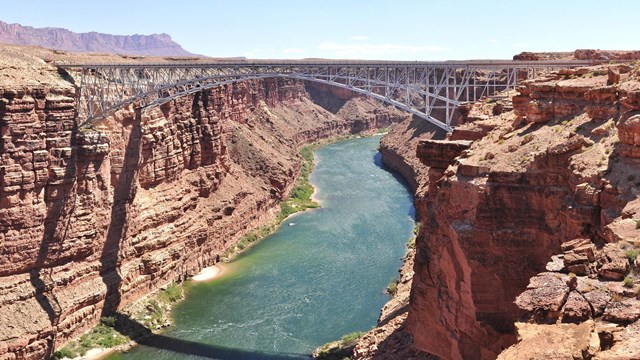 Partnering with AIANTA
The American Indian Alaska Native Tourism Association serves as the national voice for American Indian nations engaged in cultural tourism.
Last updated: July 21, 2023