South Rim Crowding: A Survival Guide
Note: Road improvement projects will occur in the park throughout 2018. Expect delays, detours, closures, and parking modifications.

Like other national parks, Grand Canyon has seen a dramatic increase in visitation over the last few years. The South Rim experiences crowded conditions during busy periods throughout the year, including spring break, summer, and holiday times during the fall and winter. You can expect:
Long entrance station lines,

Long shuttle bus lines,

Limited parking near Grand Canyon Visitor Center,

Large crowds at popular viewpoints.
However, there are ways to navigate and avoid some of this congestion to make the most of your time on the South Rim.
Here are some tips: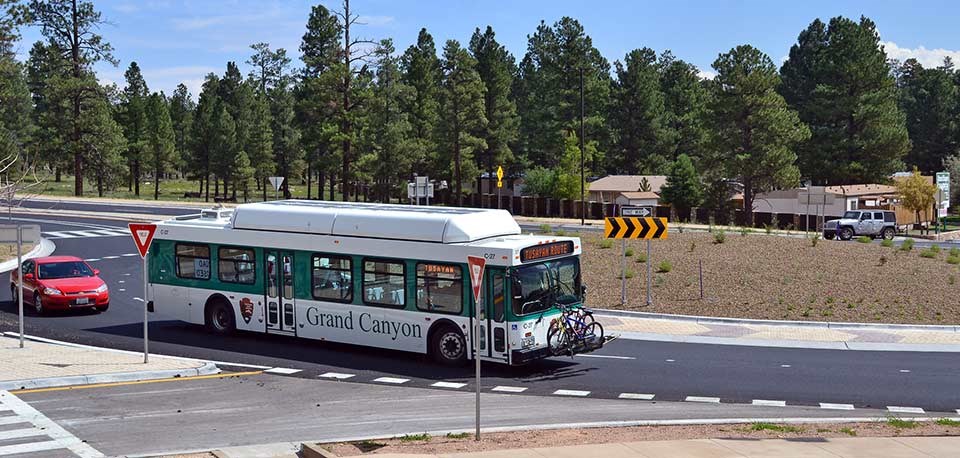 1) During the Spring Break and Summer (March 1, through September 30, 2018) Park in the Gateway Community of Tusayan,
Ride the free

Tusayan Route (purple) shuttle bus

into the park.

Avoid waiting in your vehicle—in long lines—at the South Entrance Station
Park and Ride; We'll Be Your Guide.
Note: visitors entering the park from Tusayan must present a valid park entrance pass when boarding the bus. Annual and/or lifetime park passes are accepted.

2) If You Are Planning to Drive Your Vehicle into the Park, Plan on Arriving Early—By 9 am—If Possible.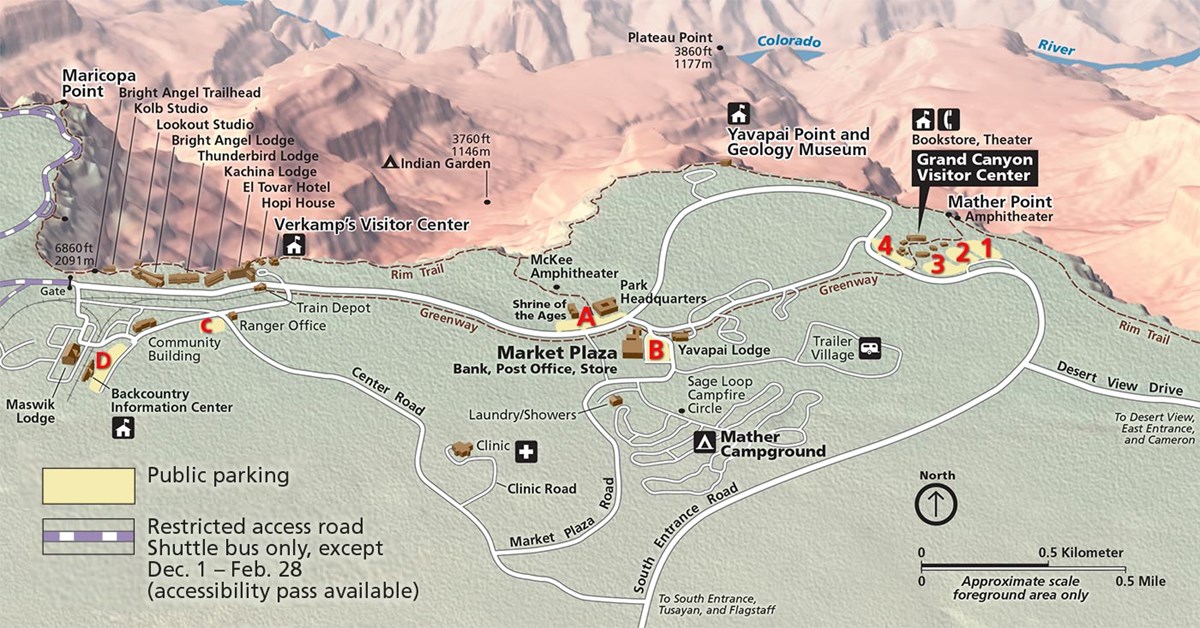 3) After 10 am Parking Becomes Limited Around the Visitor Center.
When visitor center parking lots 1–4 fill, proceed to village lots A, B, C, or D.
Lots A and B are in the Market Plaza area and are closer to the visitor center.
Lots C and D are in the village historic district.
RVs and vehicles with trailers should park in lots B or D. The back section of lot D has dedicated RV and trailer parking. Lots A and C do NOT have room for RVs and trailers. RVs and trailers should NOT pull across multiple regular parking spaces
Village Route (blue) shuttle bus stops are located in or near lots A, B, C, or D .
Rim Trail access is within walking distance of lots A, B, C, or D .

4) Hermits Rest Route (Red) Shuttle Bus to Scenic Viewpoints.
Best time to tour is in the morning.

By late morning shuttle bus boarding lines are long. A wait of 25–30 minutes (two to three buses) is common throughout the afternoon.
Try getting off the bus at one stop, enjoy a scenic walk along the rim, then get back on the bus at the next stop.

5) If Visiting the South Rim for 3 Hours or Less:
Park your car at Grand Canyon Visitor Center or parking lots A or B (depending on the time of day) and take a walk along the Rim Trail.
Wanting to ride a shuttle bus to the canyon rim? - From the visitor center, take the Kaibab/Rim Route (orange) to Yaki Point, away from the village congestion.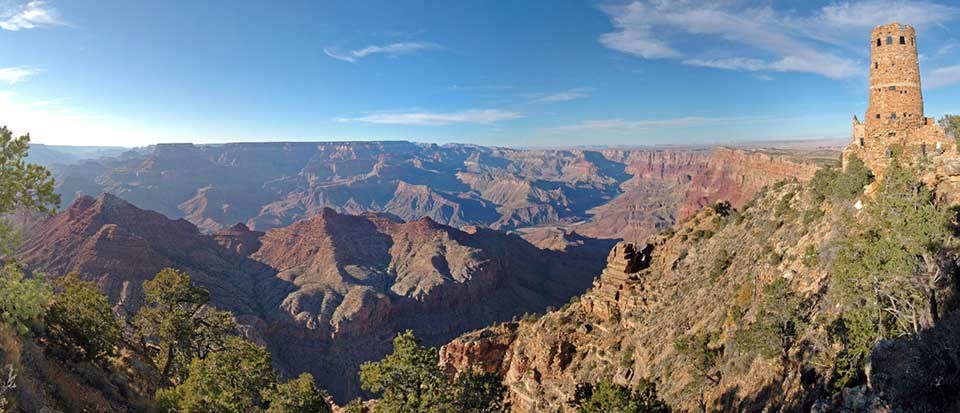 6) If Arriving in the Afternoon and Have 4 or 5 Hours
Leave your car and shuttle buses behind and take a walk along the Rim Trail or cycle along Hermit Road.
Take your private vehicle out along Desert View Drive. Grandview and Lipan points may be full, but there is typically parking available at some of the other viewpoints along this road. Desert View has a large parking lot and features broad, expansive views of Grand Canyon and the Colorado River.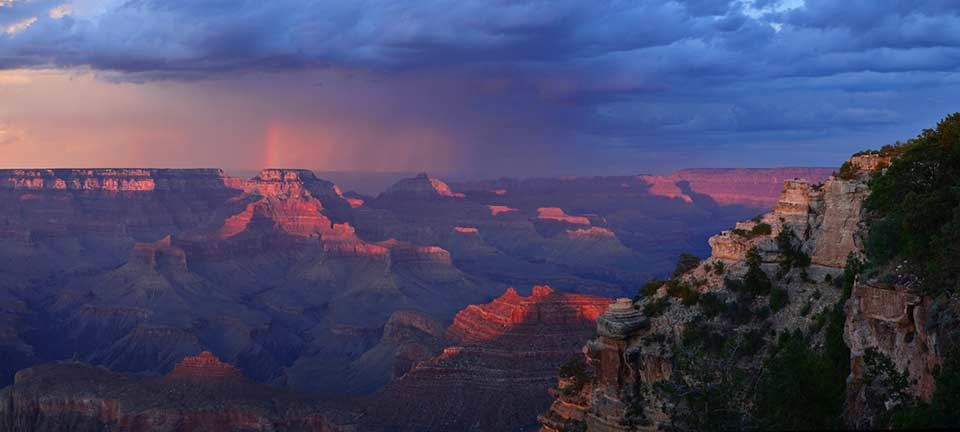 7) Less Crowded Sunset Locations

Last updated: February 13, 2018