The National Park Service App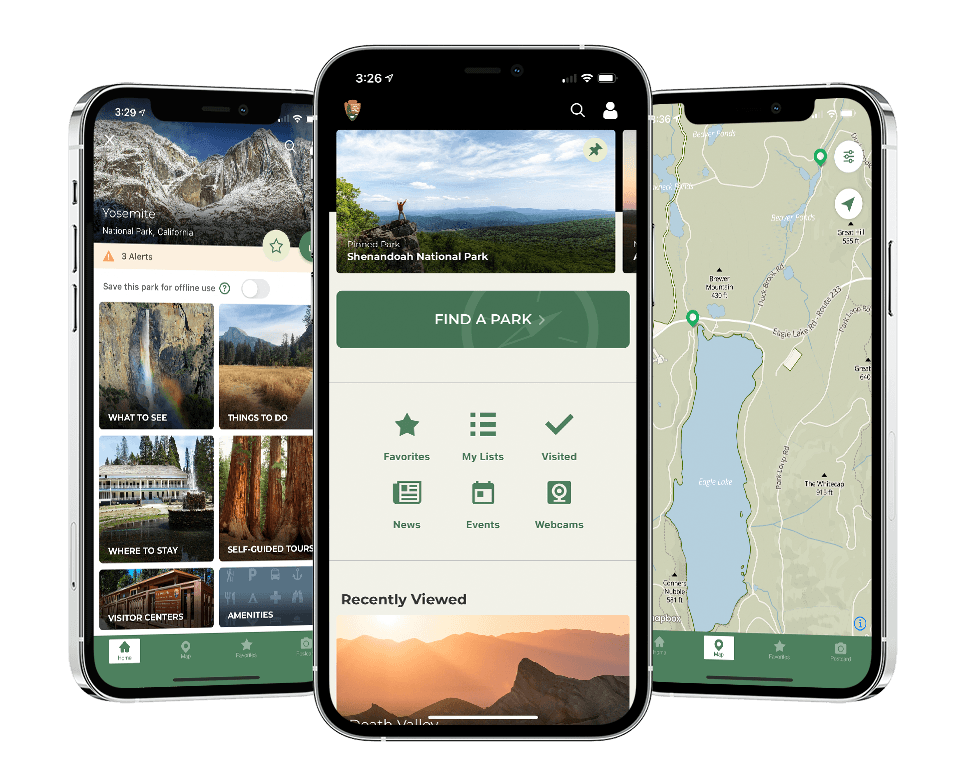 Let a park ranger be your guide!
The National Park Service App is the brand new official app for all 420+ national parks. Find interactive maps, tours of park places, on-the-ground accessibility information, and more. The app was created by National Park Service staff—people who know national parks—to help you make the most of your visit. With all of these parks and a brand new app, it will take some time to finish creating content for each park. If you don't find what you're looking for now, check back regularly as our rangers work to complete the experience for each of our parks.
Unlike other apps, NPS Mobile takes authoritative information from park rangers and combines it with a great suite of features, including interactive maps, saved data for offline use, accessibility, self-guided tours, things to do, shareable digital postcards, passport stamp locations, hours and locations for points of interest, and more.
Last updated: March 9, 2021