Place
Grand Canyon Conservancy Visitor Center Park Store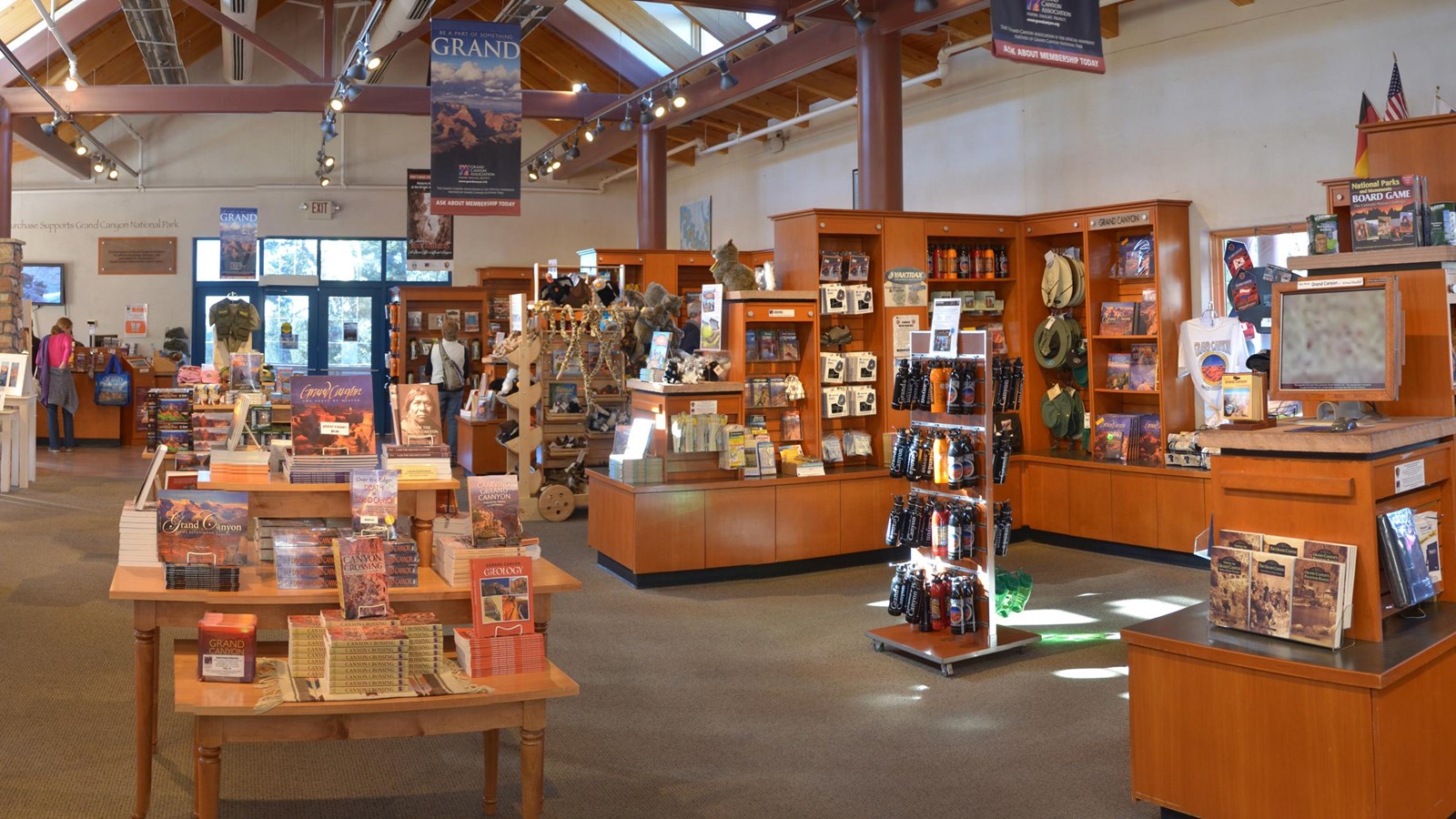 Location:
South Rim Visitor Center Plaza
Significance:
Park Store with Books and Gifts
Audio Description, Automated Entrance, Automated External Defibrillator (AED), Benches/Seating, Bus/Shuttle Stop, Fire Extinguisher, First Aid Kit Available, Gifts/Souvenirs/Books, Information, Information - Maps Available, Information - Ranger/Staff Member Present, Information Kiosk/Bulletin Board, Parking - Auto, Parking - Bus/RV, Picnic Table, Recycling, Restroom, Restroom - Accessible, Restroom - Family, Telephone, Trash/Litter Receptacles, Water - Drinking/Potable, Wheelchair Accessible
Hours of Operation
Current Hours (Spring 2023)
8 am to 7 pm - Daily

As the park's official nonprofit partner, the Grand Canyon Conservancy (GCC) works with the National Park Service to operate park stores in seven locations throughout the park. The largest store is located on the south side of the Visitor Center Plaza. Parking Lot 4 provides the closest access to the store.

The Park Store features a wide variety of books, maps, apparel, souvenirs, and gifts to help you to plan or remember your trip to Grand Canyon, and learn more about Grand Canyon geology, ecology, and history. Purchases help fund new exhibits, scientific research, trail restoration, wildlife monitoring, ecological restoration, support for the arts, Junior Ranger and education programs, and historic building preservation.
Additional GCC Stores
GCC operates multiple stores and sites throughout the park:

Grand Canyon Conservancy Park Store at the South Rim Visitor Center
Additional Information: 
Last updated: March 5, 2023