Yavapai Museum of Geology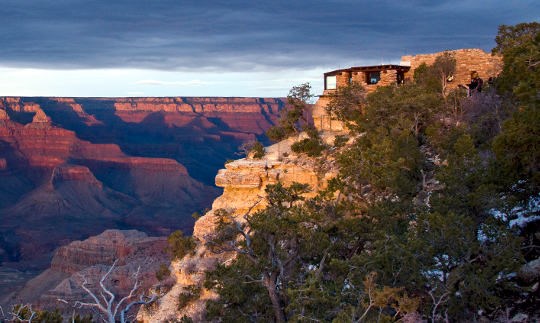 Located at Yavapai Point
Village Loop Road between the Visitor Center and Market Plaza
Current Hours: 8 am - 7 pm Daily.
The Museum Features:
Bookstore and Museum Shop

Large Picture Window canyon views

Exhibits (about the geology of Grand Canyon)

Amphitheater - Park Ranger Programs
Visit our keyboard shortcuts docs for details
Duration:

1 minute, 58 seconds
Perched right on the very edge of the canyon rim at Yavapai Point, Yavapai Geology Museum offers one of the best vantage points for an overview of Grand Canyon geology. Annotated displays at the base of the panoramic windows show you where to look to see each group of rocks. You can walk between rock column models of the North and South Rims, learn the names of the various rock layers, discover information about the geologic history recorded in the rocks, and visualize the carving of the modern landscape.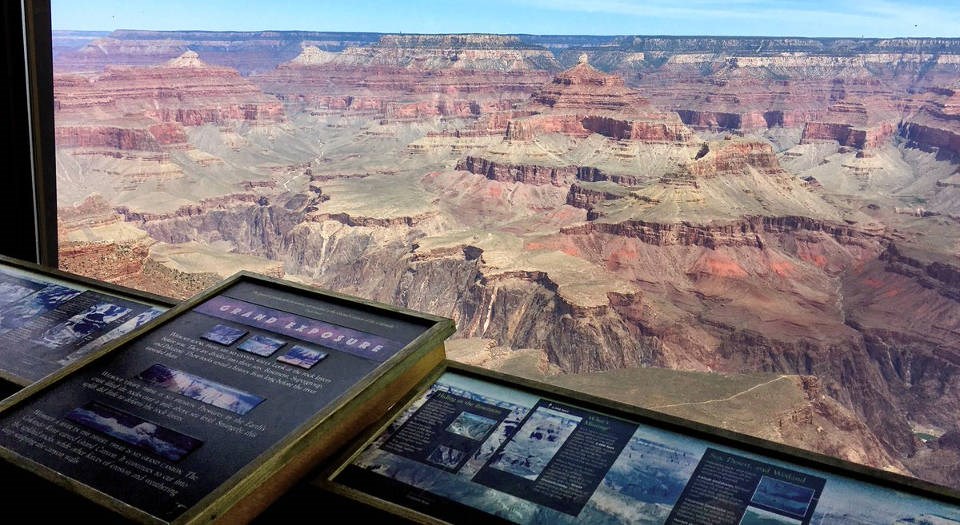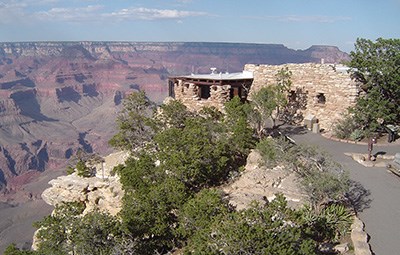 Museum Features & History
On May 24, 2007, the National Park Service re-dedicated the historic Yavapai Observation Station — originally called the Yavapai Point Trailside Museum — on the South Rim of the Grand Canyon.

New geology exhibits, consistent with the vision of the building's designers to "make the out-of-doors intelligible," were also unveiled.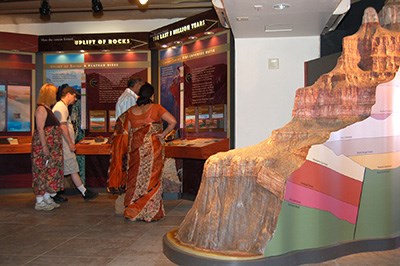 Museum Exhibits
Explain the deposition of the rock layers, the uplift of the Colorado Plateau, and the carving of the Grand Canyon. Displays include:
Beautifully crafted artwork,
Three-dimensional models,
Powerful photographs,
and interpretive panels which allow visitors to see and understand the complicated geologic story of the area.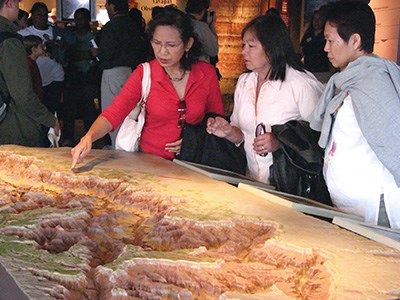 Large Topographic Relief Map
in the front room of the Yavapai Observation Station mimics the canyon view in remarkable detail.

The map is a dimensional, tactile model that has true color and labeling directly applied.

Visitors can quickly gain an eye-opening vantage to the three-dimensional nature and scale of the Grand Canyon.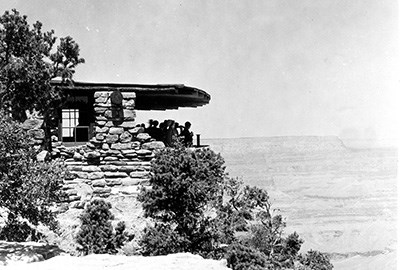 The Original Structure
which was first dedicated in July 1928, was designed by architect Herbert C. Maier.

The building was erected on a site selected by a team of geologists for the express purpose of observing and understanding Grand Canyon geology.

Maier designed the Yavapai Point Trailside Museum to blend into its setting, and used indigenous Kaibab limestone and ponderosa pine in its construction.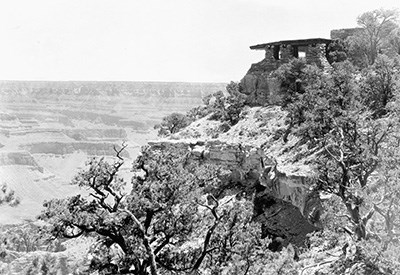 West Facing Exposure of Yavapai Museum. Shows talus and cliff below. Canyon beyond. June 17, 1929.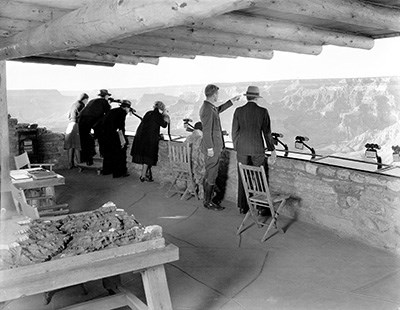 Naturalist Edwin McKee shows the Canyon to visitors from the parapet of Yavapai Observation Station. Circa 1930.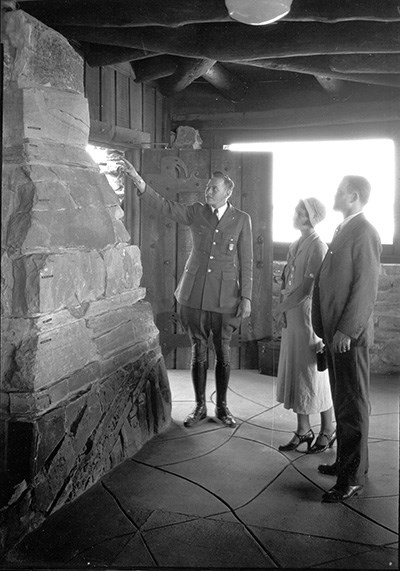 Ranger naturalist Ralph Reburn shows Yavapai Museum visitors the geological column. September 1932.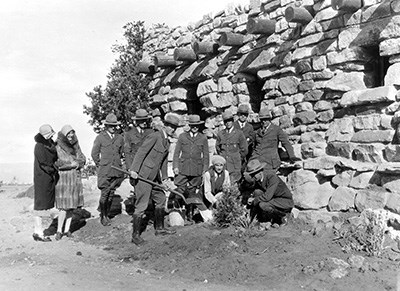 1931 photo of park staff planting Steven Mather Memorial Tree at Yavapai Observation Station. From left to right:
1.) Woman not identified, 2.) Mrs. Edwin McKee, 3.) James Brooks, Chief Ranger, 4.) Ranger not identified, 5.) Edwin McKee, Park Naturalist, holding shovel, 6.) Donald McHenry, Jr. Naturalist, 7.) Polly Mead-Patraw, Naturalist, 8.) Carl Lehnert, Ranger, 9.) Art Brown, Ranger, 10.) Clark Carrol, Engineer, standing, 11.) Preston Patraw, Assistant Superintendent.
Additional Visitor Contact Locations
Last updated: March 5, 2023