Market Plaza on the South Rim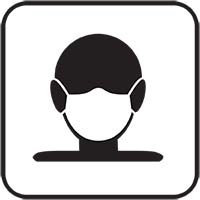 Due to the coronavirus pandemic, public health measures are in place including capacity limits, temporary closures, and modified operations.

Masks Are Required In All NPS Buildings and On Park Shuttle Buses — Regardless of vaccination status. Additionally, masks must be worn in busy outdoor areas. Signs are posted where mask zones are located.

Visit this webpage (updated daily) for the current list of what's open and the hours of operation.
Market Plaza
The Business Center of Grand Canyon Village.
At Market Plaza you will find:
Canyon Village Market and Deli (General Store)
US Post Office
Chase Bank
Yavapai Lodge, coffee shop, gift shop and tavern/restaurant.
Parking lot (B), a large centrally located lot, with parking for RVs and vehicles with trailers.
The Village (Blue) Route shuttle has two bus stops here, with transport to Grand Canyon Visitor Center (eastbound), and the Village Historic District (westbound)
Market Plaza is within walking distance of
Mather Campground .2 mile (.3 km)
Trailer Village RV Park .3 mile (.5 km)
Park Headquarters .2 mile (.3 km)

For those who don't mind walking, here is a list of distances to nearby areas of interest, accessed by the Greenway Trail or other footpaths:
Market Plaza to Village Historic District via Greenway Trail: 1 mile/1.6 km (bicycles permitted)
Market Plaza to Grand Canyon Visitor Center Plaza via Greenway Trail .9 mile/1.4 km (bicycles permitted)
Market Plaza to Park Headquarters .2 mile/ .3 km. (bicycles permitted)
Continuing from the left side of Park Headquarters on the signed footpath, the paved spur trail from Park Headquarters to the Canyon Rim is an additional .5 mile/.8 km —or a total distance of .7 mile/1.1 km. from Market Plaza. (bicycles NOT permitted)