Mather Campground - South Rim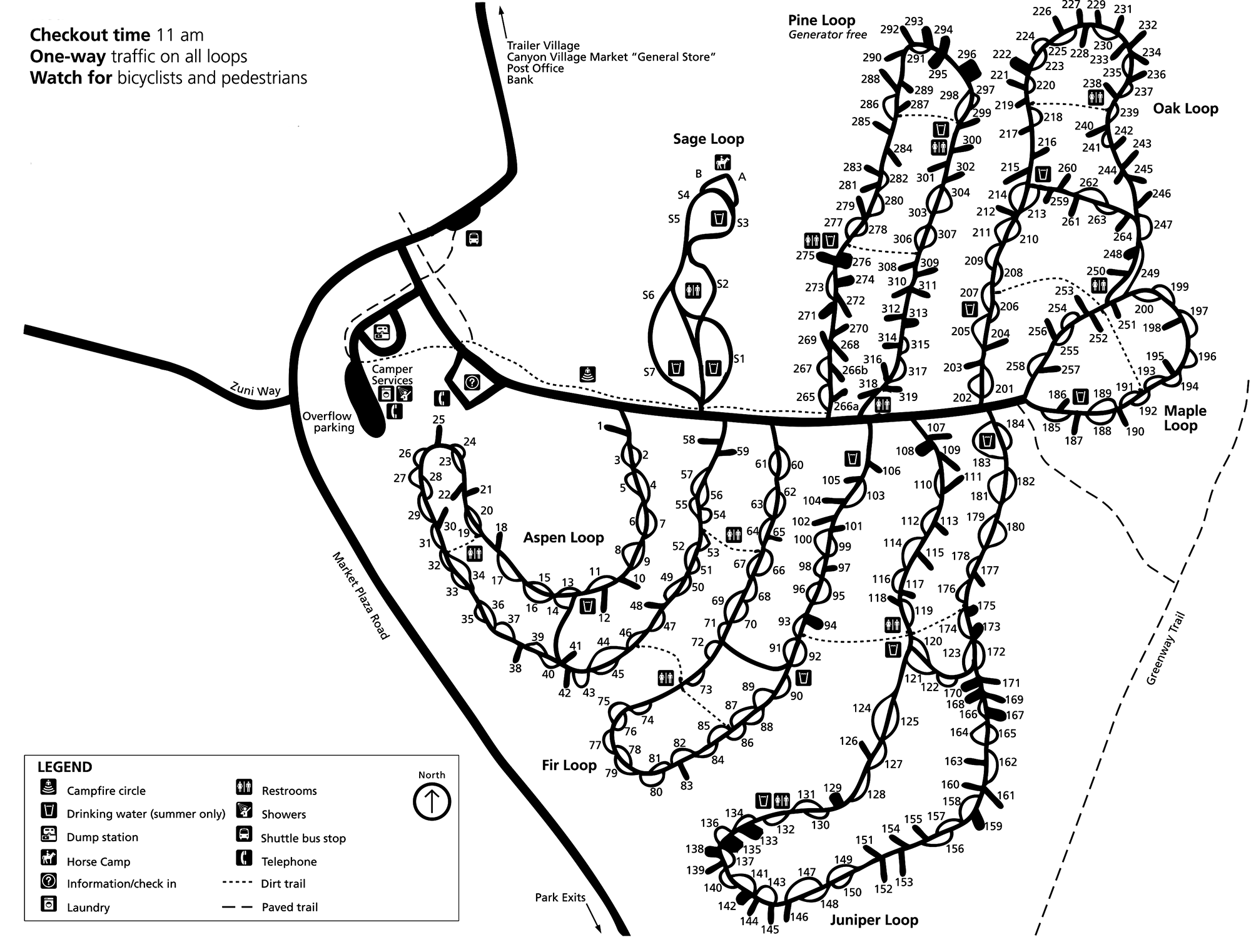 Mather Campground: Additional Information
Mather Campground Site Bulletin and Map: (March 1 - November 30) 231 kb PDF 11/2016

Winter Season Information/ Map: (December 1 - February 28) 210 kb PDF 12/2015

Campground Reservations are made by calling 1-877-444-6777 or online: https://www.recreation.gov/

Park Information: 928-638-7888
Changes for the 2021 Season
Camper Services Showers and Laundry: 6 am to 1 pm daily.
(At the entrance to Mather Campground).
Beginning Monday, September 27, 8 am to 4 pm daily.
Camper Services Grab and Go

CLOSED UNTIL FURTHER NOTICE

Mather Campground Horse Camp may now be reserved online through recreation.gov. Campers with horses should make reservations in advance because Horse Camp may be booked by other users.
10-15 first-come first-serve campsites have been added this fall.
Last updated: September 22, 2021