Hikers' Express Shuttle Bus
COVID-19 Safety Modifications to Shuttle Operations:
Shuttle buses are operating at reduced capacity.
Passengers should have their own face mask/covering.
Hand sanitizer will be available for use.
Passengers must follow all CDC and public health physical distancing guidelines while in line and on the bus.
Sidewalk decals, tape, and signage has been installed at bus stops to promote physical distancing.
Buses will undergo daily cleaning according to CDC and public health guidance.
Shuttle bus staff will follow specific screening protocols when reporting to work each day.
Hikers' Express Shuttle Bus
An early morning bus with service from 3 locations in Grand Canyon Village — to South Kaibab Trailhead

The shuttle is one-way and does not return hikers from the South Kaibab Trailhead to the village.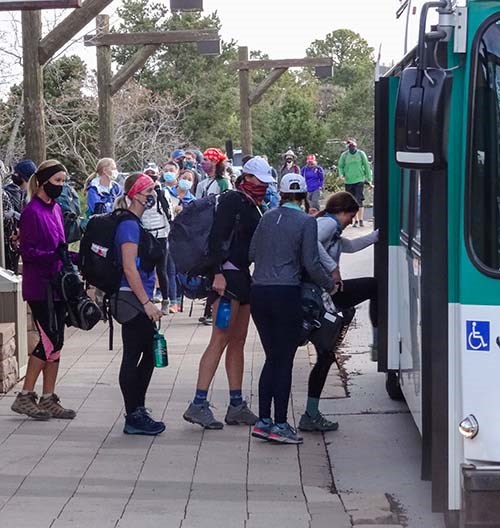 The Hikers' Express Shuttle Bus
Departs Bright Angel Lodge bus stop on the hour
Second stop at Backcountry Information Center
Third stop at Visitor Center Shuttle Bus Terminal
Last stop at South Kaibab Trailhead

Hikers' Express Bus leaves Bright Angel Lodge at:
4 am, 5 am, 6 am in June, July, August

5 am, 6 am, 7 am, in September and May

6 am, 7 am, 8 am in October and April

7 am, 8 am, 9 am in November and March

8 am and 9 am in December, January, February
Another option is to park in one of the 4 lots around the Visitor Center Plaza and ride the Eastbound Kaibab Rim (Orange) Route bus directly from the Shuttle Bus Terminal to South Kaibab Trailhead.
South Rim Shuttle Bus Routes:
Summer 2022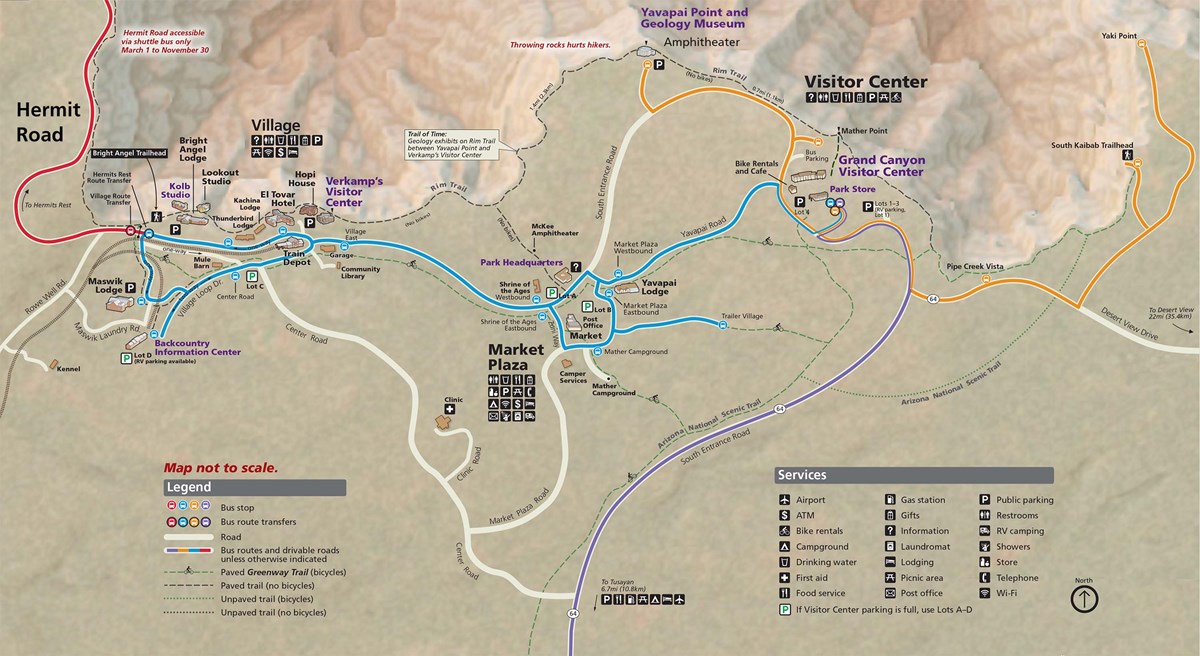 Additional Shuttle Bus Routes
Last updated: June 2, 2022