Hikers' Express Shuttle Bus
Grand Canyon Shuttle Bus Service Has Been Suspended
In an effort to help keep park visitors and employees safe from the novel (new) coronavirus (COVID-19),
all shuttle bus service on the South Rim is suspended until further notice. (03/18/2020)



This includes:
Hiker Express Shuttle
Tusayan Shuttle (Purple Route)
Village Route (Blue Route)
Kaibab Rim (Orange Route)
Hermit Road (Red Route) in addition, Hermit Road will remain closed to private vehicles.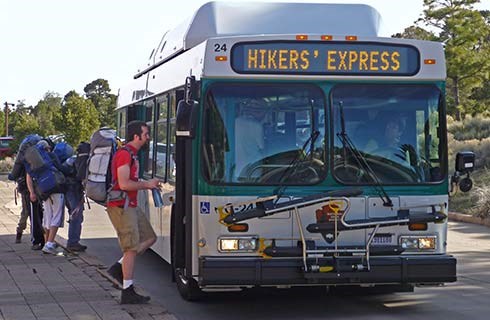 The Hikers' Express Shuttle Bus
An early morning bus with service to South Kaibab Trailhead.
Bus departs from Bright Angel Lodge bus stop on the hour; second stop at Backcountry Information Center; third stop at Grand Canyon Visitor Center; last stop at South Kaibab Trailhead.

Bus leaves Bright Angel Lodge at:
7 am, 8 am, 9 am in March
6 am, 7 am, 8 am in April
5 am, 6 am, 7 am in May
4 am, 5 am, 6 am in June, July, August
5 am, 6 am, 7 am in September
6 am, 7 am, 8 am in October
7 am, 8 am, 9 am in November
8 am, 9 am in December, January, February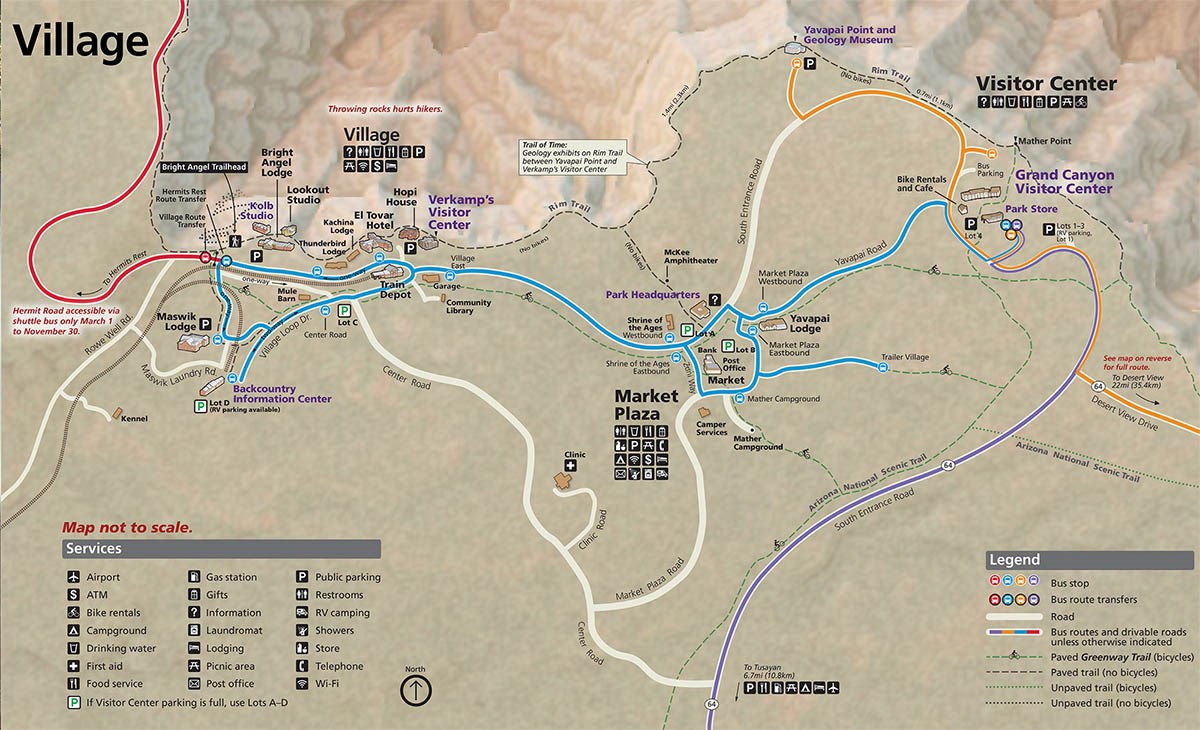 Last updated: March 18, 2020