CESI Assessment Projects by Title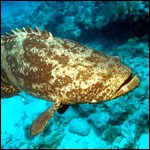 These projects include those that lead to the development of decision support tools that can automate assessments of restoration alternatives. They utilize information and design ideas from Baseline Research, Long-term Monitoring, and Simulation Modeling projects to streamline assessment of the success of restoration efforts.
Projects below can be sorted according to year, project title, or principal investigator. Where available, click on project titles for more in-depth project information.
Project Title

Affiliation

1998

Analysis of Relationships of Fish with
Hydrology Using Long-term Databases

Trexler, J.

FIU

2001

Analysis of Historical Water Quality Data

Miller, R.

USGS

1999

Analysis/Synthesis of Existing Information on Higher Trophic Levels in Florida Bay

Browder, J.

NOAA

1999

Analyzing Historical Data to Set Restoration Targets for Wading Bird Nesting

Pimm, S.

UTK

2003

Leitz, C.

USGS

1997

Assessment of Marsh Vegetation in Response to
Hydrologic Restoration of Shark Slough

Ross, M.

FIU

1999

Assessment of Selected Threatened & Endangered
Wildlife in the Pine Rocklands/Hammocks
of Miami-Dade County

Hofstetter, S.

DERM

1999

Baywatch: Nature Conservancy

Keller, B.

TNC

2001

Biological/Physical Database
Development/Management/Dissemination

Rishe, N.

FIU

1998

Schaffranek, R.

USGS

2003

Sikkema, D.

NPS

1999

Committee on Restoration of the
Greater Everglades Ecosystem

Parker, S.

NAS

1999

Compilation of Alligator Datasets

Rice, K.

UF

1999

Cooperative Planning Program

Salt, R.

FAU

2007

Developing Periphyton-based Hydrologic Indicators for the Everglades Marl Prairie

Gaiser, E.

FIU

2002

Development of a Digital Library of Biological
Information on the South Florida Ecosystem

Sonenshein, R.

NPS

2001

Development of a NBII Node

Sonenshein, R.

NPS

2001

Clement, G.

USGS

2004

Gaiser, E.

FIU

1999

Dispersal/Habitat Selection/Survivorship of Juvenile Florida Grasshopper Sparrows in Winter

Vickery, P.

CBC

1998

Distribution/Abundance of Jewfish as an Indicator

Eklund

NOAA

2007

Effects of Fire as a Management Tool on Water Quality and Evaluation of Effectiveness in Deterrence of Invasive Species

Osbourne, T.

UF

1998

Estuarine Fish Community Structure Stability,
Change Succession in Relation to C-111

Sulak, K.

USGS

1998

Evaluation of Environmentally Friendly Plant Production Systems for Use In or Adjacent to Everglades National Park

Pena, J.

FSU

2008

Everglades Fellowship Program at Florida International University

Rudolf, J.

FIU

2008

Everglades Fellowship Program at Florida Atlantic University

Gawlik, D.

FAU

1998

Fish Communities/Swamp Eel Pop of
Canal/Stream Ecosystems as Indicators

Williams, J.

USGS

1998

Flamingo Waste Water Study

Rand, G.

FIU

1997

Durako, M.

UNC

1998

Ground Water/Surface Water Hydrologic
Exchange Fluxes/Relation to Mercury

Judson

USGS

2001

Gladwin, H.

FIU

2001

Historical Biological/Physical
Database Development

Rishe, N.

FIU

2004

Hydroperiod Analyses Tools

Kotun, K.

NPS

2007

Impacts of Increased Freshwater Flow & Nutrient Input on Benthic Community Structure & Trophic Interaction

Fourqurean, J.

FIU

1997

Incorporating Advanced Water Quality Treatment Technologies into Stormwater Treatment Area Design

Kadlec, R.

WMS

1998

Information System Support

Buker, D.

NPS

2003

Sikkema, D.

NPS

1998

Fourqurean, J.

FIU

2007

Linking Land, Air and Water Management in the Southern Everglades and Coastal Zone to Water Quality

2001

Perry, William B.

NPS

1997

Ulanowicz, R.

UMD

2002

Performance Measure Development of
Salinities in Northeast Florida Bay

Nuttle, W.

Cadmus

2001

Plankton Indicators of Ecological Change

Brand, L.

UM

2004

Rapid Assessment of Restoration Performance Measures using NIRS

Cohen, M.

UF

2010
Recommendations for Adaptive Management of Apple Snails and Snail Kites in Florida
Darby, P.
UWF

1997

Spatial/Temporal Changes in Tree Islands
to Altered Hydrologies in the Arthur R. Marshall National Wildlife Refuge

Kitchens, W.

UF

1999

Staff Assistant: Governor's Commission

Salt, R.

FDEP

2006

Synthesis of Existing Data on Aquatic Communities in Everglades National Park in a Framework

Trexler, J.

FIU

1997

Temporal/Spatial Patterns in Taylor Slough
Vegetation Due to Hydrologic Restoration

Jones, R.

NPS

2007

Use of Amphibian Communities as Indicators of Restoration Success in Southwest Florida

Waddle, J.

UF

2001

Weisskoff, R.

UM

2006

Wood Stork Foraging Habitat Assessment for Southwest Florida

Lauritsen, J.

CSS
Last updated: June 24, 2016