Fees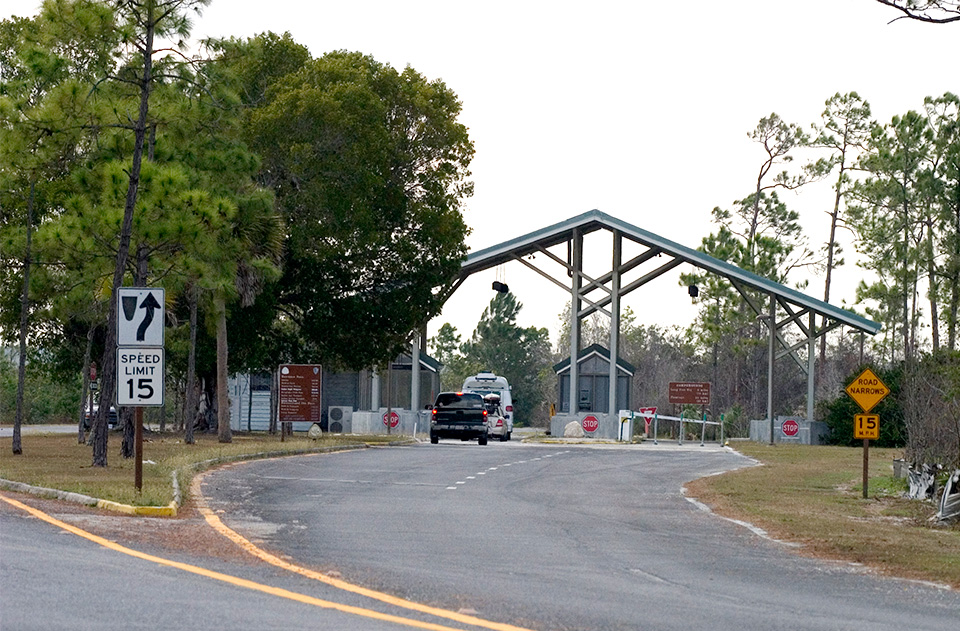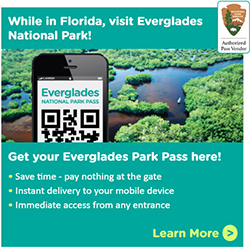 For your convenience, buy your pass online before your visit to the park with
Smart Destinations
.
Entrance Stations in Homestead and Shark Valley accept the pass and admits the purchaser and any accompanying persons in a single, private, non-commercial vehicle, or the purchaser and accompanying immediate family (spouse, children, parents) when entry is by other means (bicycle or on foot). Fees are not collected at Everglades City or along the waterway access from the Keys.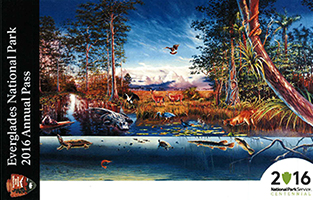 Park Passes
Everglades National Park Annual Pass: $40.00
- This annual pass is valid for 12 months from the date of purchase and is good for unlimited visits to the park.
These passes can be purchased at the Homestead and Shark Valley entrance stations or the Gulf Coast and Flamingo Visitor Centers. You can also purchase the senior park pass or pass for entry into all national parks at these locations.
Buy your online pass now!
Commercial Tour
Entrance fees are charged based on the seating capacity of the vehicle.
Motorcoach (26 or more passengers) - $200
Minibus (16-25 passengers) - $100
Van (7- 15 passengers) - $75
Sedan (1-6 passengers) - $25
Fee Waivers
All accredited educational and scientific institutions are eligible to receive free entrance to the park.
Bringing your classroom to the park can present many unique learning opportunities and novel ways for your students to advance their studies.
Note: Applications must be submitted to Tenia Fleming, Fee Program Admin Assistant two weeks prior to the anticipated date of visit.