CESI Assessment Project 98-5
Results of an Evaluation of Environmentally Friendly Plant Production Systems for Use Adjacent to Everglades National Park
Jorge E. Peña

A favorable, year-round climate has afforded remarkable opportunities for the continued success of agricultural enterprise in south Florida. Operating on a patchwork of lands that straddle major population centers and the Greater Everglades Ecosystem, growers continue to profitably harvest a wide diversity of winter vegetables, tropical fruits, and ornamentals. Like working landscapes elsewhere, however, the close proximity of both natural and agricultural systems can often present management challenges for both.
This CESI-funded investigation explored the use of technologies that might better assist ecosystem restoration, while providing benefits to both growers and the general public. In particular, the study evaluated the cultivation of ornamental native plant species under both "traditional" growing practices and more environmentally-friendly alternatives. Such species, it appears, could be grown profitably under conditions similar to those found in Everglades National Park.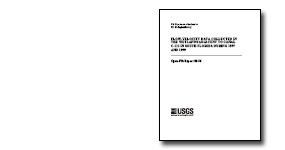 Final Report
(PDF, 20 KB)
Contact the principal investigator directly with questions about this study.
Jorge E., Pena, Plant, Production, Everglades, National Park, Evaluation, Environmentally, Friendly, System, CESI, Critical Ecosystem Studies Initiative
Last updated: April 14, 2015