CESI Assessment Project 01-9
Water Demands/Economic Growth/Economic Impacts
Richard Weisskoff

It is believed that efforts to restore the Everglades will result in economic benefits to the south Florida community. These claims are often explored during traditional cost-benefit analyses that accompany all individual projects. On a larger scale, it is difficult to predict how south Florida's economic growth over the length of the project will interplay with the success of the largest hydrologic restoration initiative on the planet.
This CESI-funded investigation explores this critical question in great detail. Investigators used an intricate regional economic model to forecast how restoration spending, coupled with trends in agriculture, investment, and tourism, might limit the success of Everglades restoration. The resulting projections are then used to gauge future demands for water and urban land in the region.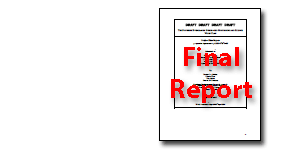 Final Report
Abstract & Summary
(PDF, 162 KB)
Weisskoff, R. 2005. The Economics of Everglades Restoration: Missing Pieces in the Future of South Florida. Edward Elgar Publishing. Northhampton, MA.
Contact the principal investigator directly with questions about this study.
Water, Demands, Economic, Growth, Impacts, Weisskoff, CESI, Critical Ecosystem Studies Initiative, Everglades
Last updated: October 3, 2018