CESI Assessment Project 01-7
Methodologies and Tools to Support Decision-making
William B. Perry, Savannah Howington, Doug Olsen, Tim Milling, Tim Fox & Scott Sylvestor

The primary goal of this project was to create a decision support system (DSS) to provide the Everglades National Park with technical support during the transition phase between assessment and implementation of various civil works projects being proposed by the Comprehensive Everglades Restoration Plan (CERP). The resulting DSS was designed as a geographic information system application called the Everglades Query Tool. It is considered a prototype for DSS projects that intend to visually display output from the South Florida Water Management Model or Natural Systems Model.
Two additional products were designed as a result of this project. The Everglades Crosswalk is a set of Excel spreadsheets that contain general habitat information related to birds, mammals, plants, and invertebrate species found in the Everglades. The EVER-DRTO Permit Tracking Database was designed as a prototype program to allow the user to review current and past permits approved in Everglades and Dry Tortugas National Parks. Included in the database are the point locations of the permitted sites, which can be downloaded into a GIS program and mapped for spatial analysis.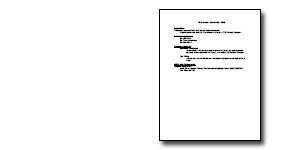 Final Report
(PDF, 375 KB)
Contact the principal investigator directly with questions about this study.
Savannah Howington, CERP, CESI, Critical Ecosystem Studies Initiative, Decision-making, GIS, tools
Last updated: April 14, 2015