Frequently Asked Questions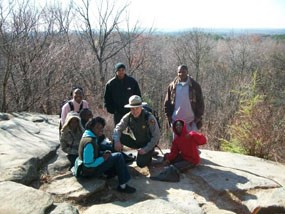 ---
RECREATION
Towpath Trail (More Info)

Where are restrooms and water fountains along the Towpath Trail?
There are restrooms at every
trail head and water is available
at the major trailheads.


Where can I park my car to use the Towpath Trail at night?
The following parking areas are open 24 hours: Rockside Station, Canal Visitor Center,Frazee House, Station Road Bridge, Red Lock, Boston Store, Lock 29, Hunt Farm, Indigo Lake, Ira Trailhead, and Botzum.

If using these areas past dark please inform the Communication Center at (800) 433-1986 EXT 0.

Deep Lock Quarry is open from 6 a.m. to 11 p.m.

Camping or staying overnight in parking lots is prohibited. Visit our Camping and Lodging pages for more information.

---

Hike & Bike

Where can I take my bike?
Where can I rent a bike?
Can I use an e-bike?
Class 1 and 2 e-bikes are allowed where traditional bikes are allowed, except for the mountain bike trails. E-bikes can only be used in pedal mode, no use of throttle.
Where can I Hike?
Can I hike off trail?
People are allowed to hike off-trail unless otherwise posted.

---

Stay the Night (More Info)

Can I camp in the park?
Can I have a campfire in the park?
Is there a place to stay the night in the park?
Is there any RV parking in Cuyahoga Valley National Park?
Cuyahoga Valley does not have the resources to hold RV's overnight.

---

Water Activities

Where can I fish in the park?
Where can I canoe or kayak?
Where can I Swim In the park?
There are currently no places to swim in the park.
Where can I boat in the park?
Motorized boats are not allowed in any of the ponds or lakes in the park.

---

Other Activities

Where can I do winter sports?
Where can I ride the train?
Can I do Geocaching or Earthcaching?
What kind of activities are available?
---
RANDOM INFO ABOUT THE PARK
When was the park established?
When did the park's name change?
How large is the park?
What is the weather like in the park?

Is there an Artist-in-Residence program?
Currently the park does not have an artist program.

---



PROHIBITED ACTIVITIES
The federal government does not allow the removal of natural resources from the National Park.

For preservation purposes the park does not disclose the location of archeological sites.

For safety reasons the park does not allow swimming in any of the lakes and ponds in the park.

To protect the resources the park does not allow rock climbing.

To protect the natural resources the park does not allow off-road vehicles or hunting on park property.

Bikes may only be used on the Ohio and Erie Canal Towpath trail, and designated connector trails. Bikes are not allowed on any other trails in the park.

Alcohol consumption is not allowed in any area of the park.

Drones and Unmanned aircraft is not allowed in the park.


Last updated: May 13, 2021