Service Animals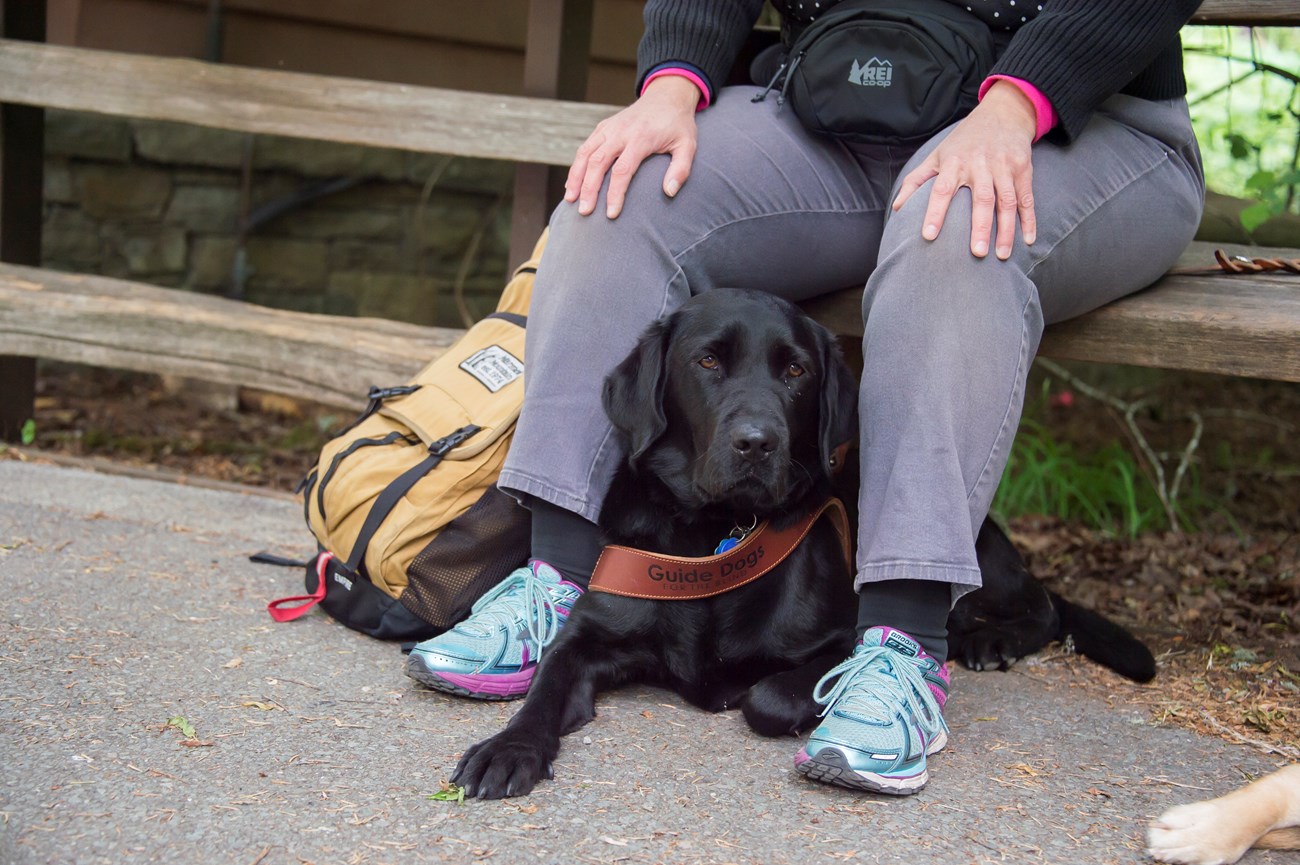 Cuyahoga Valley National Park allows service animals access to all facilities and trails open to the general public.

We follow the Americans with Disabilities Act definition of a service animal. This is a dog that is individually trained to do work or perform specific tasks for an individual with a disability. A service animal may also be a miniature horse.

Service Animals are permitted in Cuyahoga Valley National Park following these guidelines:
The service animal is under control of the handler. If the dog is out of control and the handler is unable to gain control of the dog, the handler will be asked to remove the service animal. This may include repeated barking not associated with their service work.
The service animal is harnessed or leashed. There are two exceptions: if this interferes with the dog's service work or if the person's disability prevents the use of a harness or leash. If a leash or harness is not used, the handler should be able to control the service animal using verbal commands, gestures, or other effective means.
The service animal is housebroken.
The service animal cannot block emergency exits or aisles. Accommodations may need to be made for larger service animals. At Cuyahoga Valley, this primarily needs to be considered aboard Cuyahoga Valley Scenic Railroad and in historic facilities open to the general public.
For details about taking your service animal on the train, read the Cuyahoga Valley Scenic Railroad policies.

When hiking with your service animal, please note whether water and a trash can are available at the trailhead. Also pay attention to the weather, the trail description, and any wildlife active in the area.

We train our staff to welcome people using service animals and to respect your medical privacy. Unless there is a concern regarding your animal's behavior, we will assume it is a service animal and not inquire. If you have experienced unwanted attention, please report this to the park's accessibility coordinator at cuva_access@nps.gov.

Cuyahoga Valley National Park recognizes the need of comfort animals for individuals with disabilities. Comfort animals are not considered service animals under the Americans with Disabilities Act. When visiting the national park, comfort animals need to follow the same guidelines as service animals. More information is on our accessibility page for Intellectual Disability.
Last updated: August 4, 2021