Place
Botzum Trailhead Information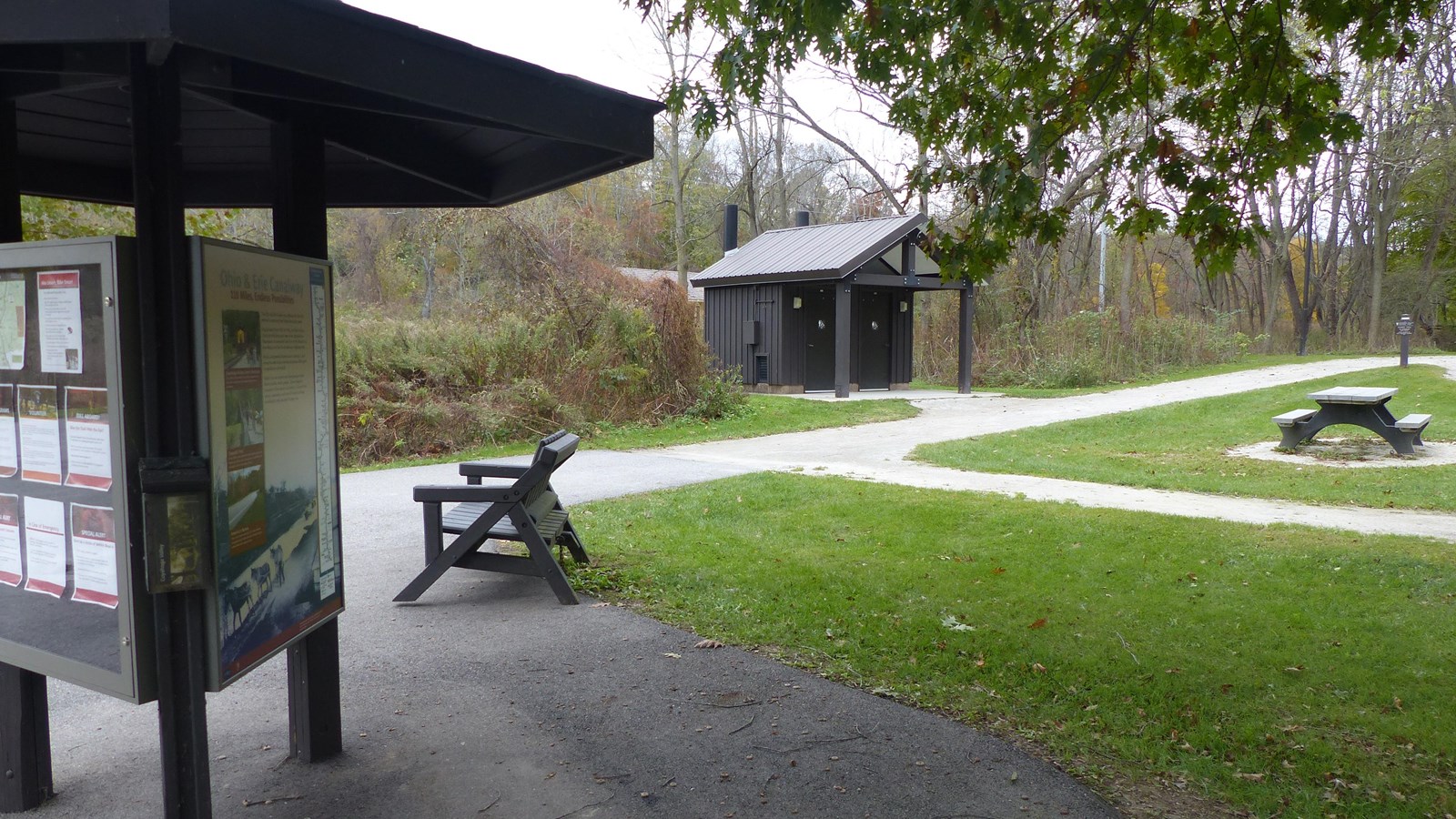 Location:
2928 Riverview Road, Akron, Ohio 44313
Significance:
Botzum Trailhead is a large parking lot serving the Towpath Trail and Cuyahoga Valley Scenic Railroad.
Designation:
Ohio and Erie Canal District; Ohio & Erie Canalway National Heritage Area; Ohio to Erie Trail; Industrial Heartland Trail Network
Audio Description, Benches/Seating, Historical/Interpretive Information/Exhibits, Information - Maps Available, Information Kiosk/Bulletin Board, Parking - Auto, Picnic Table, Restroom, Restroom - Accessible, Toilet - Vault/Composting, Trailhead, Trash/Litter Receptacles, Wheelchair Accessible
Botzum Trailhead is a large parking lot and the southernmost access to the Towpath Trail in Cuyahoga Valley National Park. It also provides parking for the Botzum Station, used by Cuyahoga Valley Scenic Railroad. The trailhead's 126 spots rarely fill.

Named for a prominent settler, Botzum was part of a string of small communities that grew up along the canal and later the railroad. Several no longer exist, but their stories remain.

This section of the towpath attracts exercise enthusiasts. It is 2.5 miles north to Beaver Marsh, a popular place to view wildlife. Head south through a commercial district. The towpath intersects Cascade Valley and Sand Run metro parks in 2.5 miles.
Last updated: June 11, 2021