Animals
Surrounded by urban areas, Cuyahoga Valley National Park's 33,000 acres contain forest, field, river, and wetland habitats that offer food, water, shelter, and open space to wild animals. The park's fragmented configuration and land use history have a strong effect on the types of wildlife found here.
The recovery of the lower Cuyahoga River over the past several decades is not only evident in the improvement in the aquatic assemblages that inhabit the river water, but in the terrestrial wildlife associated with the riparian habitat of the river corridor. Efforts to improve water quality and preserve wetlands have transformed a once heavily polluted river into an attractive place for wildlife.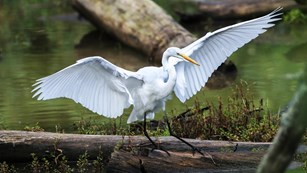 Birds
Cuyahoga Valley National Park's diverse landscape provides habitat for about 250 species of birds.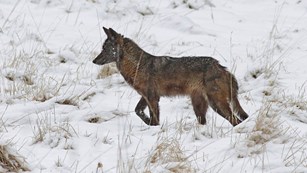 Mammals
The comparative wilderness of Cuyahoga Valley National Park in a sea of urbanity provides a refuge to many mammals.
Insects
Insects are vital to the complex cycle of life, Whirling, buzzing, singing, chewing, vibrating with energy, they are all around us.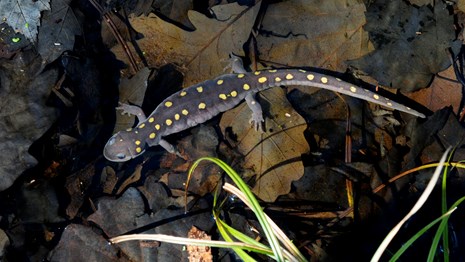 Amphibians
An early study identified nine species of salamanders, eight species of frogs, and one toad in CVNP.
Select a Park:
Select a Species Category (optional):
Search results will be displayed here.

Visit NPSpecies for more comprehensive information and advanced search capability. Have a suggestion or comment on this list? Let us know.


Last updated: September 12, 2021