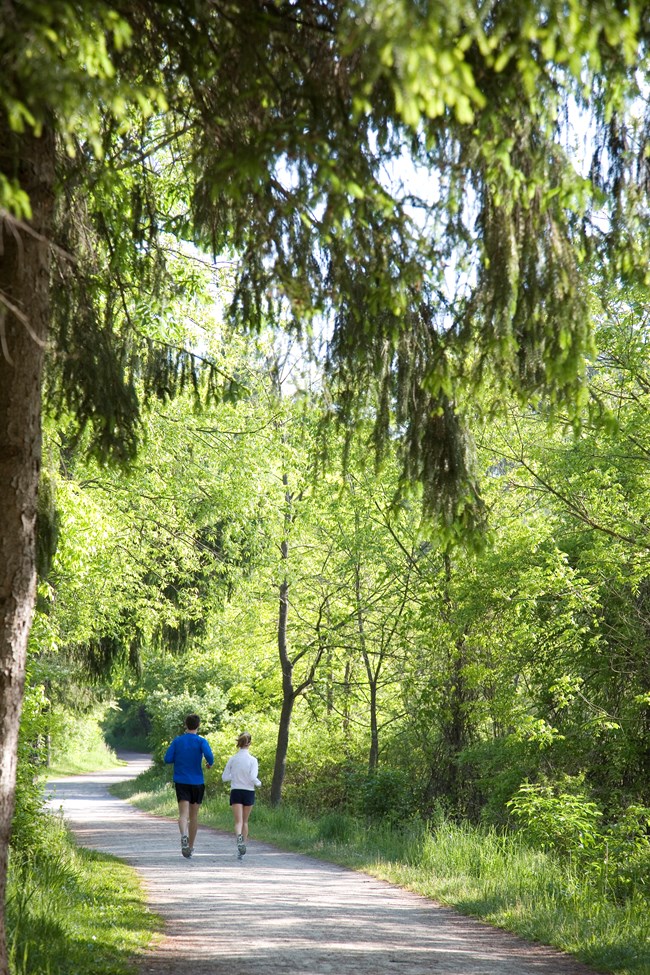 The trail is open 24 hours
Multiple access points
Wheelchair, bike, and stroller accessible
Level compacted gravel surface
Please note: If you planning a multi-day Towpath Trail ride, please contact our Communications Center at 440-546-5945 to inform staff where you parked your vehicle. This will ensure our law enforcement rangers do not tag your vehicle as "abandoned".
Bike and Hike Aboard
Bike or hike the Towpath Trail in one direction and hop on the train on your way back! The train can be flagged down at boarding stations by waving both arms over your head. Please arrive 10 minutes prior to the train's scheduled arrival, you can pay your fare when you board. For more information visit cvsr.org.

To check for potential towpath trail closures visit our Alerts page.