Operating Hours & Seasons
Park Hours
Cuyahoga Valley National Park is open every day of the year.

The park operates on a seasonal schedule. Please check our website for updates.
Evening Closures
Some areas close at dusk. The remaining areas are open 24 hours.
Brandywine Falls
Ledges
Octagon
Kendall Lake
Happy Days South Parking Area
Kendall Hills Area on Quick Road
Learn more about park closures in the Superintendent's Compendium.
Winter Sports Center
440-717-3890
1550 Boston Mills Road, east of Riverview Road
Peninsula, Ohio 44264
(81° 33.512' W) (41° 15.803' N)
The Winter Sports Center operates seasonally out of M.D. Garage, across the river from Boston Mill Visitor Center. Snowshoes are available for rent when there is at least four inches of snow. Learn more on our winter sports page.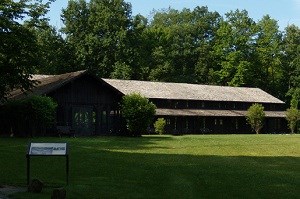 Happy Days Lodge
500 West Streetsboro Road (SR 303)
Peninsula, Ohio 44264
(81° 30.499' W) (41° 13.859' N)
This is a special events site only.The facility is available for rentals, concerts, lectures, and special activities. For reservations call (330) 657-2909 ext. 119.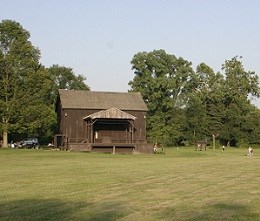 Howe Meadow
4040 Riverview Road, 4 miles south of SR 303
Peninsula, Ohio 44264
(81° 34.912' W) (41° 11.359' N)
The grounds are available for weddings, running events, and other special activities. Learn more about special park uses and permits.


Last updated: April 25, 2022