Maps
Note: To save a map from this page, right-click the image and select "Save image as..." to download it to your device.
Cuyahoga Valley National Park Official Interactive Map
The map shows our visitor center and other attractions:
We hope our maps help you locate our visitor center, attractions, trailheads, and trail routes. If you have difficulty viewing them, printed versions are available at Boston Mill Visitor Center or you can contact us to request a mailed copy. Additional formats of some maps are available on a separate cartography website.
Cuyahoga Valley National Park Map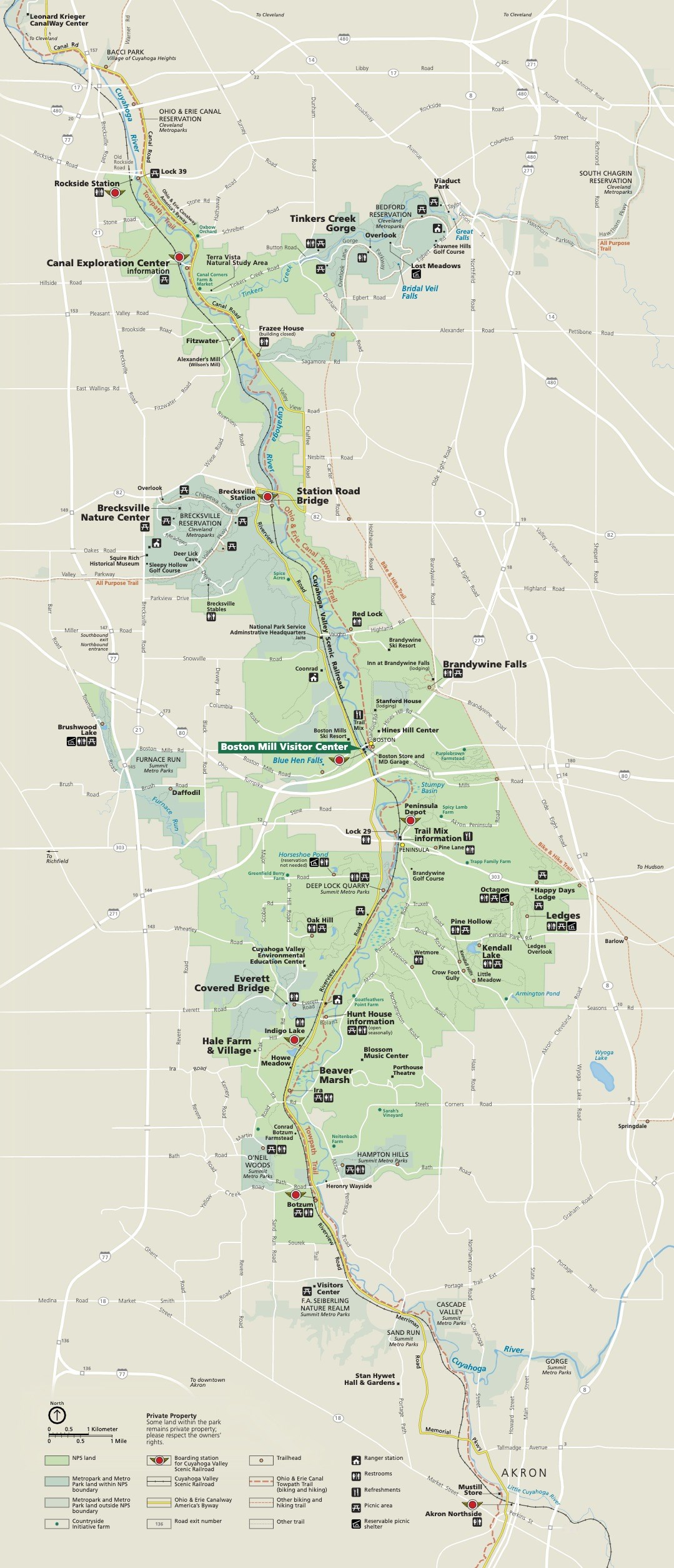 This park map appears on one side of our park brochure. For the full audio description of the map visit our Park Brochure Formats page.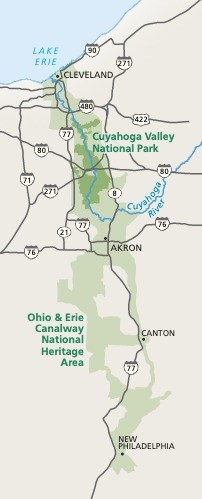 Cuyahoga Valley National Park Area Map
Shown in dark green on this map, Cuyahoga Valley National Park is around 22 miles south of Cleveland and Lake Erie. The Boston Mill Visitor Center is around 18 miles north of Akron. The park can be accessed from several nearby highways, visit our Directions page for more information.

The two closest National Park Sites to Cuyahoga Valley National Park are the James A. Garfield National Historic Site in Mentor, Ohio and the First Ladies National Historic Site in Canton, Ohio. Check out our Nearby Attractions page to learn more about the area surrounding Cuyahoga Valley National Park.
Trail Maps
See the drop down menu for quick access to hiking trail maps. Cuyahoga Valley has many scenic hikes, for more information on trail conditions visit our hiking page.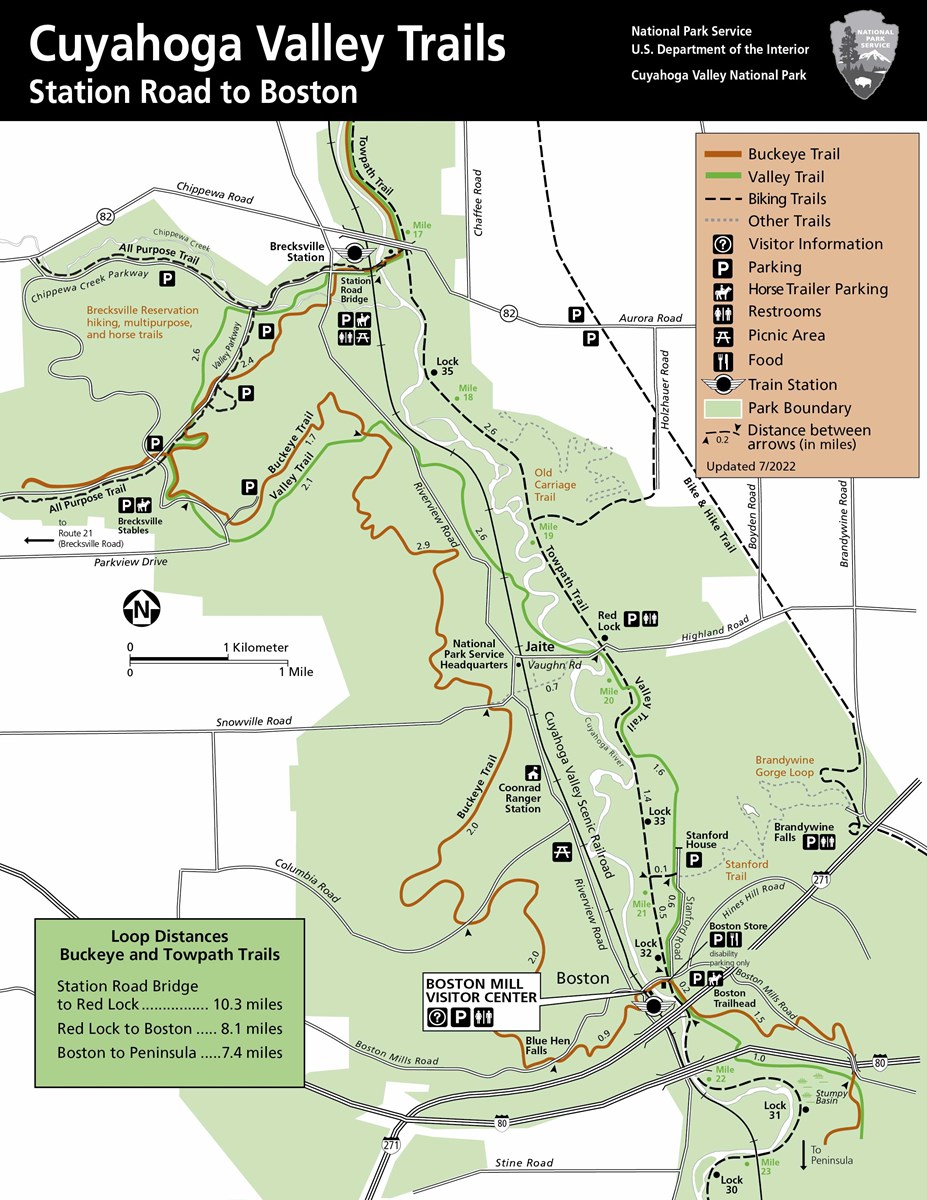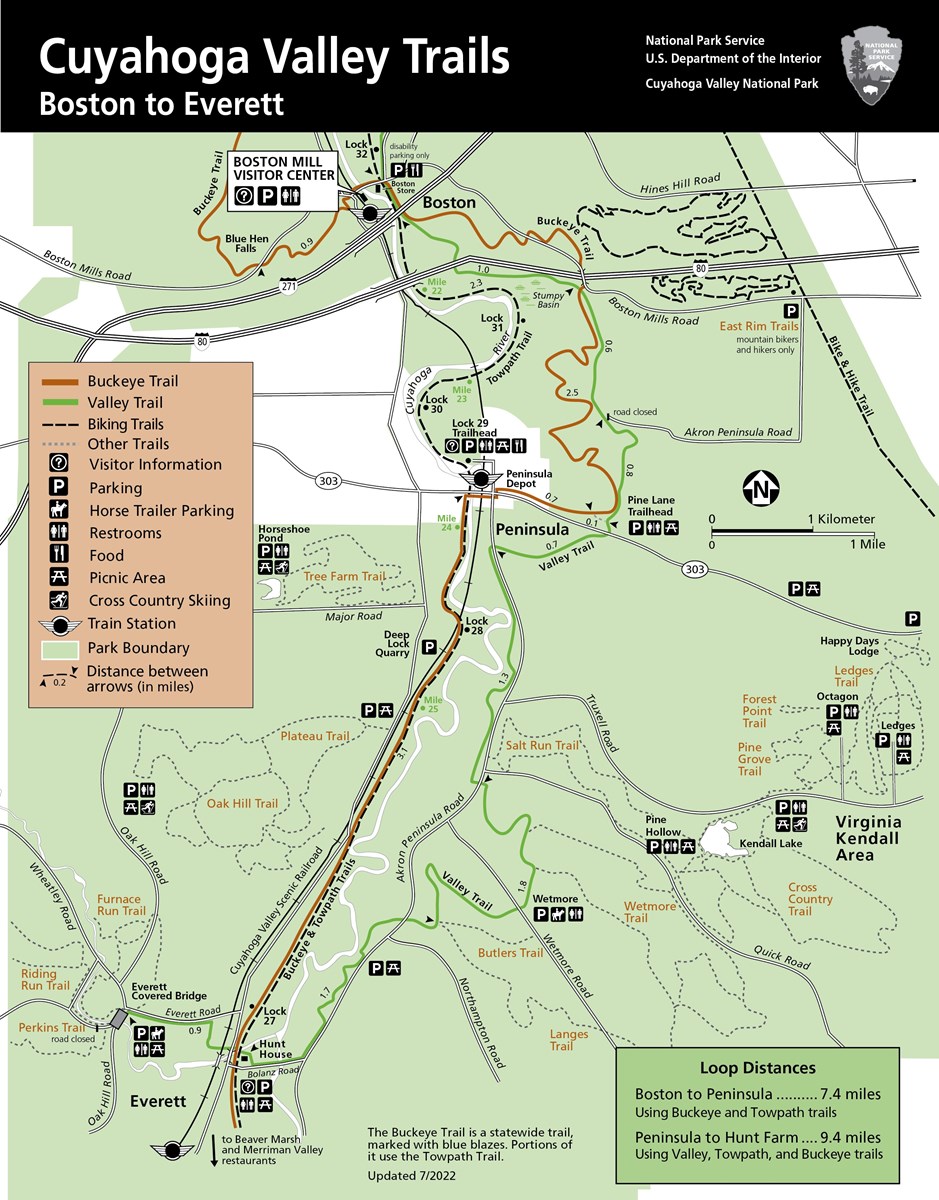 Brandywine Falls Area Trails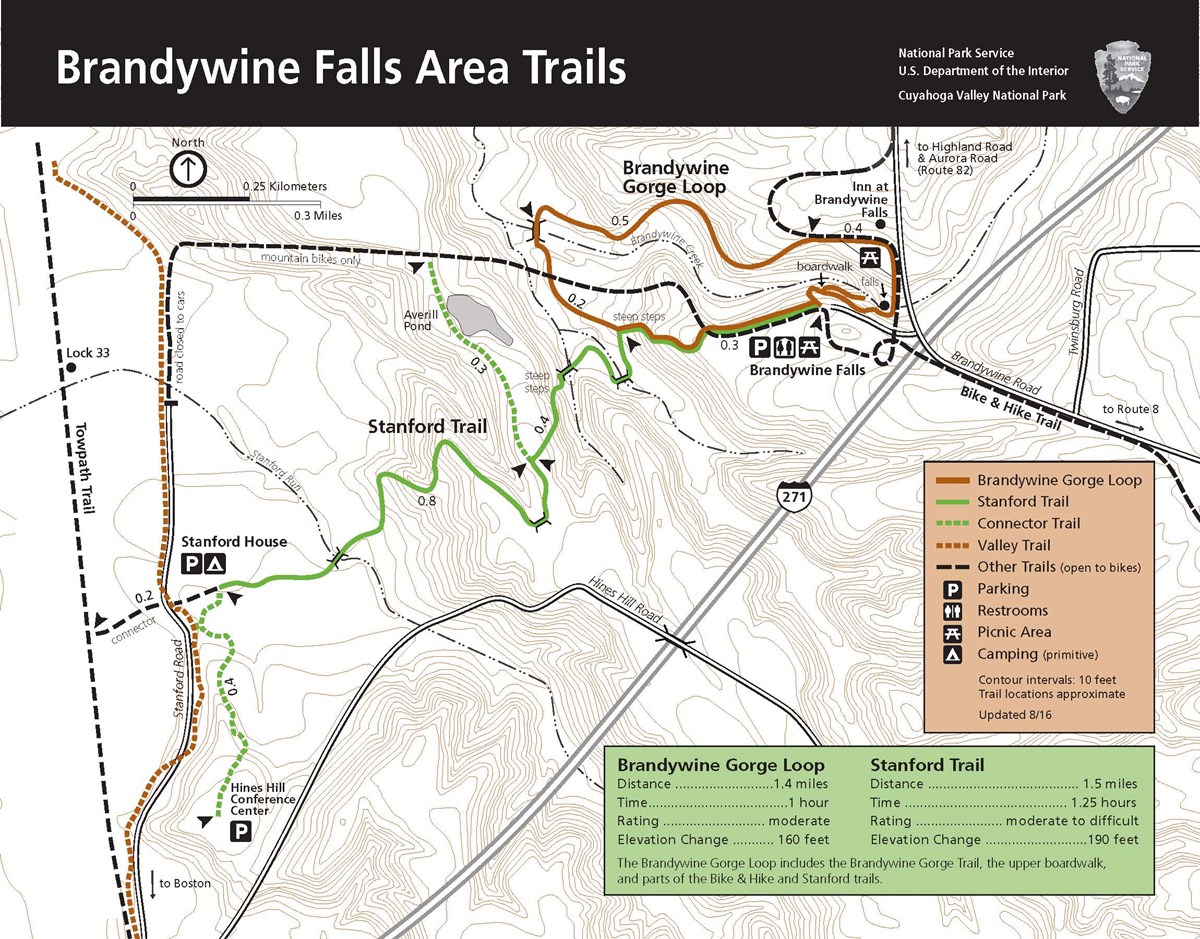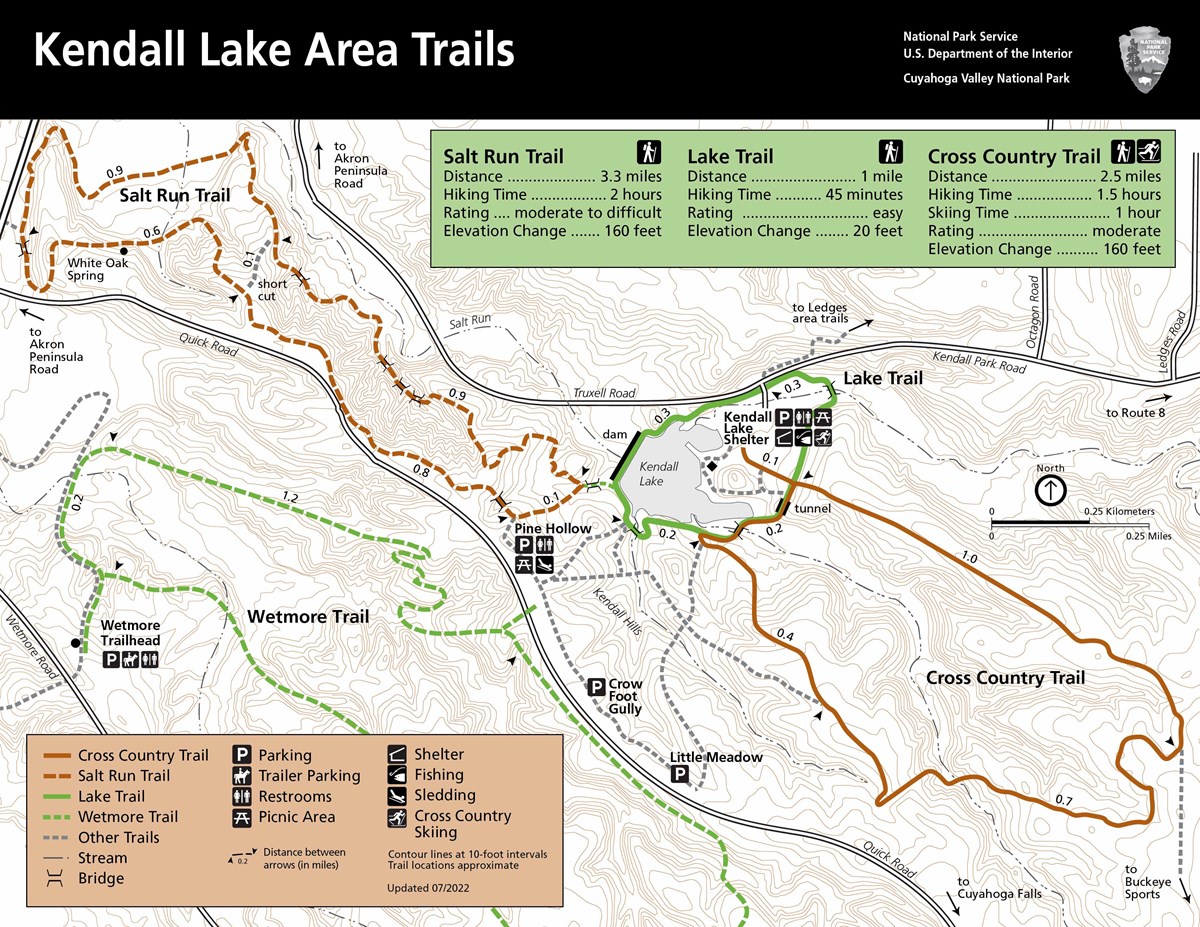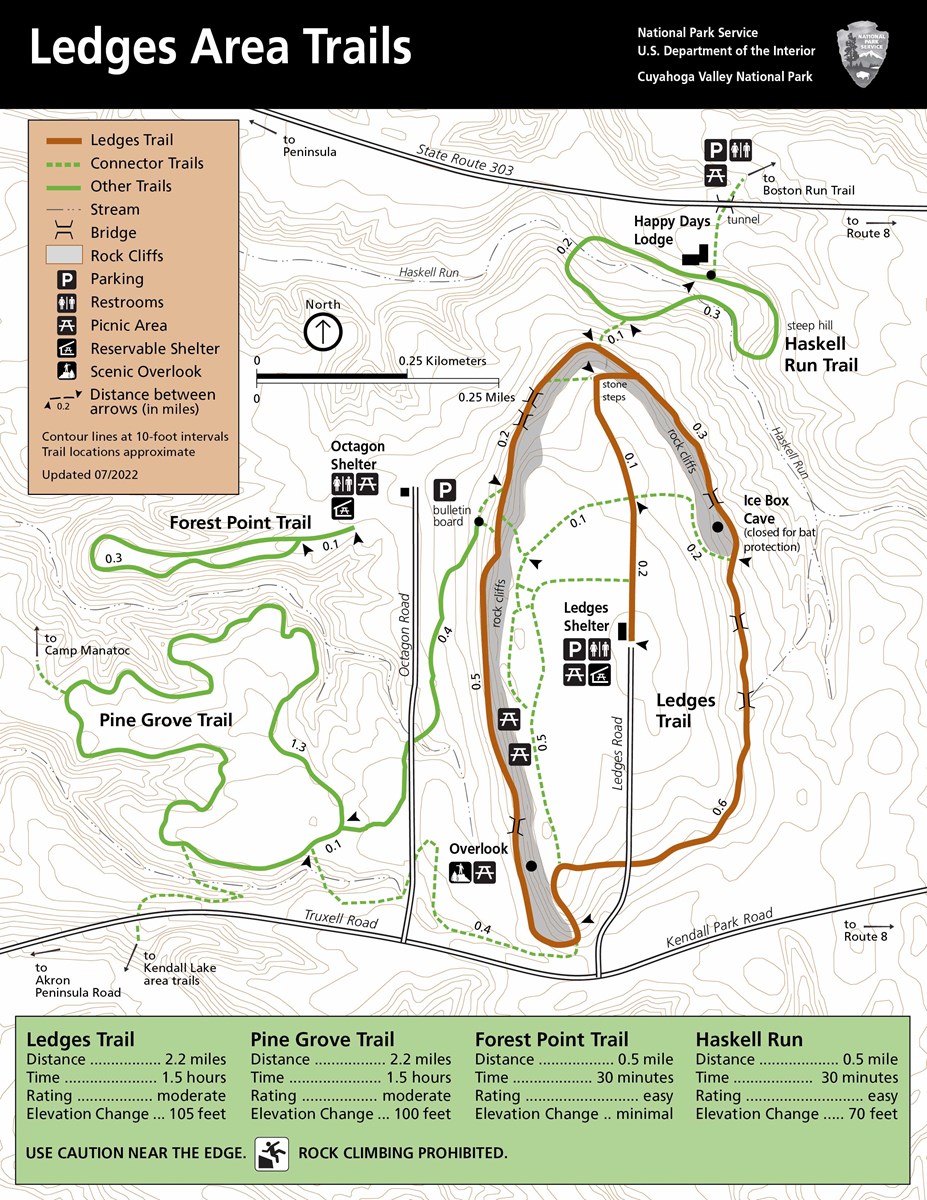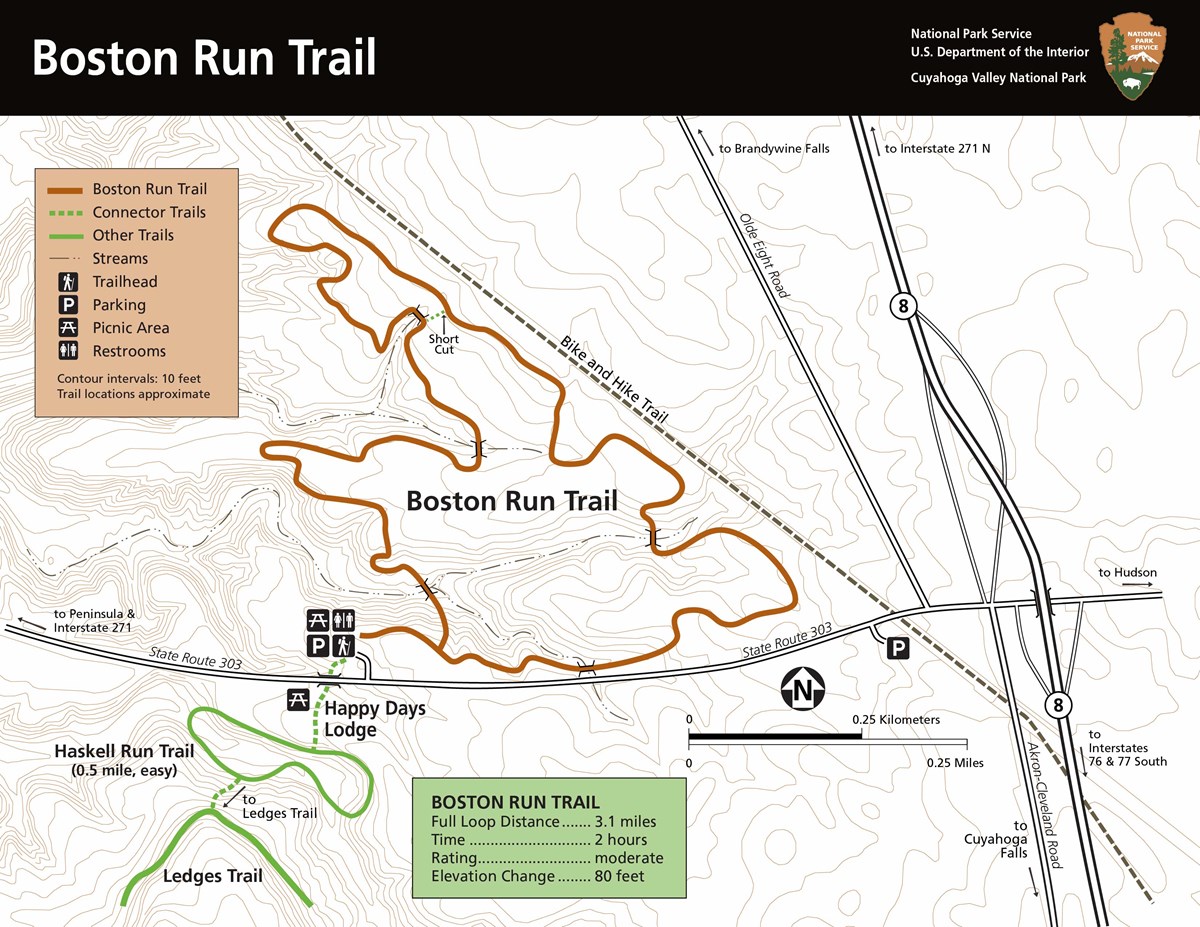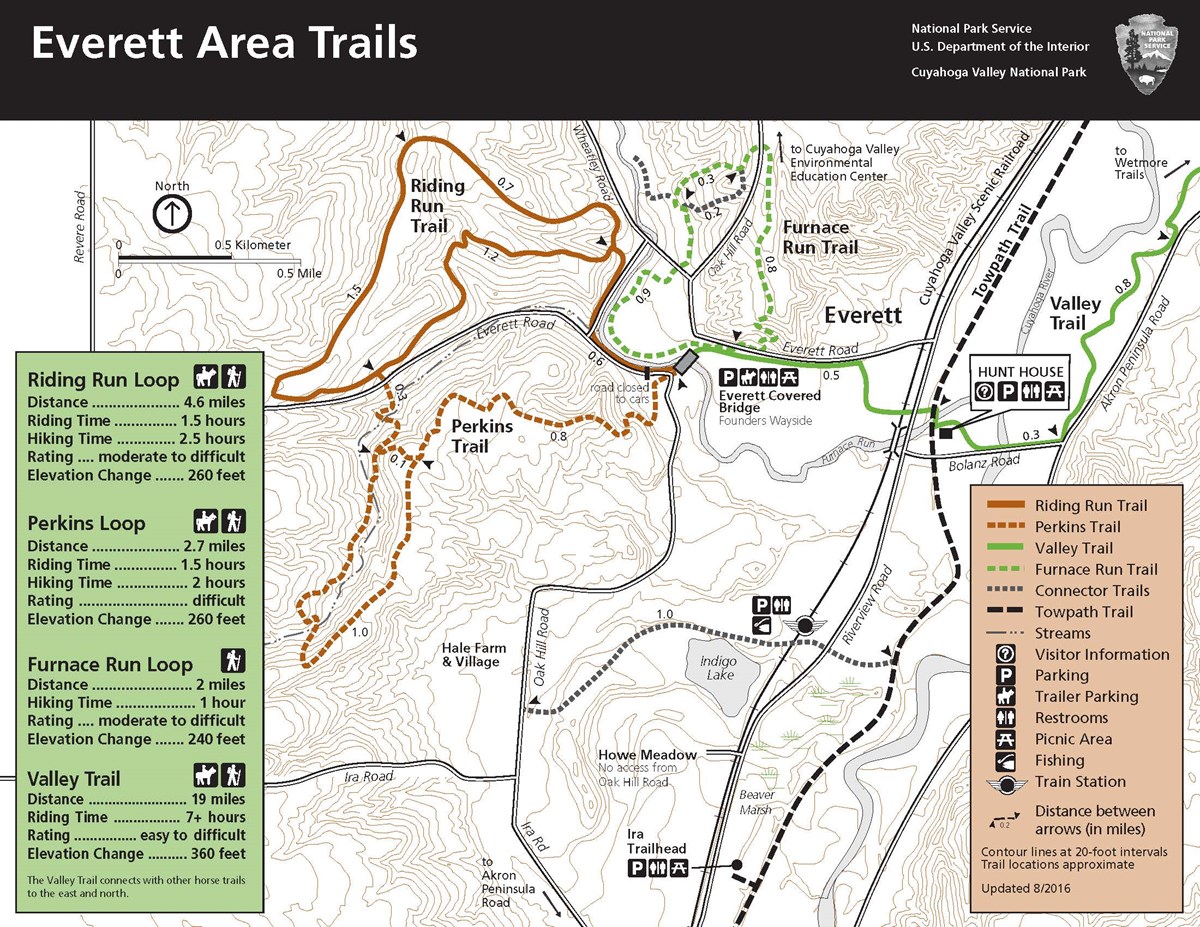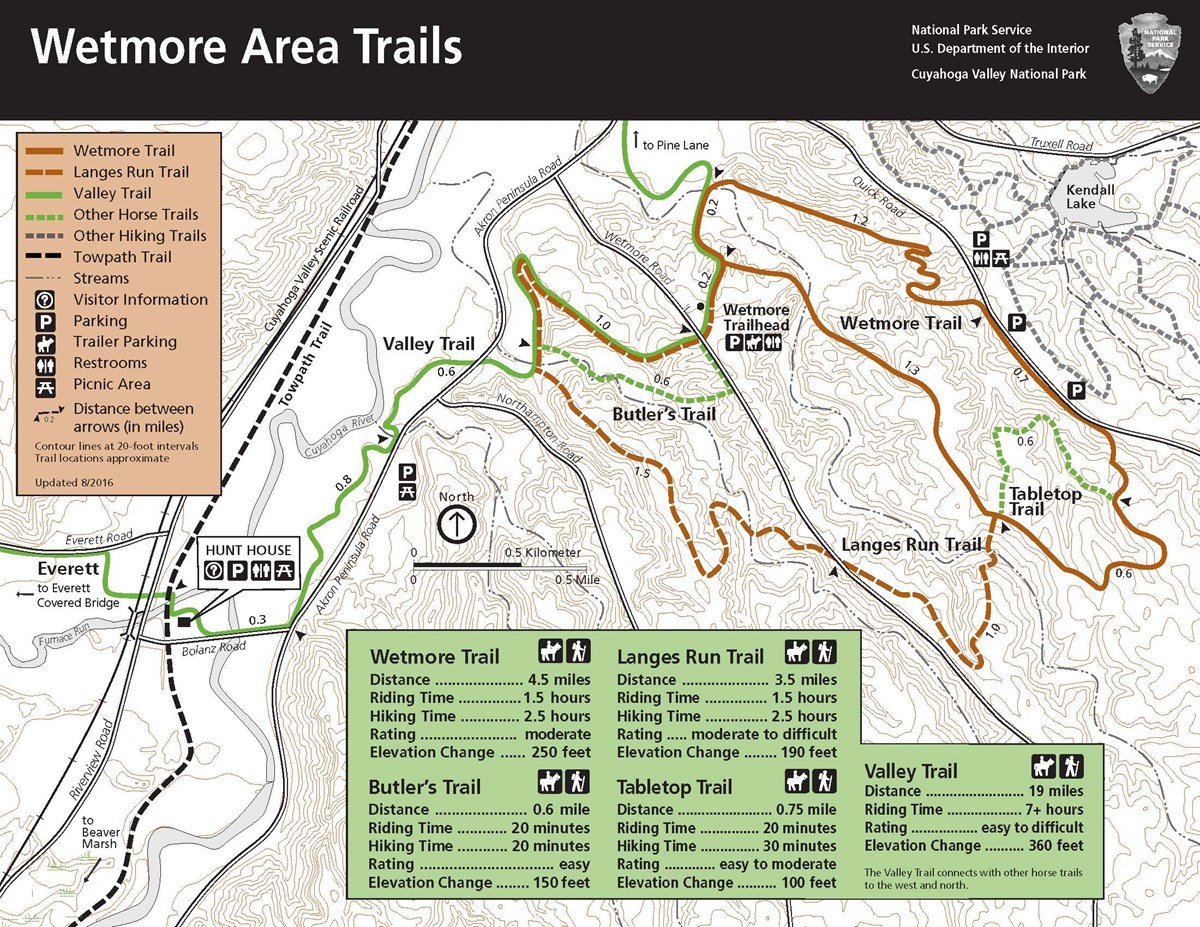 Oak Hill and Plateau Trails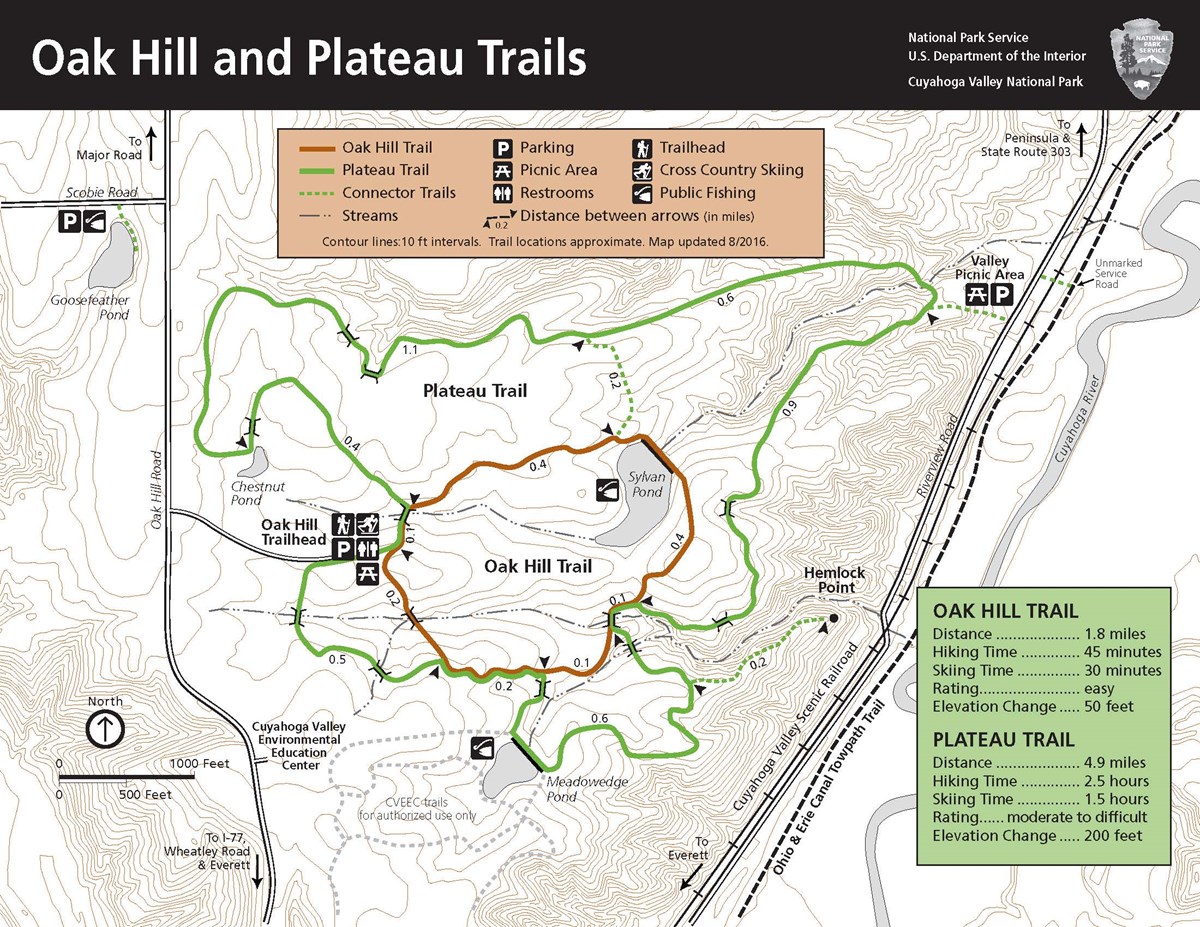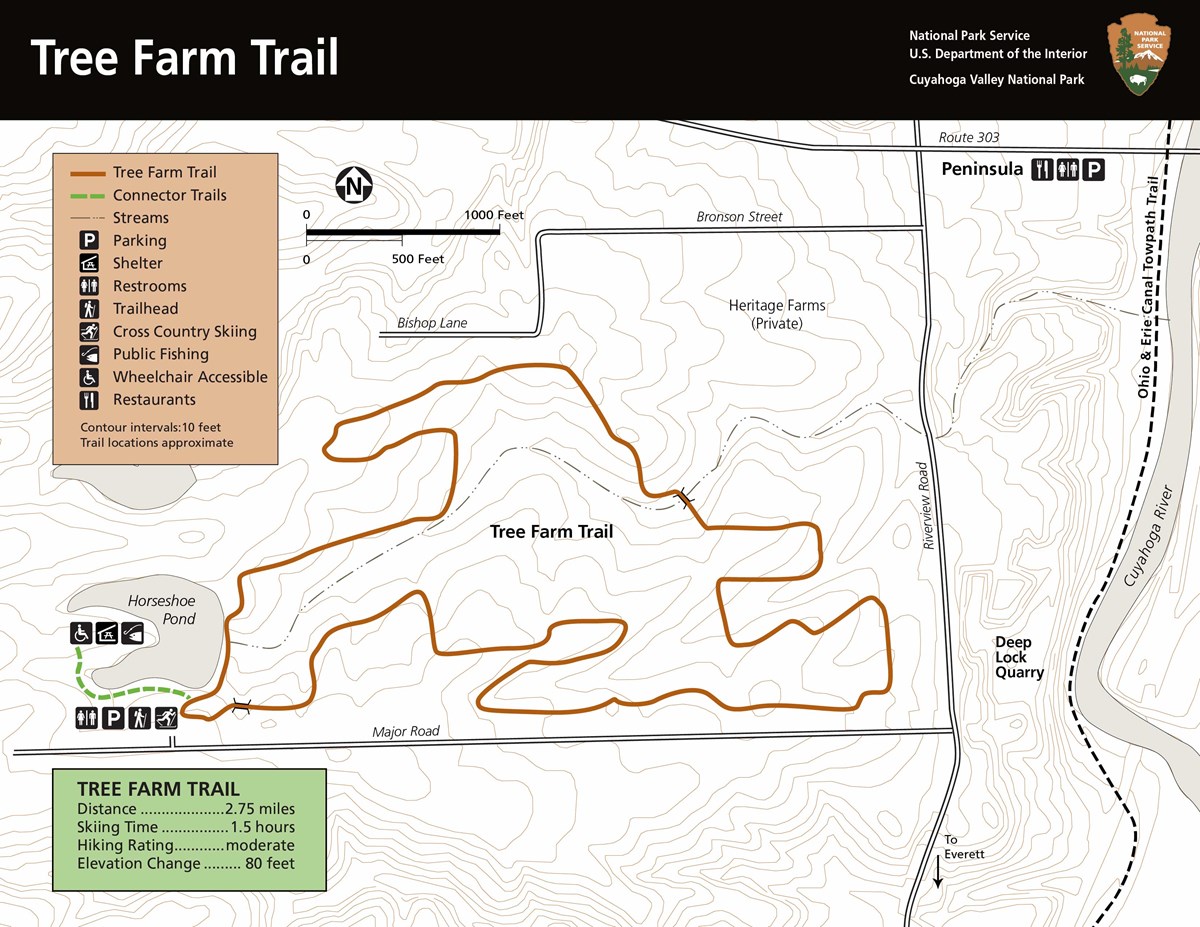 Last updated: October 19, 2022