Calendar
The National Park Service and its partners offer many events and activities throughout the year. The Valley Guide is produced quarterly and is the official schedule of Cuyahoga Valley National Park. Pick up your free schedule at our visitor centers during open hours. The online calendar below provides a listing of events.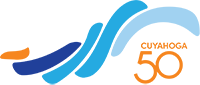 Celebrate the Cuyahoga River Fire
Organizations around Northeast Ohio are celebrating the 50th anniversary of the infamous 1969 Cuyahoga River fire.
The Cuyahoga50 website
provides a comprehensive listing of events and activities.
Thank you for a great season of events! Check back for more opportunities to participate in river renewal efforts.
Our Partners
Many organizations offer programs in the park and the Ohio & Erie Canalway, a national heritage area. Our major partners include:
Countryside
Countryside has worked to connect people, food, and land since 1999 as a nonprofit partner of the Cuyahoga Valley National Park. They collaborate with CVNP and 11 Countryside Initiative farms within park boundaries and host farmers' markets, food swaps, classes, and more. Many of the Countryside Initiative farms offer tours, farm-to-table dinners, and annual farm events.
Conservancy for Cuyahoga Valley National Park
A partner since 1974, the Conservancy's mission is to engage public support for CVNP and provide services to enhance public use and enjoyment of the park. In addition to raising money to help enhance CVNP, the Conservancy connects visitors with their national park through volunteer events, youth education programs, adult learning opportunities, cultural arts events, and more.
Canalway
CVNP is part of the Ohio & Erie Canalway, a National Heritage Area. Congress designated the Canalway to help preserve and celebrate the rails, trails, landscapes, towns, and sites that grew up along the first 110 miles of the canal that helped Ohio and our nation grow.
Cuyahoga Valley Scenic Railroad
The Cuyahoga Valley Scenic Railroad runs through the heart of Cuyahoga Valley National Park. Special events include The Polar Express™, Bike Aboard, and Ales on Rails™. Whether you are looking for a family trip or a company outing, the Cuyahoga Valley Scenic Railroad has something for everyone.
Search Filters
By Park
By State/Territory
By Event Type


Last updated: December 6, 2019