Article
Park Air Profiles - Index
Clean air supports healthy ecosystems and crisp clear views. Air pollution can harm natural systems like lakes, streams, plants, and wildlife, and air clarity differently in national parks across the country. Select a park on the map below to find park specific information on air quality effects in parks.
The 48 national parks featured in the Park Air Profiles series are Class I Areas. These areas have the highest level of legal protection for air quality, visibility, and resources that could be affected by a change in air quality (known as air quality related values or AQRVs). Class I areas are defined as parks larger than 6,000 acres and national wilderness areas larger than 5,000 acres that were in existence when the 1977 amendments to the Clean Air Act were enacted.
For more information on the Park Air Profiles series, contact us.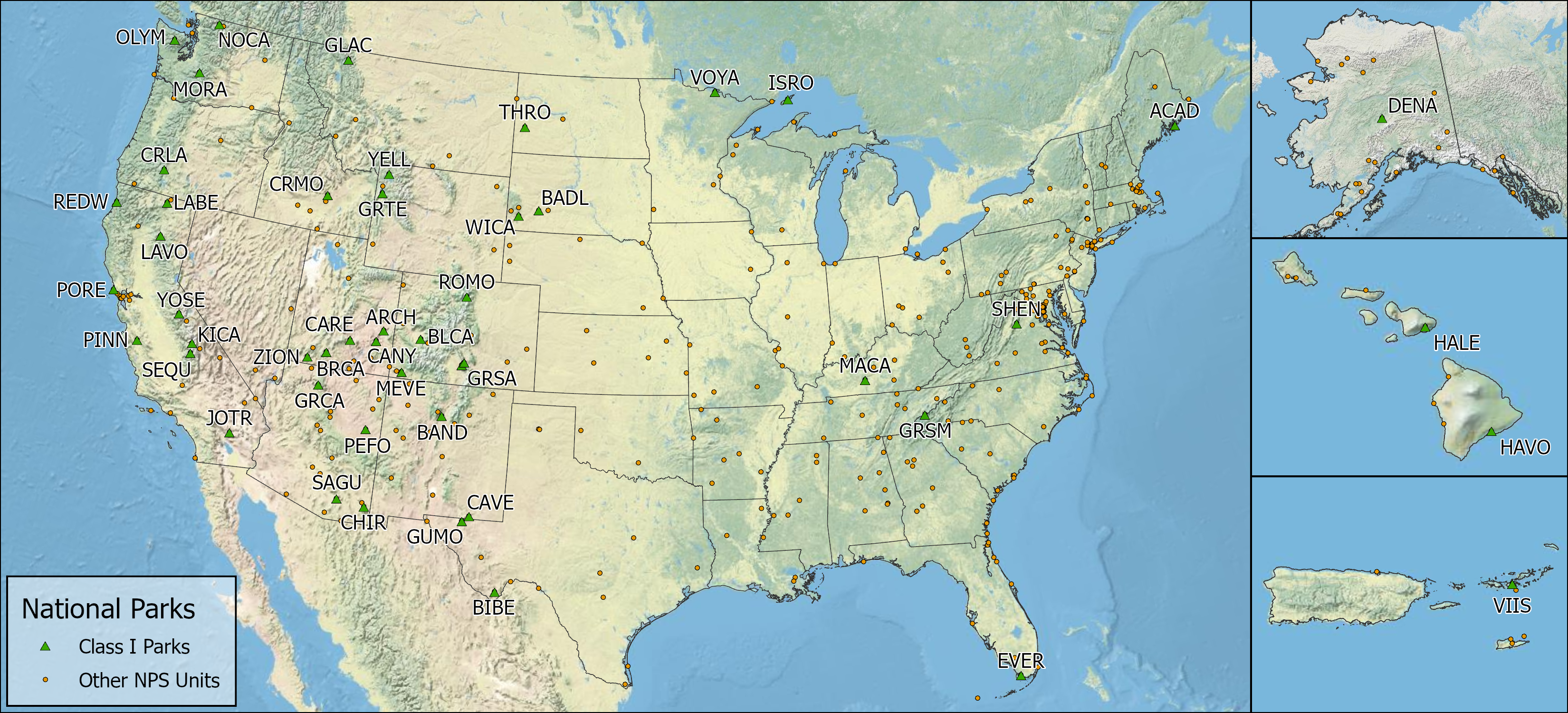 Last updated: May 22, 2023