Explore Careers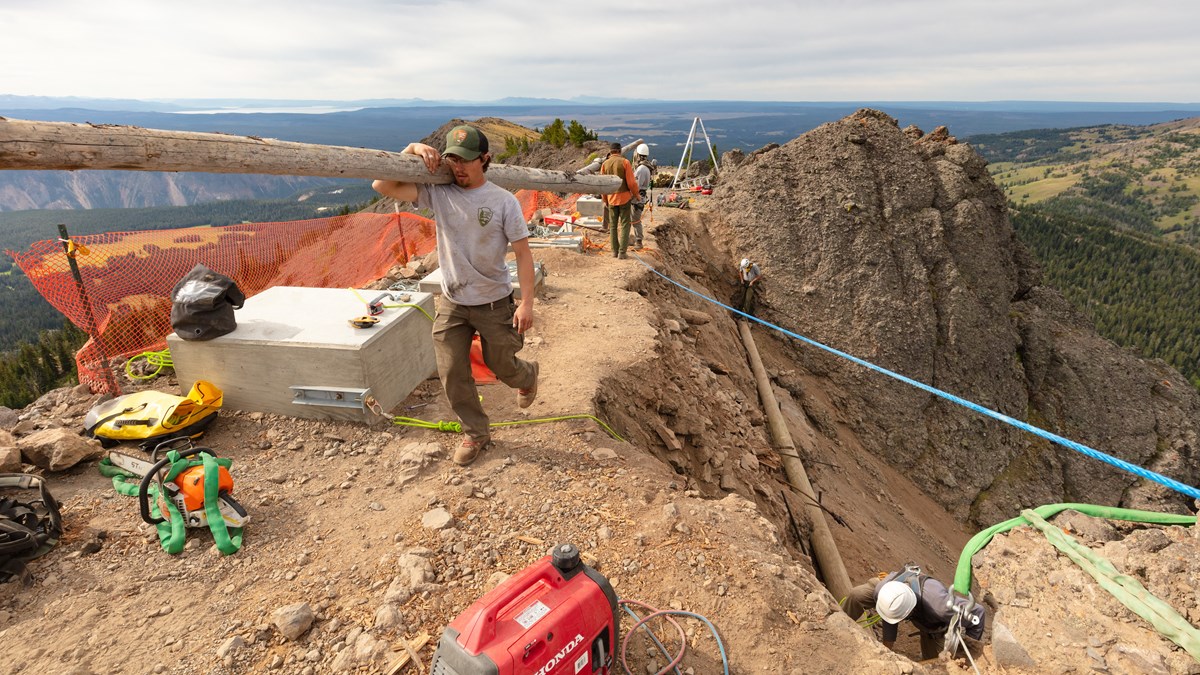 Are you curious about the people who work in Yellowstone National Park?
In 2019, we began highlighting the diversity of work done by Yellowstone employees in our #WhatWeDoWednesdays social media campaign. During an average year, Yellowstone has roughly 750 National Park Service employees, 300 volunteers, 3,000 concessions employees, and 300 contractors working throughout the park. From studying archeological sites, to maintaining boardwalks, to predicting the next Old Faithful eruption, there are many types of positions that help preserve the park's natural and cultural resources for the enjoyment, education, and inspiration of this and future generations.

Learn more about the variety of work park employees accomplish below and view current open positions in Yellowstone.

In 2022, we are commemorating 150 Years of Yellowstone! Check back here in 2023 for more #WhatWeDoWednesdays.
Last updated: April 20, 2022