Research Library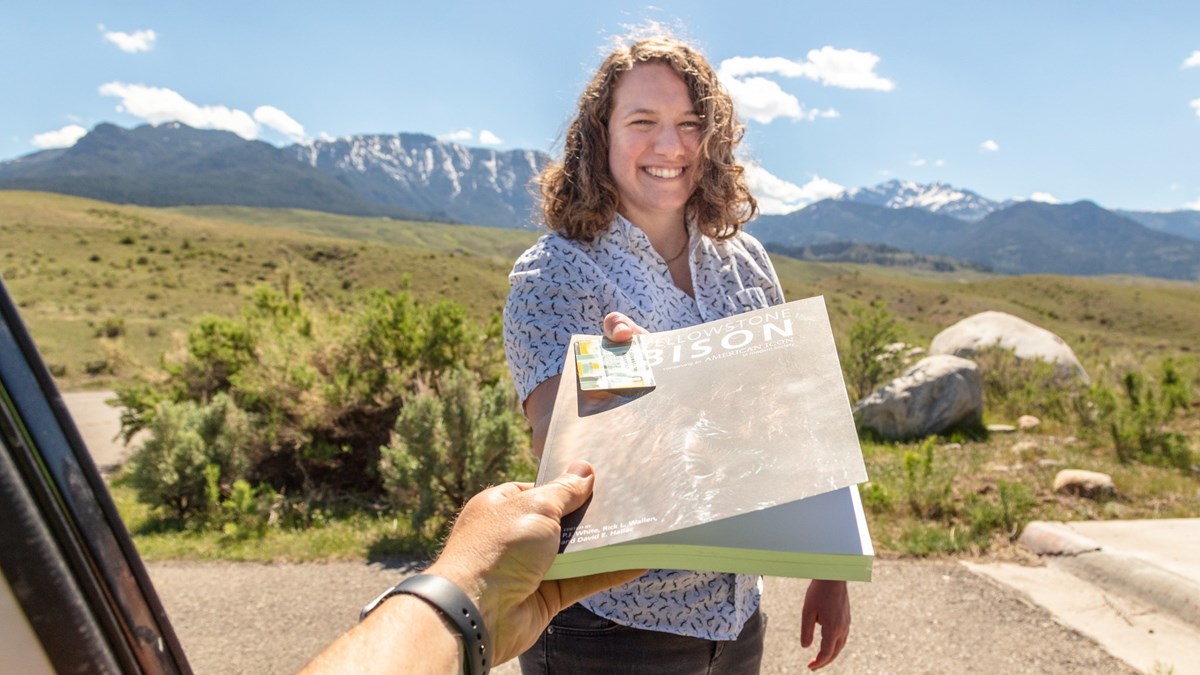 The mission of the Yellowstone Research Library is to collect published and unpublished materials related to the greater Yellowstone area and to make these materials available to park staff, researchers, and the general public. The library collection consists of more than 20,000 books, periodicals, theses and dissertations, unpublished manuscripts, microforms of historic newspapers and scrapbooks, brochures, technical reports, and audio visual material.
The Map Room collection includes a large number of published maps from 1865 to the present. In the Rare Book Room are books by notable figures from Yellowstone history, including Major Hiram Chittenden and several early superintendents. Donations from Yellowstone Forever (formerly the Yellowstone Association and Yellowstone Park Foundation), and private donors, as well as funding provided by the National Park Service, have made possible an impressive, possibly unsurpassed, example of Yellowstone National Park resources.
The library has also hosted teacher training seminars focusing on primary documents and teacher-led high school writing groups. In 2006, the library staff began a bookmobile service that travels around the park interior once a month during the summer. Participation in the program has grown by at least 30% every year since it began.
The Yellowstone Library and Museum Association, predecessor of today's Yellowstone Forever, was organized in 1933 in part "to assist in the establishment and development of a Yellowstone Park Library for the use of rangers, ranger naturalists and others dealing with park visitors and the public." Today, the library collection is owned by the National Park Service and is managed through a cooperative agreement process with the Great Basin Institute.
Hours
The Research Library is open: Monday-Friday, 9am-4pm.
Email us for more information.

Closed federal holidays and the following dates:
January 17
February 21
April 14-opening late about 1 pm
May 30
July 4
September 5
October 10
November 11, 24-25
December 26-January 2
Collection
Access. The general collection is open to everyone, free of charge. Bags and coats must be left in the lockers outside the library. Patrons may only use pencils in the Reading Room. Pens are NOT ALLOWED. There is NO public email access in the library. Food and drinks are prohibited.
Copies of materials. Copyright rules must be observed. Copying from print and microform is available for $.25 a page. Digital photos (without flash) are allowed. Please be aware that fragile items can not be copied.
Research. The library staff is able to perform limited research for patrons by mail or in person. Please allow up to one month for all research requests. It is recommended that extensive research be done in person.
Online Catalog. Our online catalog is available through: The Wyoming Library Databases consortium, http://wyld.sdp.sirsi.net/client/en_US/yrl
Online Collections
Selected portions of our records have been digitized and placed online. This is an ongoing project.
Contact Information
Sarah Marino and Melanie Cutietta, Librarians
email us
Fax: (406) 848-9958
Phone: (307) 344-2264
Mailing Address:
Yellowstone Research Library
20 Old Yellowstone Trail
Gardiner, MT 59030
Last updated: April 22, 2022