Research Library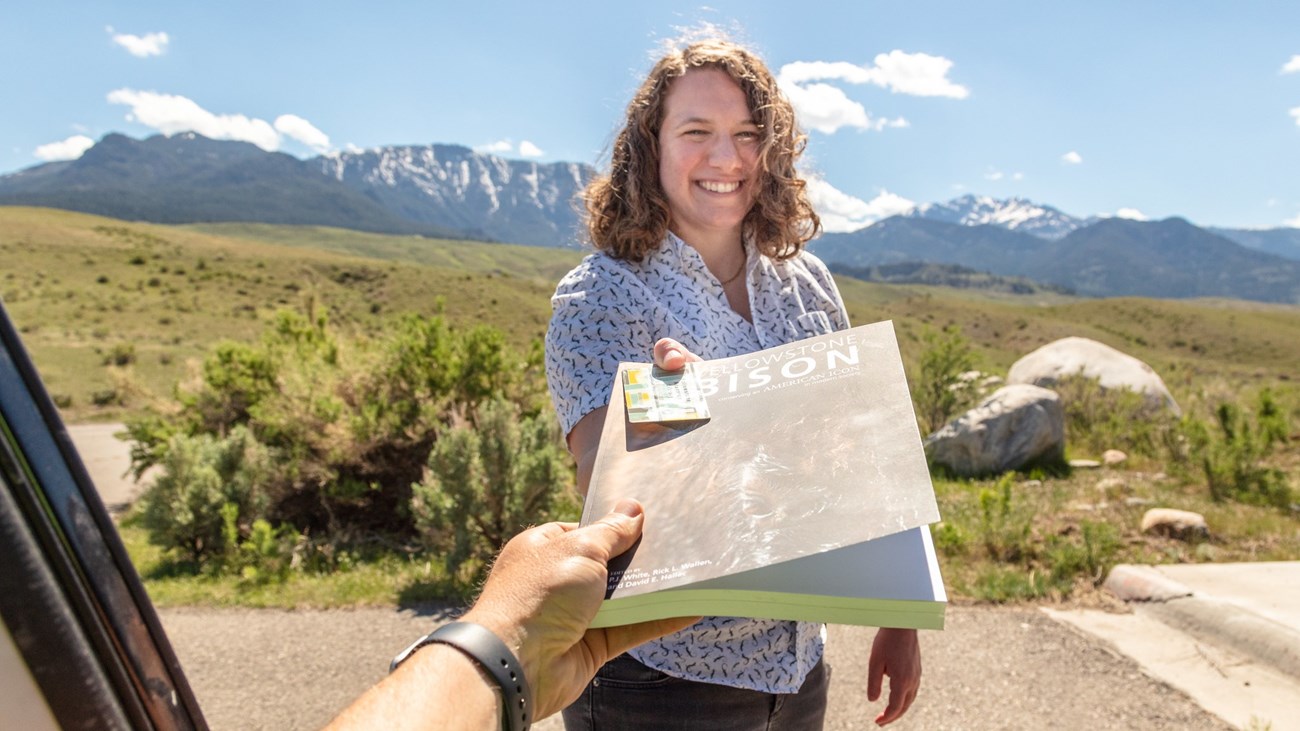 The mission of the Yellowstone Research Library is to collect published and unpublished materials related to the greater Yellowstone area and to make these materials available to park staff, researchers, and the general public. The library collection consists of more than 20,000 books, periodicals, theses and dissertations, unpublished manuscripts, microforms of historic newspapers and scrapbooks, brochures, technical reports, and audio visual material.
The Map Room collection includes a large number of published maps from 1865 to the present. In the Rare Book Room are books by notable figures from Yellowstone history, including Major Hiram Chittenden and several early superintendents. In the summer, the library operates a monthly bookmobile to provide access to the collection to employees in the park's interior.

The Yellowstone Library and Museum Association, predecessor of today's Yellowstone Forever, was organized in 1933 in part "to assist in the establishment and development of a Yellowstone Park Library for the use of rangers, ranger naturalists and others dealing with park visitors and the public." Donations from Yellowstone Forever, and private donors, as well as funding provided by the National Park Service, have made possible an impressive, possibly unsurpassed, example of Yellowstone National Park resources. Today, the library collection is owned by the National Park Service and is managed through a cooperative agreement process with the Great Basin Institute.
Hours
The Research Library is open: Monday-Friday, 9am-4pm.
Email us for more information.

Closed federal holidays and the following dates:January 15
February 19
May 27
July 4
September 2
October 9, 13
November 10, 23-24
December 25-January 1
Collection
Online Catalog. Our online catalog is available through the Wyoming Library Databases consortium
Access. The general collection is open to everyone, free of charge. Bags and coats must be left in the lockers outside the library. Patrons may only use pencils in the Reading Room. Pens are NOT ALLOWED. There is NO public email access in the library. Food and drinks are prohibited.
Copies of materials. Copyright rules must be observed. Copying from print and microform is available for $.25 a page. Digital photos (without flash) are allowed. Please be aware that fragile items can not be copied.
Research. The library staff is able to perform limited research for patrons by mail or in person. Please allow up to one month for all research requests. It is recommended that extensive research be done in person.
Tours: Free public behind-the-scenes tours are offered Wednesays from 4:00-5:00 PM between Memorial Day (May 30) and Labor Day (Sept. 5). Space is limited, please call 307-344-2264 to register.
Temporary and Traveling Exhibits: The main and upper floor lobbies of the building include small changing exhibits for public viewing. Topics vary from history, culture, art, and natural history. Current exhibits include:

A Window into Yellowstone's Wonders: 150 Years of Collecting in the First National Park: This exhibit offers highlights from the museum, archives, and library collections documenting 150 years of Yellowstone and 150 years of documenting and preserving the story of Yellowstone through heritage collections.
Through the Eyes of a Master: Thomas Moran's 1871 Field Sketches. A small selection of watercolor sketches (high quality reproductions) done by artist Thomas Moran during the 1871 Hayden Expedition through what would become Yellowstone National Park. Previously displayed in the Albright Visitor Center. NOTE: Most of the Moran sketches are currently on loan to the National Museum of Wildlife Art in Jackson, Wyoming, for the exhibit Scenes of Transcendent Beauty: Thomas Moran's Yellowstone, on display through August 23, 2022. More information here.
Thomas Moran's oil paintings, "The Grand Canyon of the Yellowstone" and "The Chasm of the Colorado" anchor the exhibit Thomas Moran and the 'Big Picture' at the Department of the Interior Museum in Washington, D.C. Learn more here.
Online Collections
Selected portions of our records have been digitized and placed online. This is an ongoing project.
Contact Information
Sarah Marino and Melanie Cutietta, Librarians
email us
Phone: (307) 344-2264
Mailing Address:
Yellowstone Research Library
20 Old Yellowstone Trail
Gardiner, MT 59030
Last updated: September 11, 2023