Youth Conservation Corps (YCC) Program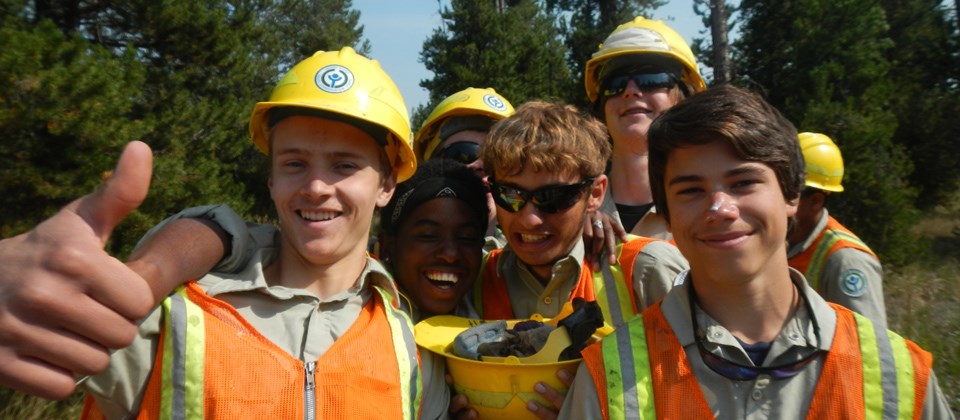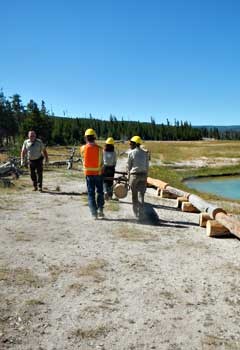 Yellowstone is offering its Youth Conservation Corps (YCC) program for the 29th consecutive summer in 2018—a month-long residential program for young people between the ages of 15 and 18 years of age.
The YCC experience allows 62 teen enrollees and staff the opportunity to learn, work, and recreate in Yellowstone National Park. The program is challenging, educational, and fun, and offers participants opportunities to expand their horizons while building skills that will benefit them for a lifetime. No previous wilderness experience is required, but a willingness and ability to work in a physically active outdoor program, get along well with others, and maintain a positive attitude are essential for success.
Teen enrollees will be selected from across the country to participate in this summer program. Enrollees will work 40 hours a week and receive the federal minimum wage ($7.25/hour) with daily deductions for room, board, and laundry facilities (~$10/day). Healthy food options will be provided by the YCC Cook or prepared by staff and youth while camping. While this diet might be different than what you are used to, the goal is to provide highly nutritious, healthy meals to sustain youth during a work program. YCC participants will work in a variety of weather and terrain conditions while completing projects which may include: fence and bench building; trail construction and/or maintenance; installing "bear boxes;" general maintenance work; painting/staining; exotic plant control; and working with the visiting public.
Some projects will take place in remote backcountry locations within Yellowstone, requiring work crews to camp out for up to five days. When crews are based in the front country, they will either camp or stay at the YCC facility near Mammoth Hot Springs which provides dormitory facilities and a large dining hall for meals and meetings.
Enrollees will also spend time participating in resource education, recreation, and NPS and other agency career orientation activities. Many of these activities are scheduled in the evenings and on weekends. Activities may include: hiking, rafting, fishing, ranger-led programs, guest speakers, enrollee and staff presentations, assisting field rangers and/or scientists, and trips throughout the Greater Yellowstone Ecosystem.
Yellowstone's YCC Program has been supported by generous donations to Yellowstone Forever and through park entrance fees.
The Summer 2018 YCC Program dates are:
Session 1: June 10-July 11
Session 2: July 15-August 15
The deadline for Yellowstone YCC applications is March 1st, 2018. Applications should be posted on this web page around February 10th or sooner. In 2017 we received over 700 applications.
Yellowstone YCC Curriculum
The Yellowstone YCC Curriculum can be viewed online. In 2013, a University of Wyoming graduate student assisted the YCC program by developing a full YCC Curriculum. Five themes are examined including Ecological Relationships, Cultural Heritage, Stewardship, Sustainability, and Leadership.
How to Apply
The application process for the 2018 YCC season will be posted around February 10th or sooner. Please check back at that time for the application form and instructions.
Deadline
Once the 2018 application information is released, the application must be
RECEIVED
no later than
March 1, 2018
.
Last updated: January 16, 2018