Participate in a Ranger Program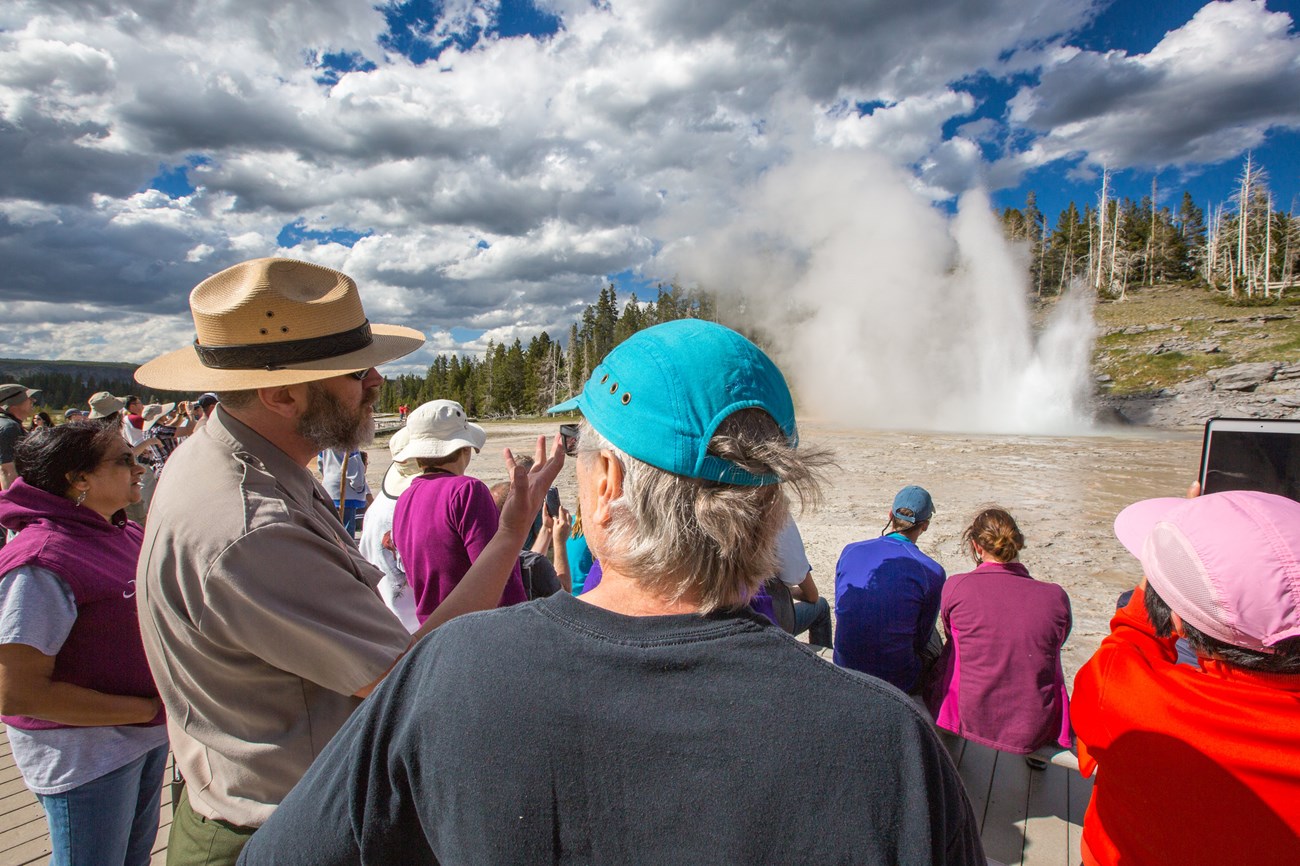 One of the best ways to experience a national park is participating in a ranger program. Yellowstone National Park offers a variety of ranger programs throughout the park and throughout the year. Check the calendar, the newspaper, or the NPS App for daily activities and at visitor centers for local announcements for special pop-up programs being offered in your area.
Sample Schedules
Yellowstone's in-park ranger programs vary each season.
Summer
Programs are available Memorial Day weekend through through September. Check the calendar for specific program details.
As an alternative, be sure to download the official free, official NPS app to help plan and enrich your trip to Yellowstone. Then, you will be able to use the app to learn more about the park's magnificent natural and cultural wonders, as well as virtually take a ranger with you by using the self-guided tours option.
Fall
For the 2023 fall season, please check locally.
Winter
For the 2023-2024 winter season, please check back.
Spring
The spring season is a transitional period for the park, so no ranger programs are scheduled during this time.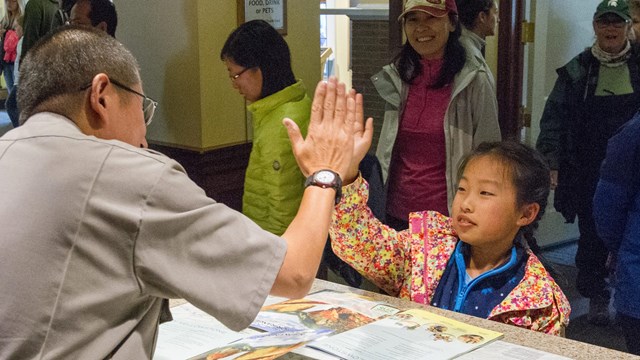 Junior Ranger
Becoming a junior ranger is a great way to experience Yellowstone National Park for you and your family.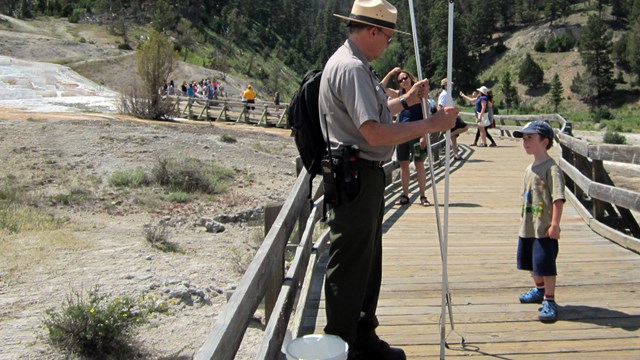 Young Scientist
Solve science mysteries by combining investigation in both visitor center and field settings.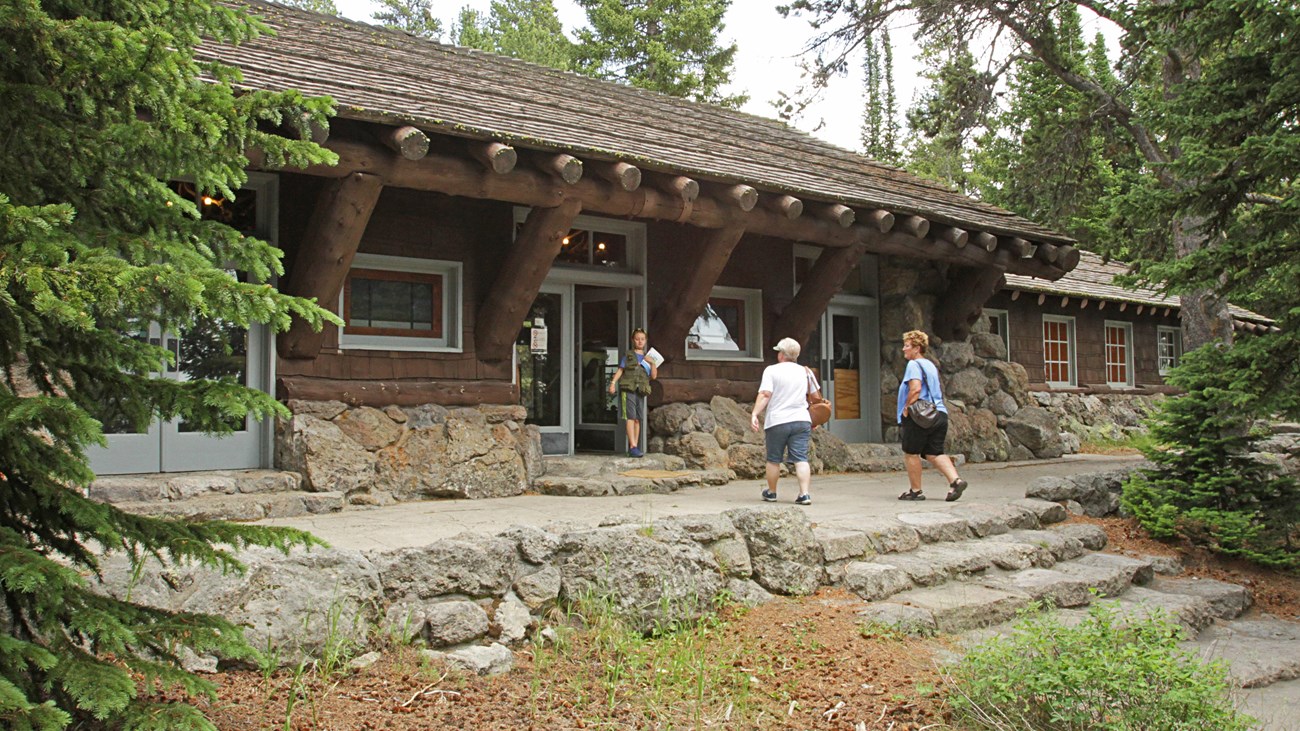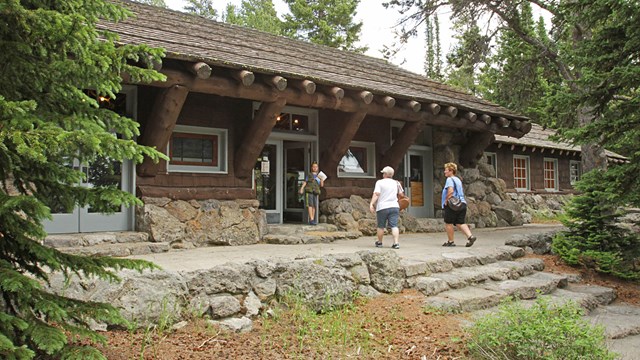 Visitor Centers
Step inside a visitor center and explore the exhibits and interpretive offerings, or talk to a ranger.
Last updated: June 14, 2023