Partners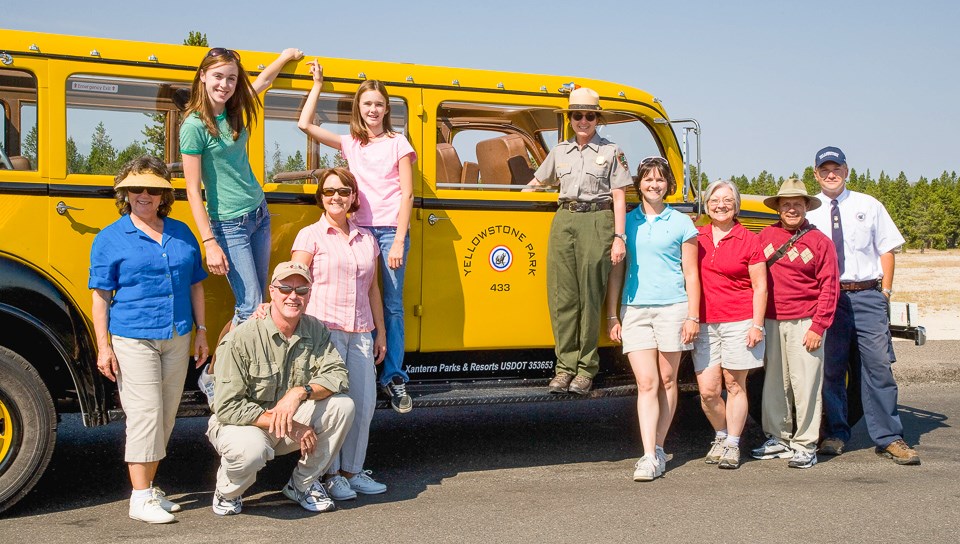 Yellowstone National Park has partnerships with a variety of organizations in order to help the National Park Service fulfill its mission. Partners provide important support for education, sustainability initiatives, management solutions, and park research.
Yellowstone Forever
Yellowstone Forever is the official 501 (c)(3) nonprofit partner of Yellowstone National Park. Yellowstone Forever protects, preserves, and enhances Yellowstone National Park through education and philanthropy. Visit Yellowstone.org to learn more, become a member, shop, or donate.
Xanterra Parks & Resorts
Xanterra Parks and Resorts is the primary authorized concessioner in Yellowstone and they are proud stewards of the park. They provide lodging, camping, and activities in Yellowstone and manage and maintain the in-park facilities for which they take reservations. Xanterra Parks and Resorts is committed to helping visitors find their ultimate Yellowstone experience, while working to protect and preserve the park for generations to come.
Delaware North
Delaware North operates 12 general stores in Yellowstone National Park. Delaware North provides visitors with food, equipment, supplies, keepsakes, and collectibles through the Yellowstone General Stores.
Yellowstone Park Service Stations
Yellowstone Park Service Stations, Inc. operates seven convenience store/fuel facilities, four automotive repair shops, and a central office/warehouse in Yellowstone National Park. Several of the service stations are in historic log structures built over 90 years ago. All of the locations have incorporated the latest fuel pumps and technology allowing for 24/7 credit card fueling.
STG International
STG International operates three urgent care clinics within Yellowstone National Park. Clinics are open to the public and are staffed and equipped for most medical emergencies and routine care. Services include injury and illness treatment, X-rays, and some lab and pharmacy services. If in-patient care or specialist services are required, the clinic staff can stabilize patients and arrange for appropriate transfer to a hospital.
Last updated: January 5, 2023